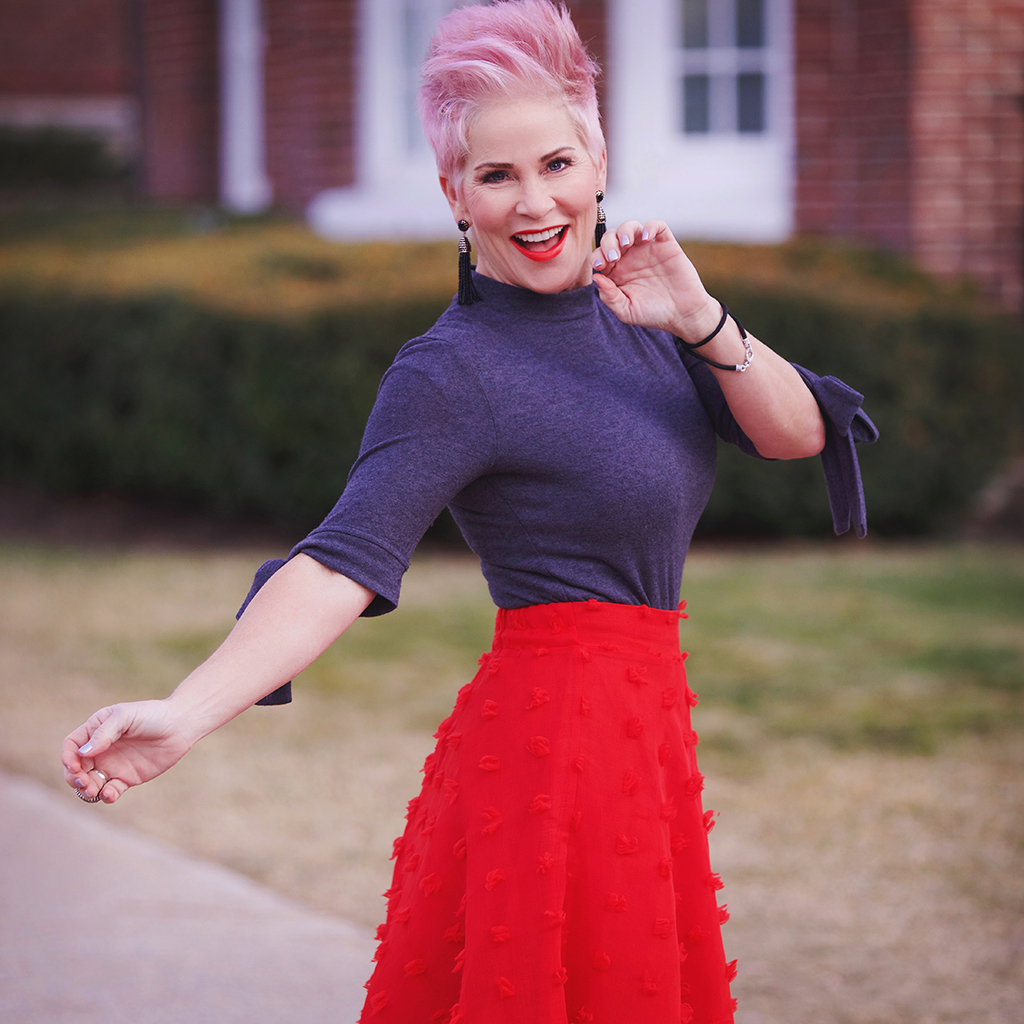 Did you know that it is National Wear RED Day??? Do you know what this day is all about? I'm sure glad there is one, because it's one of my favorite HAPPY colors to wear!! But in all seriousness, National Wear Red Day is held on the first Friday in February every year to raise awareness about heart disease. It's the number one killer of women! Here is an article that talks more about what's behind National Wear RED Day.
So in honor of this day, I had to get the best RED and flirty fun girly skirt EVER, and take a shot! Isn't it darling???  It would be such fun for your Valentine's Day celebration! I love this A-line silhouette! There's so many things you could wear with it. I wanted the skirt to be the standout and so I just styled it with a simple mock turtleneck. This one I've had for a while and isn't available, so I've linked some great options below, all on the simple side! Add some statement earrings, fishnets, and metallic heels and you've got a great look for February!!!
I'm wearing a new lipstick that is here! I LOVE this new formula from Aveda! It goes on and STAYS on, but is still moisturizing and not dry! It has a cool organic minty flavor which is SO good! All of my other lipsticks are just lipsticks, and this added MINTY goodness is really refreshing! This one is called "Cana".
http://

Remember ladies……to take care of your HEART! You're worth it! I LOVE YOU!!!!
Shauna…XO