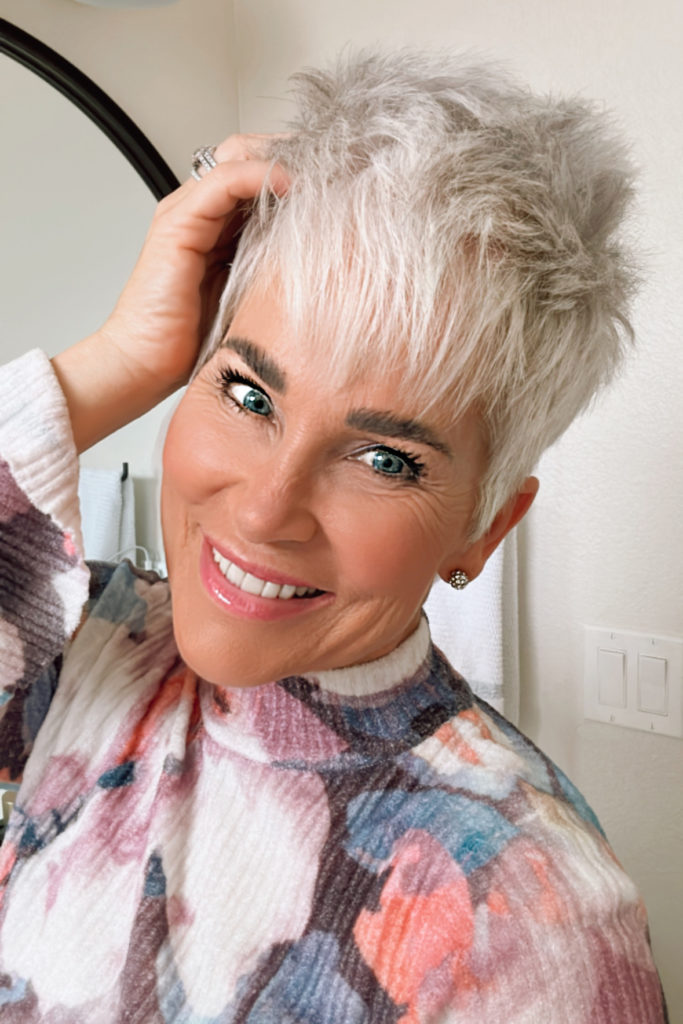 It's time…. to talk about my pixie haircut currently. My hair has been a huge part of the growth of my business, CHIC OVER 50. A lot of my followers continue to find me on Pinterest when they're searching for cute pixie haircuts. I forget to post updates here on my blog, because I've blogged so much about it already. When HAIR has its own category here on my site, it must be big!
I get my haircut every four weeks. I had an appointment last week and went to a new stylist. My old one packed up and moved to Dallas! VERY SAD!! So all you Dallas girls…. let me know if you need a good one and I can get you his number. He was amazing and the way he cut hair…. well he looked like he was dancing with his hands. No kidding! It was beautiful to watch!
Oftentimes if you feel stuck in a rut with your hair…. CHANGE YOUR STYLIST! Each stylist has their own cutting technique, specific products they like to use, and overall ways to style hair, which can make a huge difference! This can be the refresh you need for your do! I would encourage every lady, to NOT EVER GET STUCK IN A RUT with your hair. It can be the main thing that dates you!
ABOUT MY CURRENT PIXIE HAIRCUT
My new stylist cut my hair completely different. She used scissors, did very little texturizing, and introduced me to FABULOUS NEW PRODUCTS. I have loved it so much! I love the cut and love these new products, so had to share!
FIRST this CLUBMAN POWDER! Are you surprised?? This is actually a man's product that is often found in barber shops to help get the cut hairs off of the neck area. I apply this with a big fluffy makeup brush like THIS and just lightly brush it through my hair. I just shake it in to the palm of my hand and dab the brush in it, and then brush through my hair. It will give your hair a ton of grit! Grit is good for textured pixies!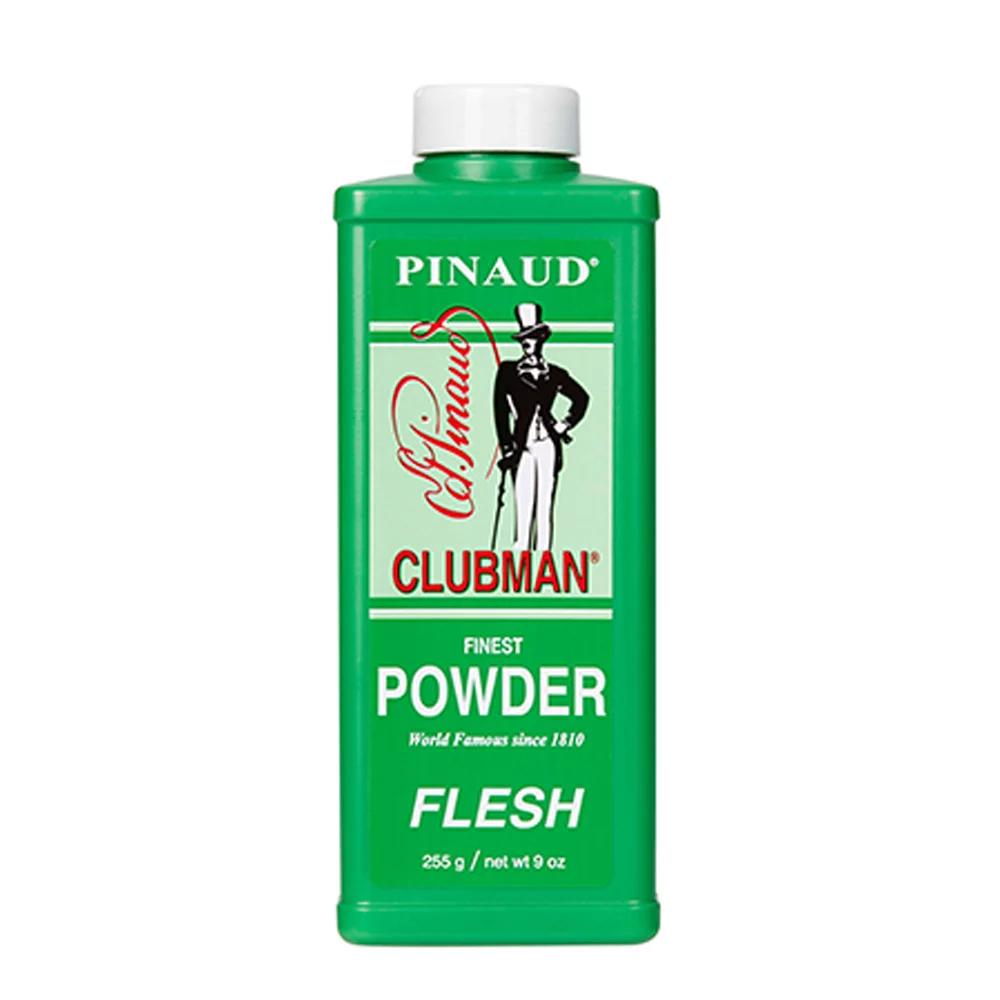 SECOND is this HAIR PASTE, called DRY SHAMPOO by Eleven. I have used several of their hair pastes before and loved them. This is different because again….. it adds lots of grit! You can actually feel it when you rub it in to your hands.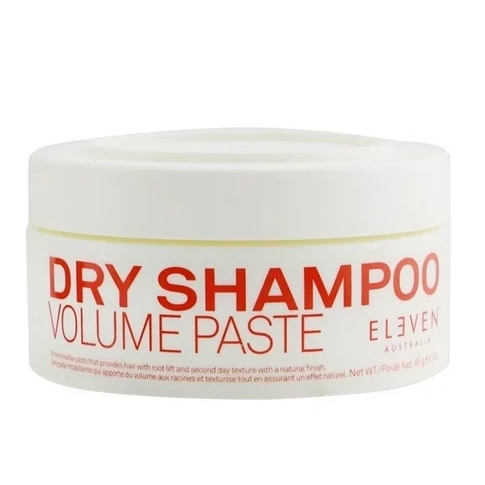 The only other thing I do with my pixie, is to play. I play with it until I like the way it looks. I sometimes wear it flat and down, and other times I like to faux-hawk it up. These products work for either way. I forgot to mention too, that I shampoo it every 3-4 days or so. THIS is the conditioner I use to keep my hair BRIGHT AND WHITE! I leave it in my hair for 2-3 minutes and rinse out. My hair is all natural, I use no color.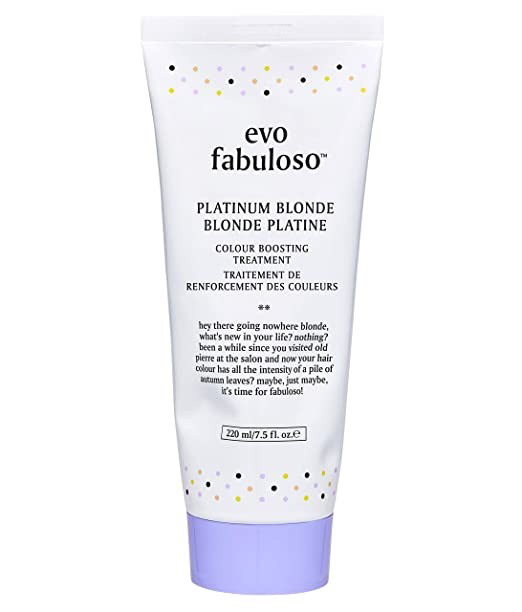 So there you have it my friends…. my pixie haircut currently! Please let me know if you have any questions. Some have asked for a complete video from start to finish, of which I'll work on for you. I love to see women having fun with their hair, because it can seriously make such a difference in our overall appearance!
You can find ALL of my HAIR BLOGS right HERE!
Shauna XO