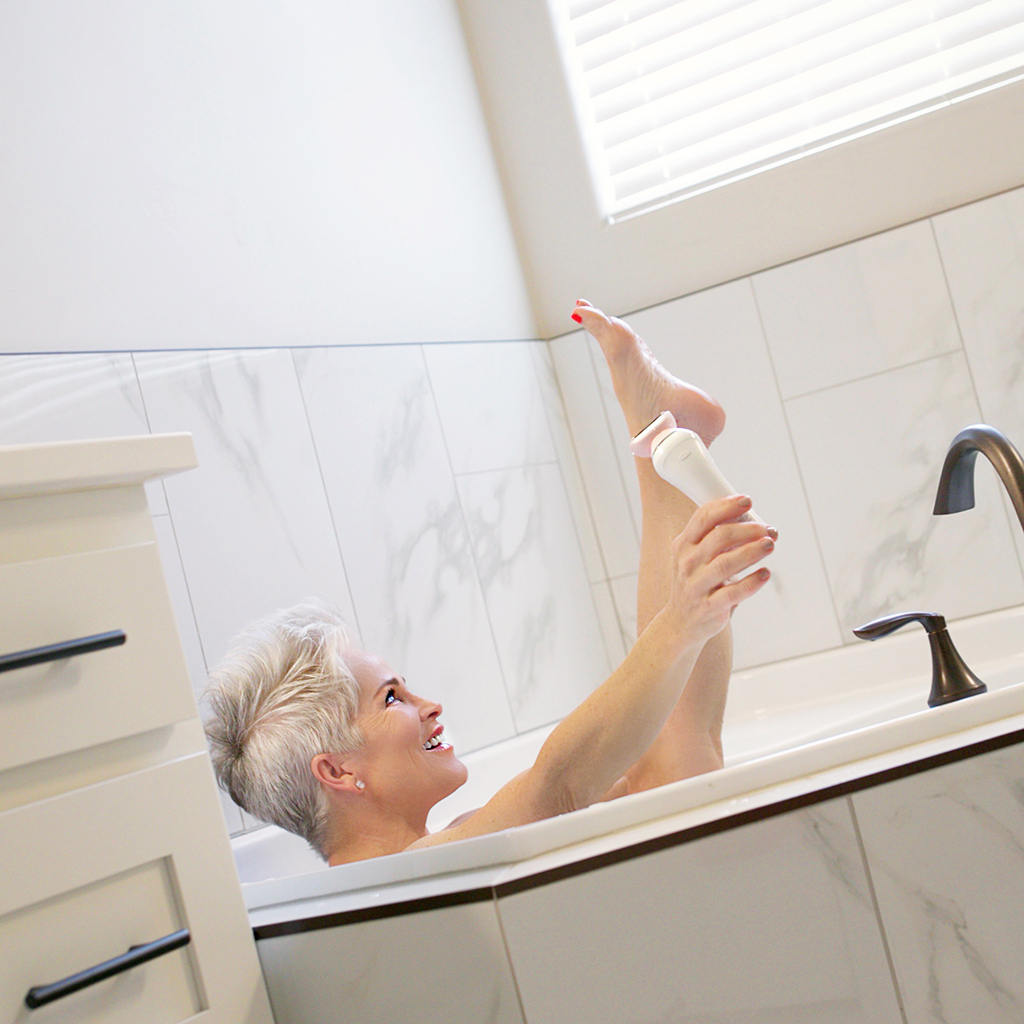 This is a sponsored review for SheSpeaks
My Philips SatinShave Advanced is a personal thing! Let's talk! I've ALWAYS been one to buy disposable razors. They've been easy to travel with, and the throwing away after a few uses is easy, and you can find them anywhere. So they've always been the kind I use……… until NOW!
The kind of razor we use is truly a personal thing. I'm so happy to have learned about the Philips SatinShave Advanced shaver. It is my new favorite bathroom accessory! I have thought about investing in the electric type, but it's so overwhelming when you start the process of shopping for one! How do you know which is good? There are always too many to choose from. A recommendation from a friend is always the best way to go about it….. so that's what I'm doing here!
You can use the cordless Philips SatinShave Advanced on wet or dry skin. It's meant to be used on legs, body, and the bikini area. And all with such ease!! There is no need to fear you'll nick yourself. If you haven't ever gone electric before, it's very easy to use. I LOVE how soft it makes my skin feel, and so does HE!
With the SatinShave there will be fewer cuts and way, way less irritation than others. I've used it wet and dry which is a fantastic option! It's designed to reach every little curve of your body! It's seriously effortless! And the battery….. it's a rechargeable lithium kind. It's got up to 1 hour of cordless use after the 8 hour charge! I love the indicator light that leaves me with no surprises!
I'm convinced that this is the greatest hair removal tool ever! My Philips SatinShave is a personal thing and I love having it with me in the bathroom!
Pick yours up from Amazon here, and use code SATINSHAVE for 10% off at checkout!
Shauna XO