I have loved this brand for years, and so had to share my latest HAUL FROM ATHLETA. I would dare say that I live in athleisure 70% of the time. It's definitely what I wear at home, on the weekends and even out and about usually dressed up with some heels. It's comfy and feels good! Are you finding the older you get the more COMFY you want to be? I'm there!!!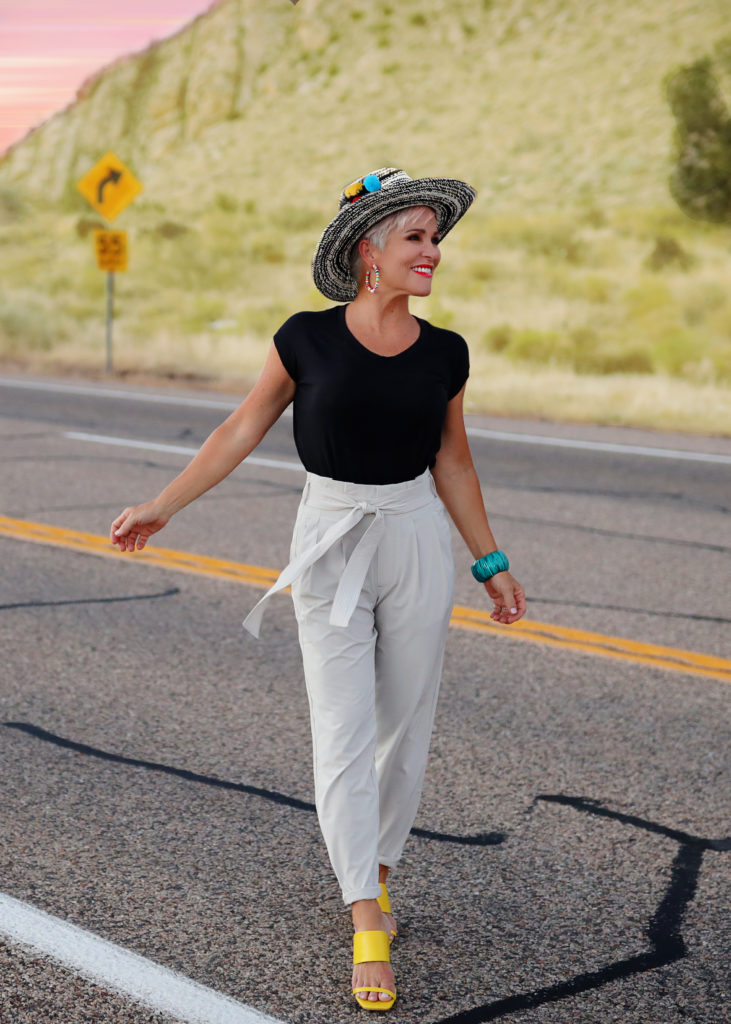 As we've all found out through the last few years, ATHLEISURE is the norm. It's not only worn now by full-time mama's, but women of all walks of life. I've seen it even in the professional workforce, which seriously can be done! There are countless ways to wear it any way you like! For me, I wear it more for everyday, and then if I need to dress it up later in my day, it's easy to do with shoes and accessories.
I blog about this topic a LOT, but it's a subject that every woman can relate to. I get asked questions all the time such as, "How do I wear athleisure without looking like I just came from the gym?" Or "Can athleisure still look CHIC?" You absolutely can wear it outside of the gym and look very CHIC.
In my reel you'll see that I've styled all these pieces in a casual way. But as I said above, you can change out the shoes and really add some fantastic accessories such as scarves, hats and jewelry. Also by adding a great looking jacket over the top, it can totally dress up your look!
SHOP MY LATEST HAUL FROM ATHLETA…

___________
WISHING EVERYONE A FABULOUS WEEK! I'll have my blog up this next week on AFRICA…. make sure to watch for it!