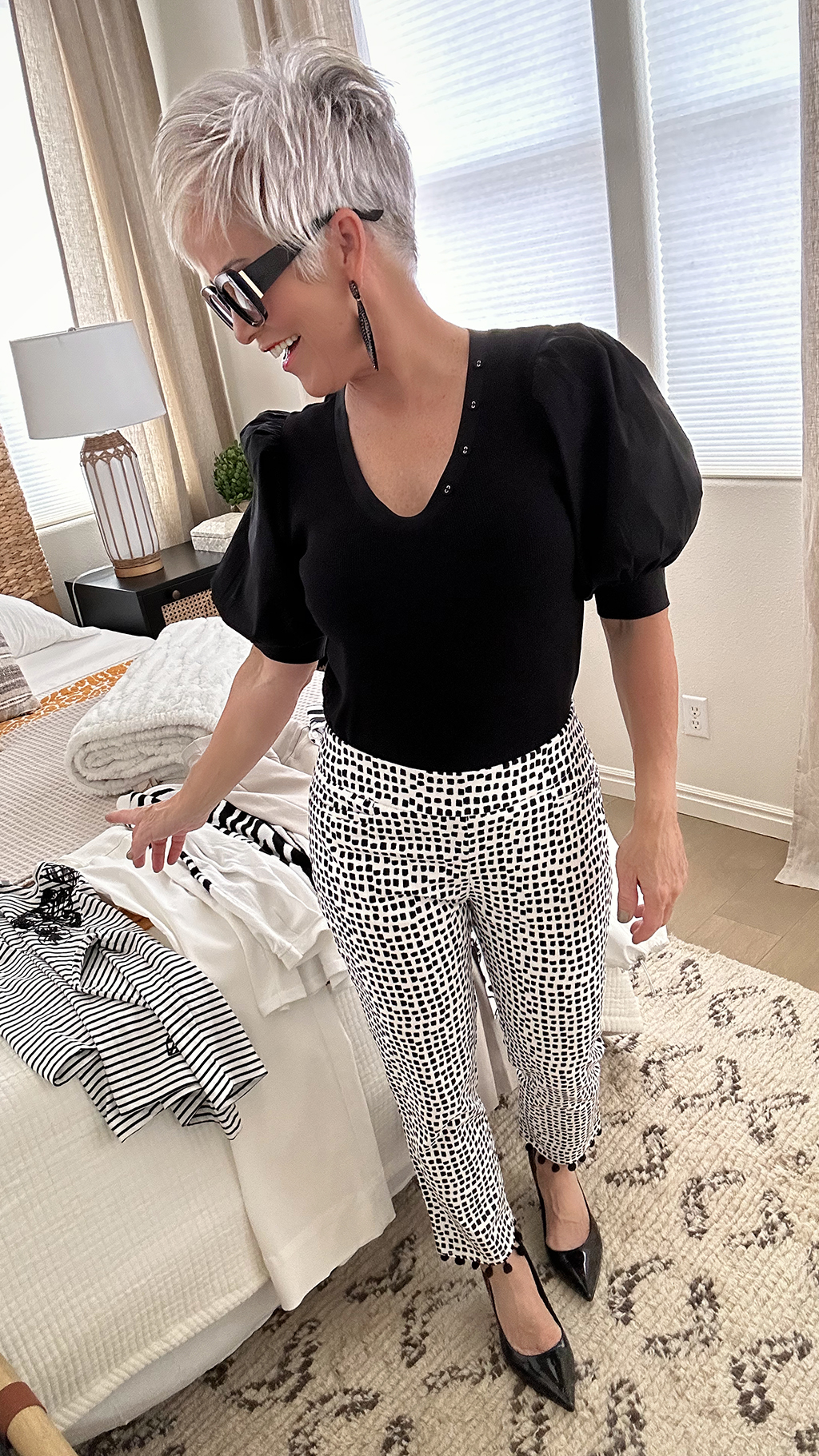 If you've followed me long enough you know I LOVE MY COLOR…. but let's just talk about BLACK AND WHITE for spring. I seriously have never had more fun with black and white until now!! It actually surprises me that I'm so in to this, because of the fact that I have loved color over neutrals forever!
So how do you make black and white for spring interesting? Well… you do what CHICOS did and offer fun patterns, great cuts and pretty details! Let me take you through each piece I wore HERE IN THIS REEL! I'm in LOVE with every single piece, a total of seven, wearing four pants and three tops.
WHAT I'M WEARING

Each of these pairs of pants are fabulous. First there is the anniversary Brigitte Square Dot Fringed Hem Crops, SASSY and such fun! Then there is the Double Stitch Wide Leg Crops, and the Brigitte Slim Crops and lastly the Bungee Crops by Zenergy.
If you only had four pairs of pants for spring and summer…. these would get your through these seasons beautifully! Each can be styled with heels, sandals or sneakers. And let me just tell you that the fit on each is perfection. I actually sized up on the Bungee Crops because I wanted a more slouchy feel and I LOVE that I did!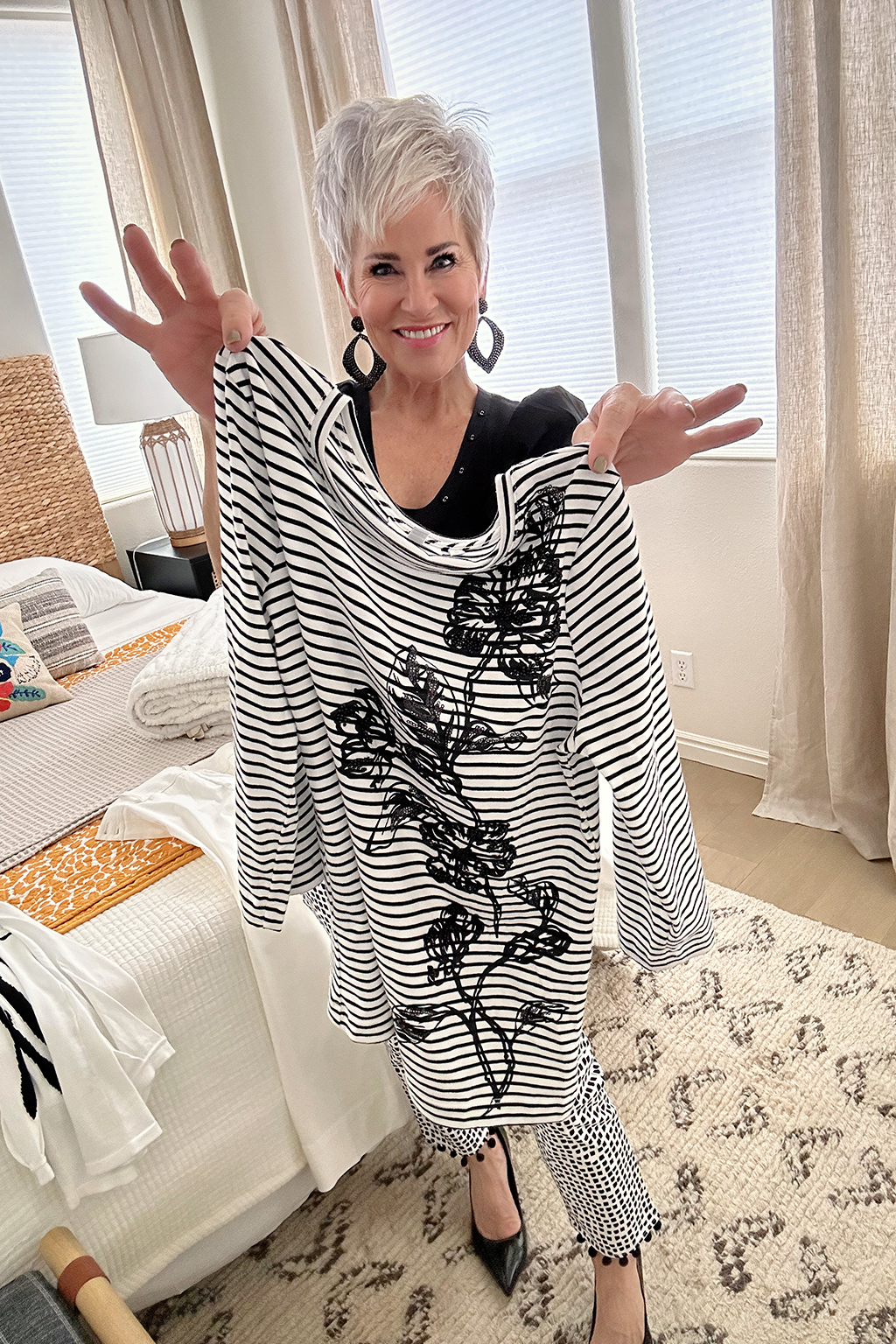 My tops here are just as cute! I wanted to share a few more because it's like I said the other day while shopping at CHICOS….. I think I know everything there is, and then I discover something else! THIS TOP is one, it is absolutely EXQUISITE!
I'm wearing the PUFF SLEEVE RIBBED HENLEY, a FLORAL BLOUSE (so sorry it's already sold out but this one linked is similar) and the FLORAL EMBELLISHED STRIPED TEE. There are a few more linked below that are ALL so cute and ones that IF I had room in my closet….. I would have! Black and white are neutrals so remember to pair ALL OR YOUR COLORS with them for an added punch!

____________
You could actually call this a SPRING/SUMMER CAPSULE WARDROBE! Mixing and matching your way in to spring and summer fashion is such fun with this black and white collection. I can't wait to get started! Throw in a beautiful blazer, or a rugged denim jacket and all the scarves and hats and bobbles to make these looks YOUR OWN!
HAPPY SPRING MY FRIENDS! LET'S DO SOME BLACK AND WHITE!!