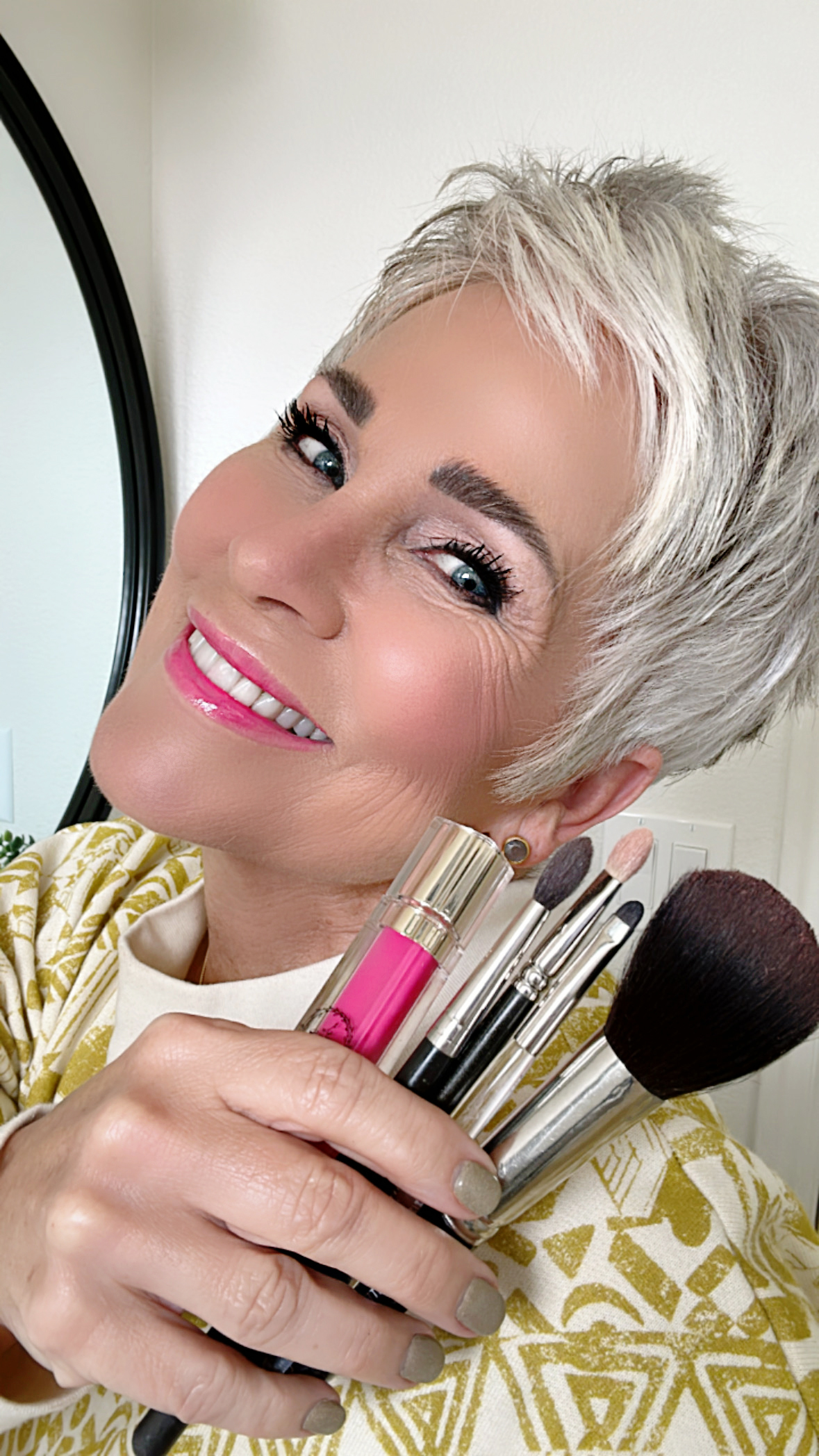 Ladies…. so many thoughts about makeup at midlife. My everyday makeup routine is about as simple as it can get! I'm not one to spend hours and hours on my makeup….. that absolutely drives me CRAZY! I want it to be simple, fast and look natural!
At midlife as many of you know, our skin becomes so much dryer. That's why I stay away from any powdered makeup on my face. My skin looks better in a liquid foundation. However I do wear a dry blush and dry shadows, this has just always worked for me. I'm open to new products, such as a cream based shadow and blush IF I felt they'd work better. Changing up my routine, is not something I easily do unless I see a need to. I'm pretty consistent with the products I use, and am not one to go out and buy a lot of stuff I probably won't use.
After a CLEAN and MOISTURIZED FACE, my everyday makeup routine goes like this…. eyeshadow base, shadow and liner, mascara, foundation primer, foundation, blush, brow set, and highlighter. The last thing is my gloss or lipstick. It takes me a total of about ten minutes.
SEE HOW I APPLY MY MAKEUP IN THIS REEL
FOR MY EYES
Using a primer on your lids is a game changer. Some of you may skip this part, but I promise it will hold your shadows in place ALL DAY! THIS is what I use from MAC. I just rub a dab on each eyelid and blend. I've recently been using THIS EYE SHADOW PALATE that I bought for Africa. It's small and has really pretty warm colors. I use a lighter shade all over my lid to brow line, and then a slightly darker shade in the outside corners and then blending in to the crease. If I want a more dramatic eye I use a darker shade on lid to brow bone with a light shade just under my brow.
I then line my eyelids with THIS LINER…. it's the best and stays put! Blending it with a brush softens the line. I like to take it just barely under the lower lid on the outside corner, for some definition. BLENDING your makeup is super important for a natural look!!! It will make ALL the difference!
FOUNDATION PRODUCTS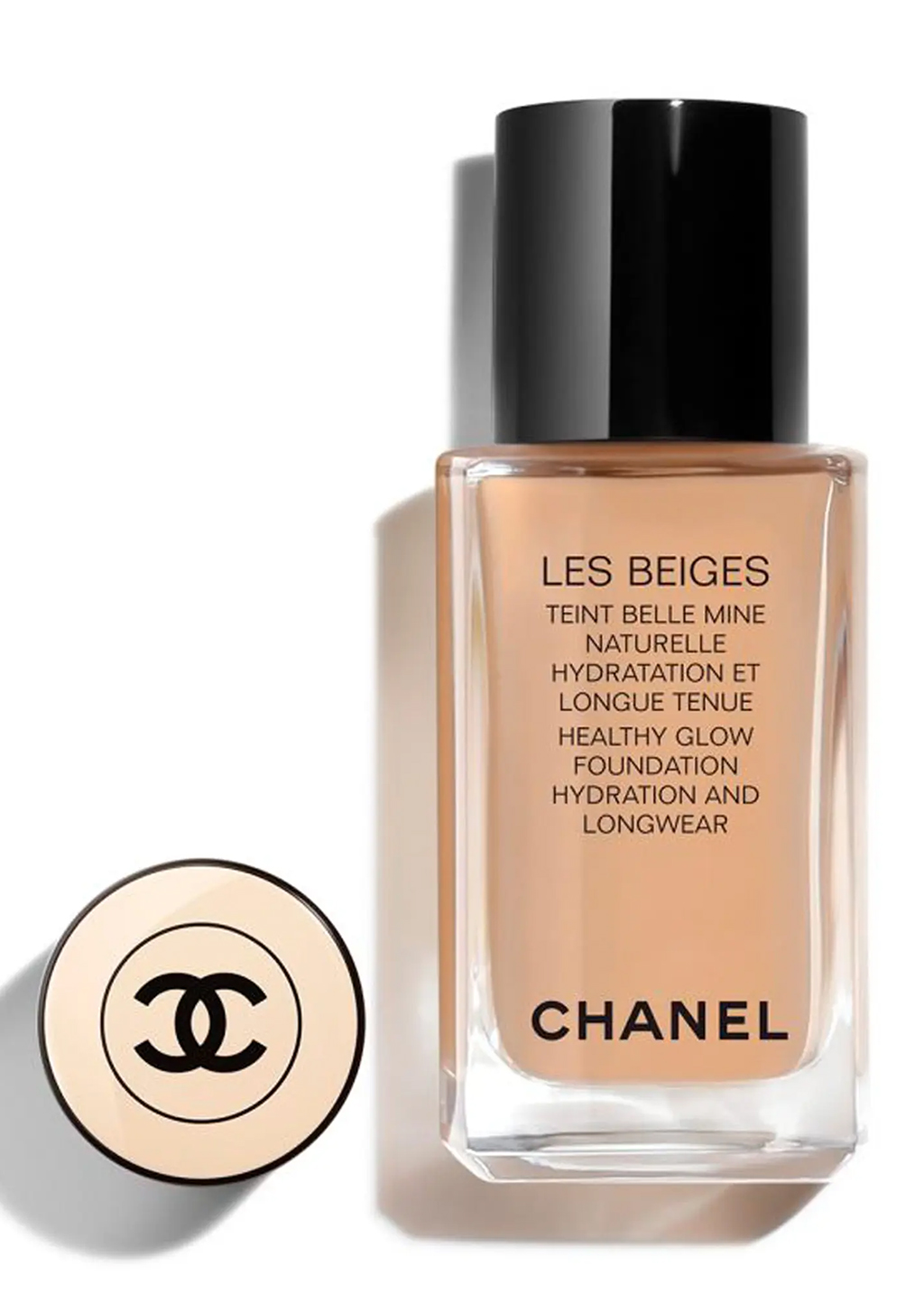 Using a foundation PRIMER LIKE THIS is so essential for a smooth base. My foundation goes on so much better and STAYS ON. I have used THIS FOUNDATION for many years. It's hydrating and feels so luxurious and velvety on my skin! Remember to use a PRIMER! Again it will make such a difference and is totally worth the extra step!
BLUSH AND BROWS
My blush is THIS BY NARS. The color is called Orgasm. Voted one of the top blushes out there as far as popularity goes! It's a beautiful shade and isn't too dark. I've found that some blushes have too much pigment and it's so easy to use too much! This one is really easy to build your preferred color with!
My brows are actually tinted and laminated, and so most of the time I don't have to add color. I just use some brow gel to brush through them so they stay straight. THIS ONE works the best for me!!!!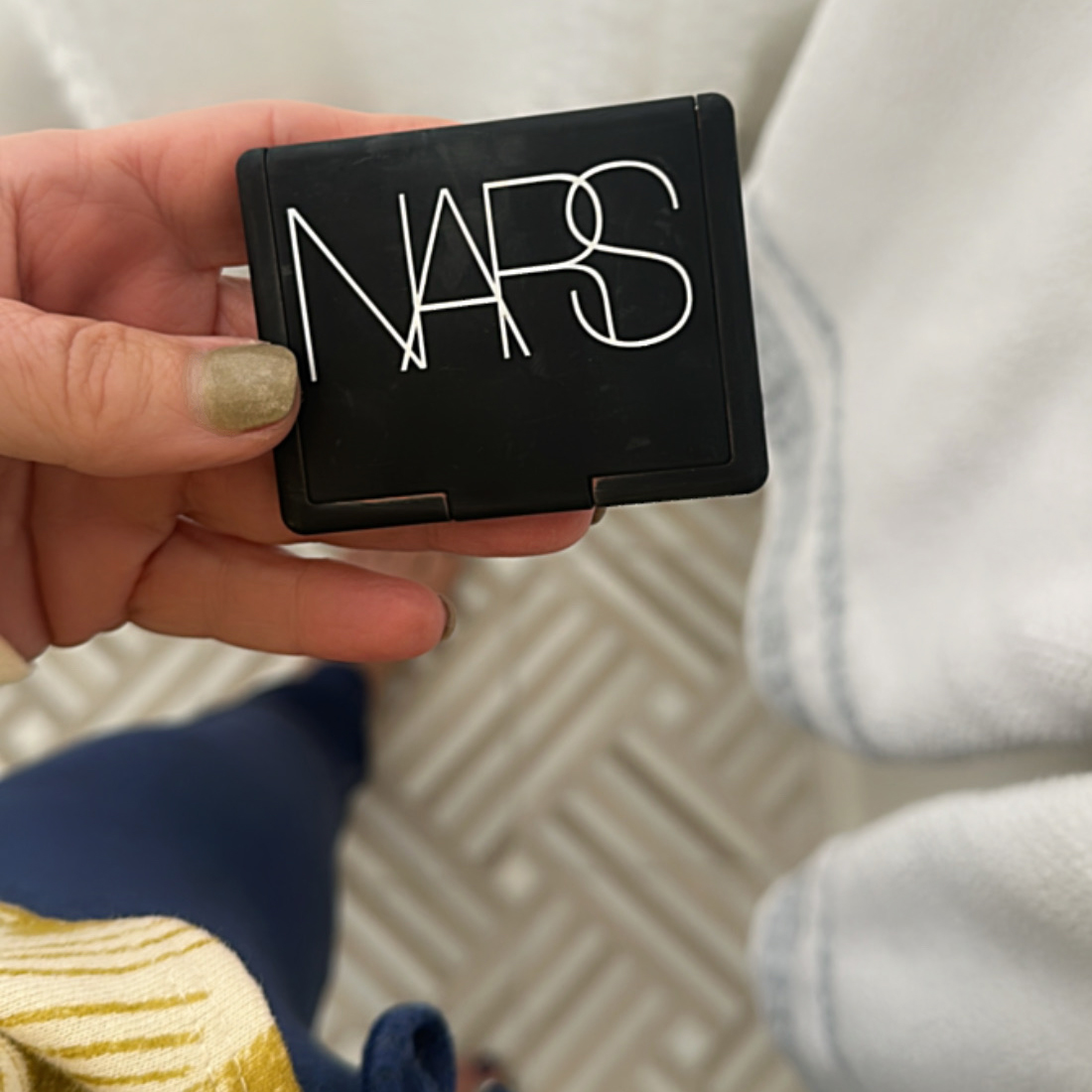 HIGHLIGHTER
Using a HIGHLIGHTER is another step that's totally worth it. It will give you just enough of a subtle glow and looks really pretty. THIS ONE is beautiful and EASY to use! The color I use is called PINK DIAMOND. I add it to my cheek bones, down the bridge of my nose, my cupid's bow and the inside corners of my eyes! Rub it on and BLEND!
LIPGLOSS AND LIPSTICK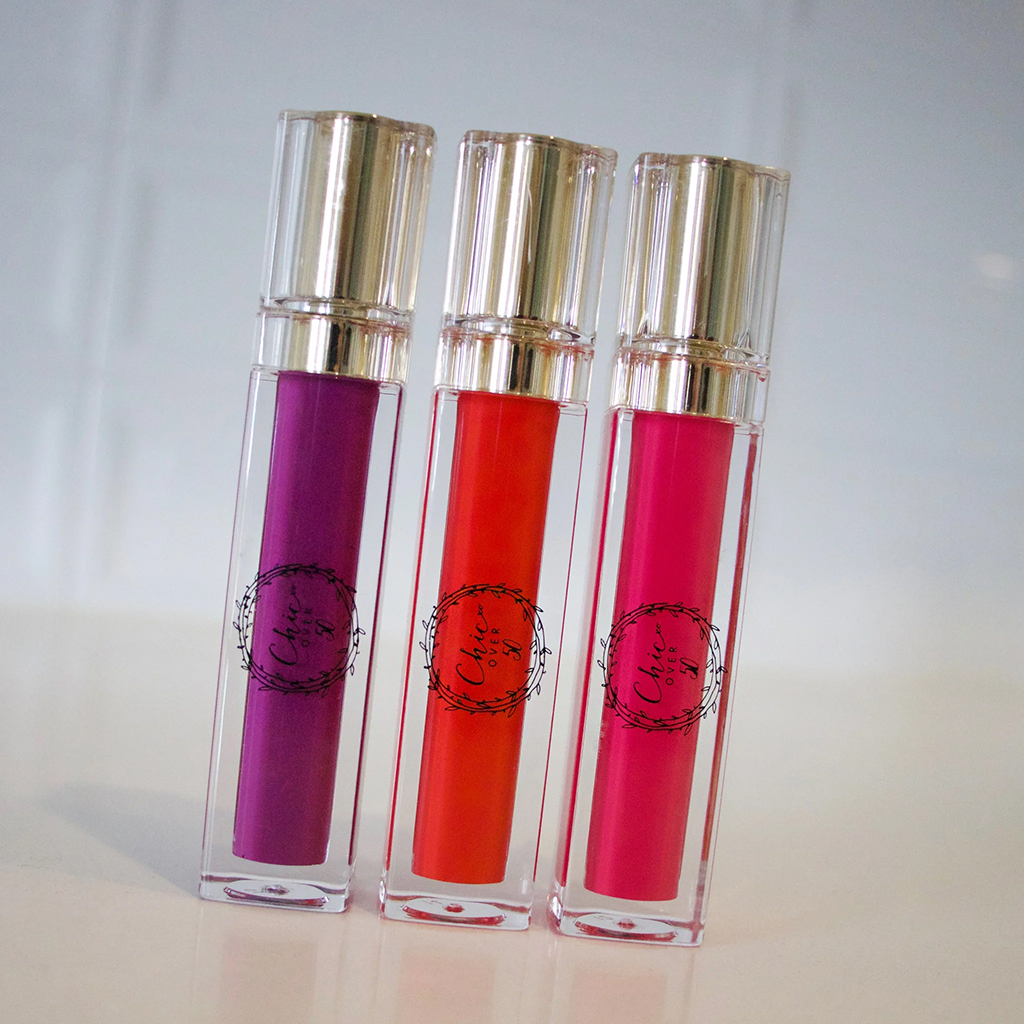 The main lipgloss I use is THIS ONE that is sold on my website SHOP CHIC and my own brand. It comes in PINK and RED and it's vibrant, stays on and has a lot of pigment…. and NOT STICKY! My favorite lipsticks are SAINT GERMAINE PINK, BRIGHT FUCHSIA DALLAS, CORAL VEGAS VOLT and LADY DANGER RED.
Some tips I've learned just through my own experience…
FIRST, your makeup should look natural. You want to enhance your natural features.
SECOND, don't do bold everywhere. Either bold eyes and natural lips, or bold lips and natural eyes.
THIRD, I don't wear mascara on my bottom lashes because I feel it makes my eyes look droopy and smudgy underneath.
FOURTH, the best canvas for makeup is a CLEAN MOISTURIZED FACE. Drinking plenty of water truly can make a difference!
FIFTH, using a highlighter can feel like an unnecessary step, but I promise it's worth it. It really does add such a beautiful finishing touch.
SHOP IT ALL HERE

What is your everyday makeup routine? Tell me!