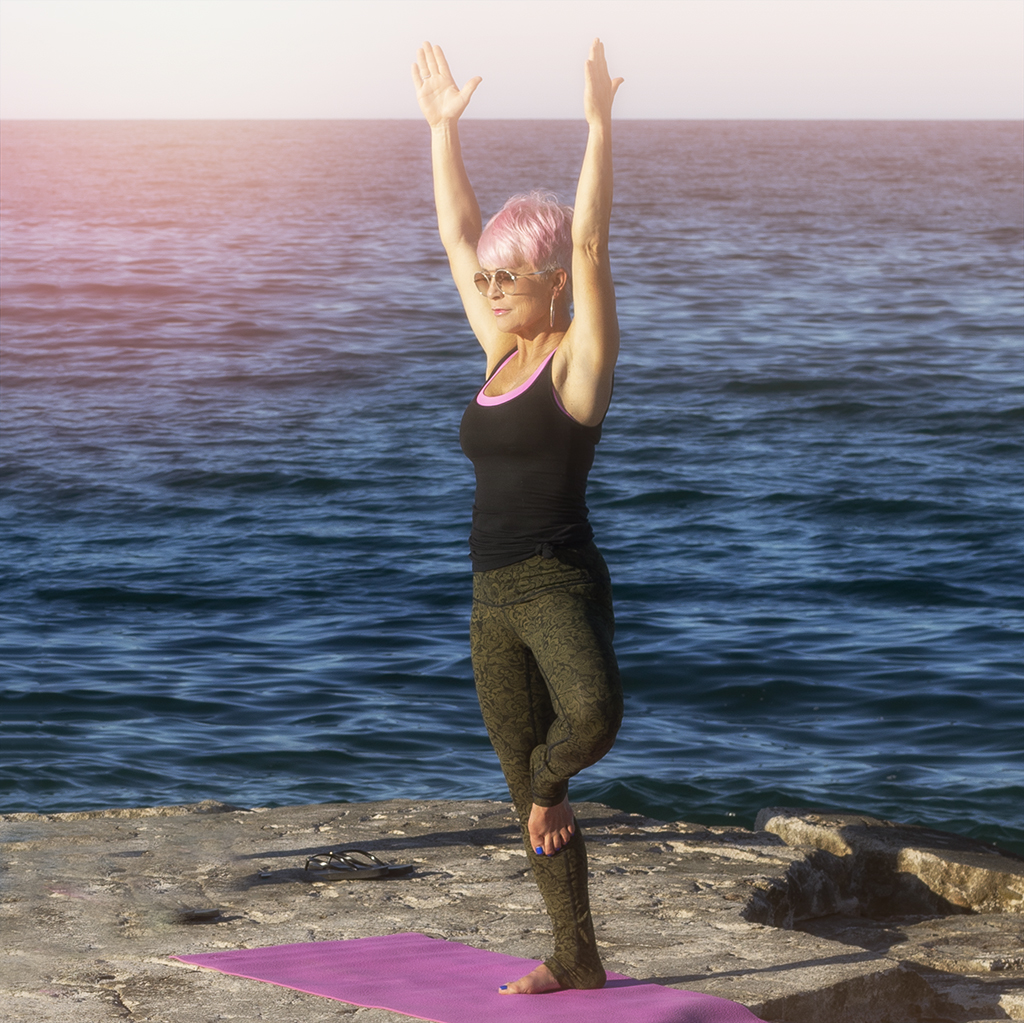 Did you know that fashion when it comes to fitness can keep you motivated? My health is becoming more and more precious to me. I'm definitely noticing little things happening due to the aging process. I'm lucky in that I'm a very motivated person, and don't have any trouble getting myself to the gym. However, I'm NOT saying that I LOVE going to the gym, but I DO LOVE the way it makes me feel. We are now approaching February, and I've thought so much on the five goals I set for myself. I talked a little bit about this here in this blog. Did you set any health or fitness goals? If so, how are you doing with them? How do you stay motivated?
I have some close family and friends in my life that are dealing with a LOT of serious health issues. HEALTH IS EVERYTHING….it really is. I can't imagine not feeling good MOST of the time. I try so hard not to take my health for granted. It is such a gift!!! Aging is just a part of life that we all have to come to terms with. We need to realize that there are things we can be doing to feel better each day. EXERCISE is one of them for me!
I get asked quite a bit about my fitness routine. I do change it up, but probably not enough. Yoga has been something I WISH I could fit in to what I normally do. This picture was taken in Las Cruces Mexico. It was stunning there, all perched up on this rock. I would LOVE to do yoga there every day….it was GORGEOUS!!!! The benefits are defiantly one to pay attention to at my age, but I have that hang-up, of it feeling too slow! However, I do take the time to stretch every day for 10-15 minutes, which I call MY YOGA!
Later this week I'll be blogging more specifically about what exactly I'm doing right now to stay fit and healthy. I'll talk about my exact workout routines and a bit about my diet.
One of the things that can really help you get motivated with a better fitness and wellness plan is to have good clothes. I like to invest in GOOD QUALITY when it comes to my workout/athleisurewear!!!! ATHLETA is my first choice when it comes to shopping fitness wear! I don't think it's worth skimping on quality because they get such a beating! I have ALWAYS put mine to good use, whether it be in the gym or outside the gym in a casual way.
Here I've linked up my favorites at the moment. I've done this before, but here are my LATEST picks that would all be available to purchase. And I guarantee that IF you're in a slump you'll feel more motivated to get yourself to the gym or to your yoga studio when your fashion is tops!!!

And here are my top picks for ATHLETIC SHOES!

Shauna XO