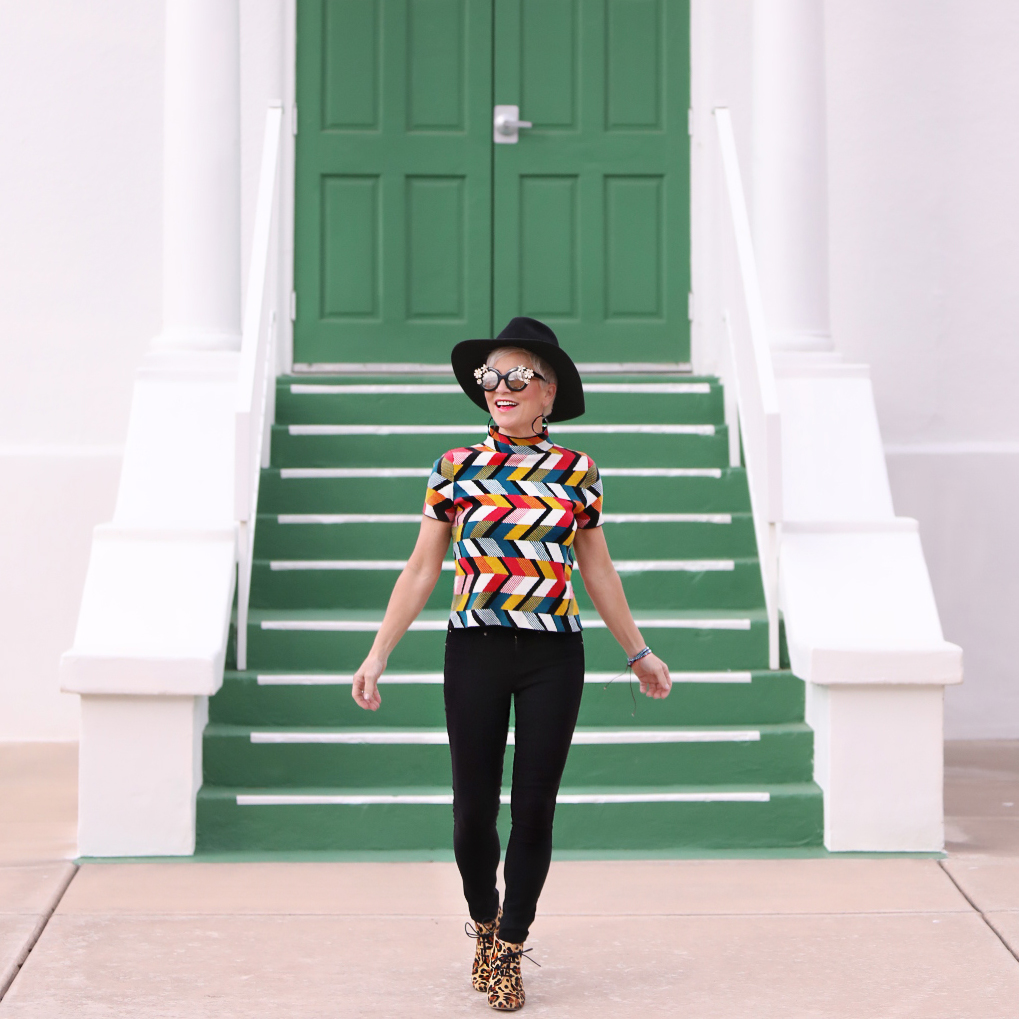 You know I've said over and over how much I LOVE COLOR! This top had me the first time I saw it! The graphic pattern and sassy style are so adorable! It has a matching skirt to go with it to make a "set" which is one of the 2019 fashion trends. Sets are any matching top or bottom, for example tops with skirts or pants. I've seen some really cute ones as I've been out. They have sort of a 60's vibe and ladylike feel! I LOVE them! But this top I just bought alone and loved it the best with these black Royalty For Me jeans. These jeans fit REALLY WELL and are BUDGET-FRIENDLY!!!!
I'll be showing a similar look this next Wednesday the 23rd on Good Things Utah. I'll be sharing some of the TOP 2019 FASHION TRENDS and how to wear them AGE APPROPRIATELY. Trends can be tricky and confusing. As I've looked in to this I have found that there are SO MANY "TOP" TRENDS. So many, that when you're trying to come to a conclusion of just what they are, you can't because everyone has their own opinion!!!!
Some of the other TRENDS I'll be showing next week are the new PANTONE color of Coral, neon, and vintage floral. One of the trends I'd love to show, but couldn't find a great looking pantsuit, is a PANTSUIT! If I worked in a real office….this is something I would invest in!
SHOP MY LOOK BELOW….just add your favorite black skinny jeans. AND you should think about graphic patterns and sassy styles when you're putting your looks together!

Shauna XO