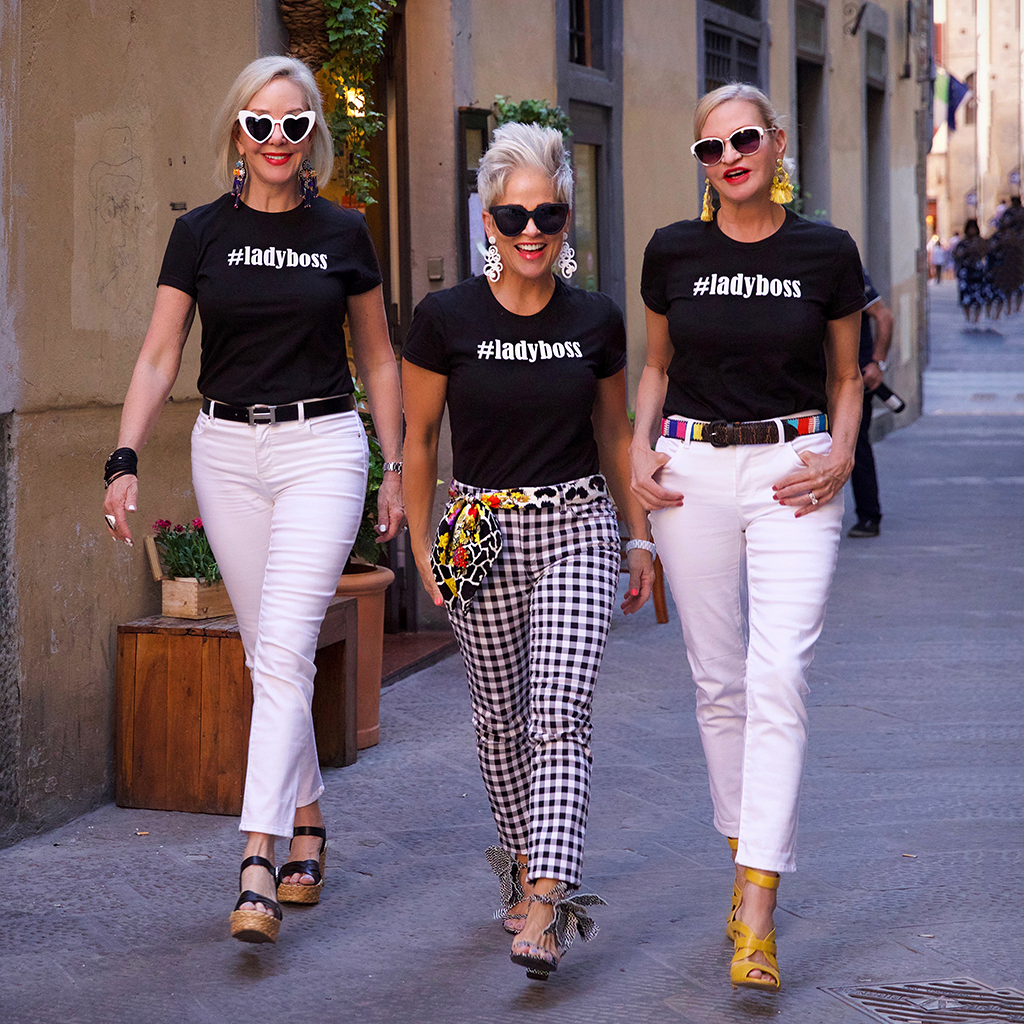 I traveled all throughout Italy a few years ago. My FAVORITE has always been Florence! I've said it many times, but I just felt like Florence was it for me! It had everything….although this time, I never did run in to an excellent Margarita pizza! However, everything else was fab!
My trip recently, felt the same. This is my second installment of my trip, with Rome being the first! We (SheShe and Jamie) were in Florence the longest. We stayed at the gorgeous Boutique Hotel In Piazza! It was AMAZING and my favorite of all our rooms on this trip. It was so extremely friendly and they quickly made us feel right at home! It's family owned and operated, and it sure did feel like it!
The food was made to order pretty much, and served in an exquisite dining room overlooking the plaza! The main picture here was taken at breakfast! When we arrived they brought us some fresh drinks and snacks which was SO NICE after the three hour drive from Rome. My room in particular had the sweetest princess bed with a beautiful canopy! All of our rooms were on our own level where we could just leave our doors open and run back and forth to each other's rooms…..sort of like college! It was such fun!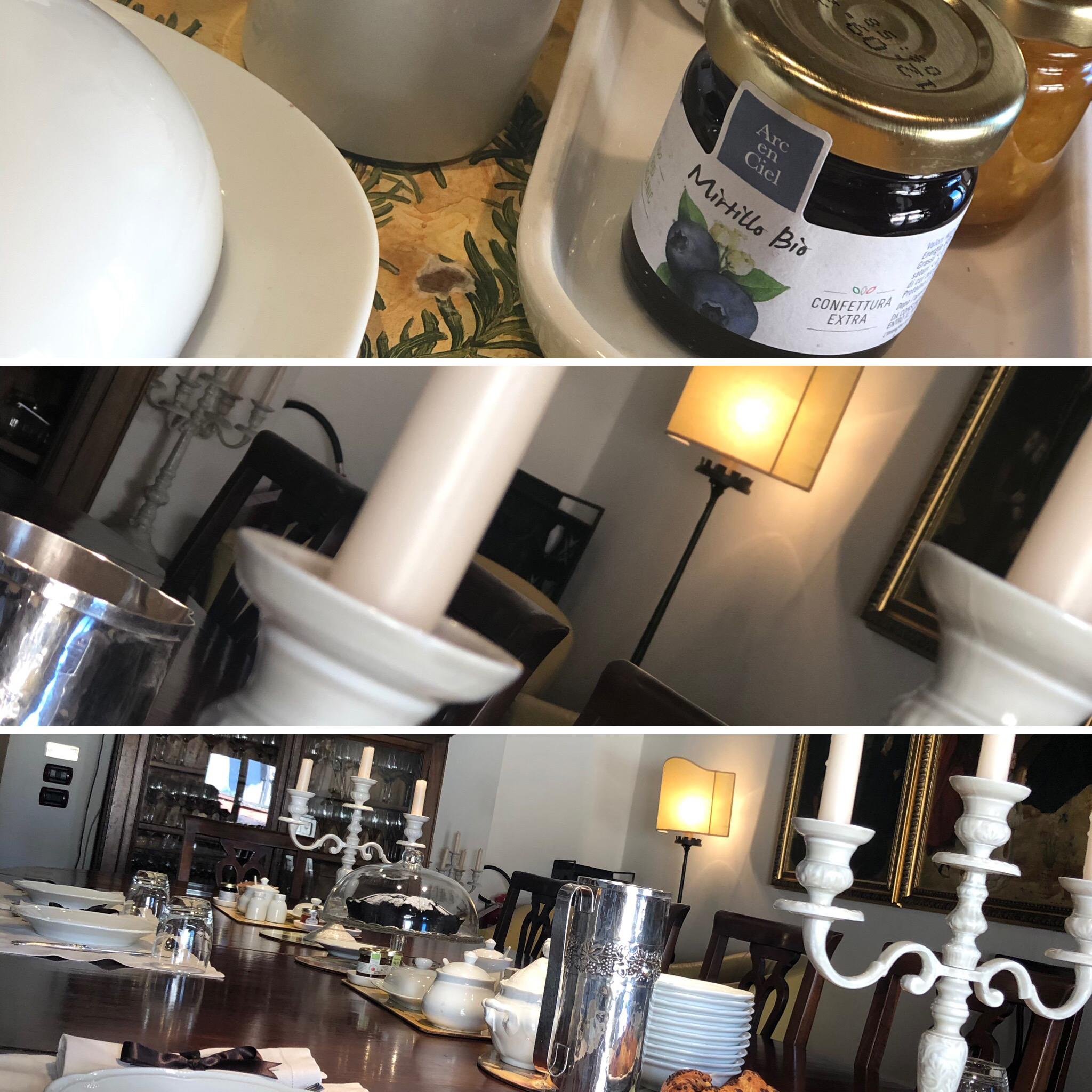 This trip was one of absolutely needing to be at our best THE WHOLE TIME. We had a lot of work mixed with fun of course, and were all dealing with LACK OF sleep! I had many nights of just a few hours of rest. Blogging is definitely very rewarding, but not for sissy's either! It's a LOT of long hours! But…..SeroVital ADVANCED was what got us through. The ENERGY I felt was amazing….even after coming back home! I never felt I had ANY jet-lag! We took this each morning AND evening….and IT WORKS!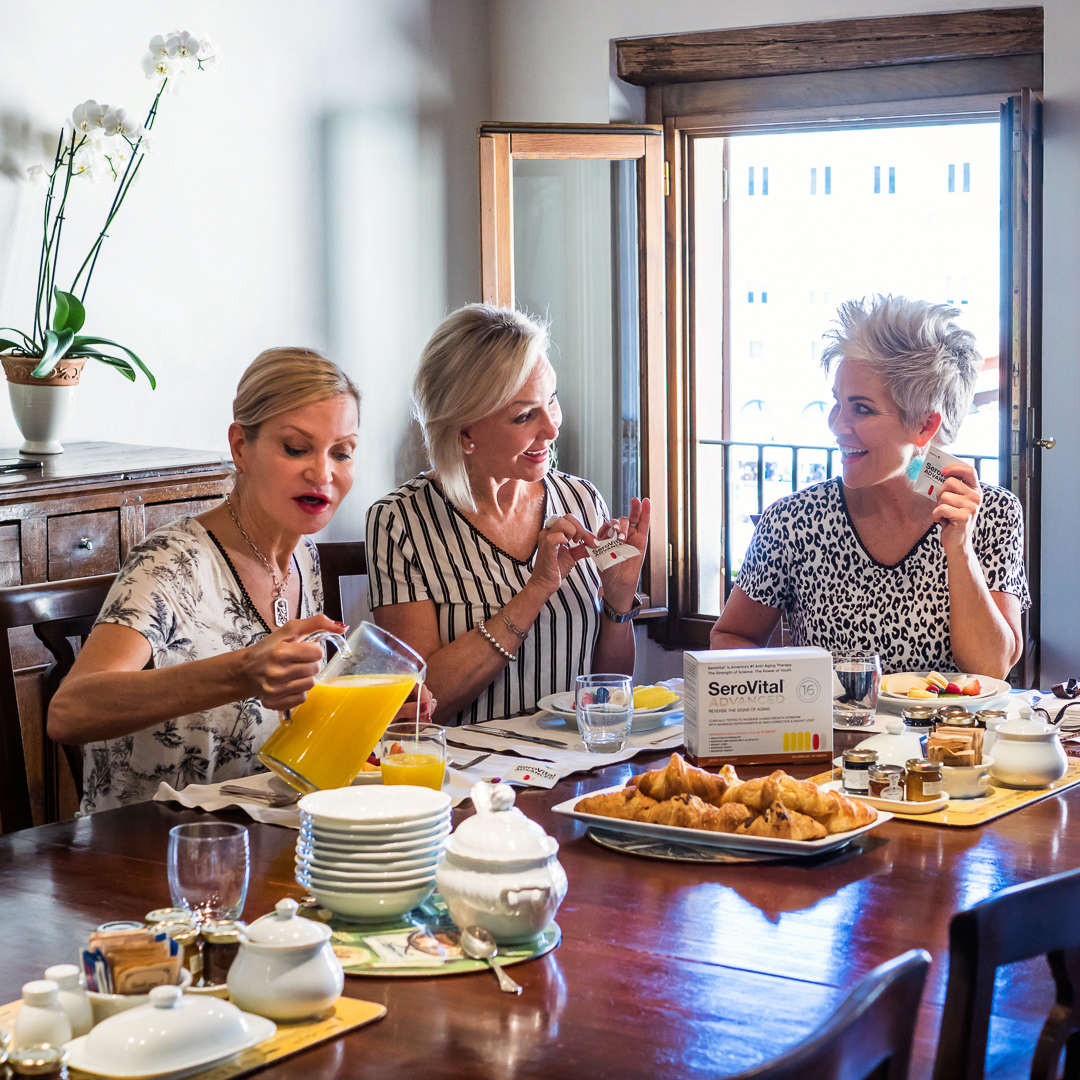 Back to our rooms at the Boutique Hotel In Piazza. I said that I was the lucky one who got the PRINCESS BED! Isn't it awesome? I loved it…the bedding was so luxurious and comfy! We shot our JAMMIE SOMA INTIMATES pic here, just because they went together with the bed! WE LOVE all of our cool nights p.j. sets! We wore them in Rome and then in Florence and then….well we wear them everywhere! Including walking the streets of Florence!

Our activities included seeing the Duomo, our hike to the TOP OF THE CITY, shopping and enjoying all the amazing STREET PERFORMERS, and of course…..the GELATO! Had to have been my VERY FAVORITE, and you CANNOT miss the opportunity for Italy's finest! This PRECIOUS FLORAL TOP is from Chicos and ON SALE….so CUTE!

We were so lucky to be able to carry REPTILE'S HOUSE BACKPACKS! These were just perfect for our trip, and absolutely gorgeous bags. I'm lucky to have several RH bags, and love every one of them! The leather is so soft and molds to your body so nicely! They carried just what we needed and being the backpack design, we were able to keep them close and safe! And so good for our bikerides!!!!!! I carried the white one and SheShe and Jamie had black! Both very beautiful!

We brought two pairs of TWINNING shoes…..Cecelia New York and Arcopedico. The yellow loafers above and the blue lace-ups are from Arcopedico and ULTRA COMFORTABLE! SO GOOD for traveling! The others were SO FABULOUS as well….these cute white summer sandals from Cecelia New York. THESE definitely will be seen all summer long on myself!!!!! Aren't they ADORABLE???
Another one of our fun looks was our CHICOS LINENS! So cool and fresh for ANY summer fashion! I have this jacket as well, and love the easiness of my cropped pants and shirt! Each can be broken down and styled many ways. And what better thing to do than to wear it riding the spectacular carousel in Florence! OH SO MUCH FUN! I'll be posting the BEST CAROUSEL picture in the next few days! It was a blast! If you're in Florence you must go ride the carousel….the is why Florence has always been my favorite!

One thing that was super fun while in Florence was we went to this old pharmacy called the Santa Maria Novella Pharmacy. It is probably the OLDEST operating pharmacy in the world, but for sure in Italy! The black and white marble floors, chandeliers, and walnut and glass cabinetry were gorgeous! The recipes for their soaps, lotions, and perfumes are 800 years old, and still in use! It really was very charming and fun to visit!
Another one of our fun looks is our CHICOS LINENS! So cool and fresh for ANY summer fashion! I have this jacket as well, and love the easiness of my cropped pants and shirt! Each can be broken down and styled many ways. And what better thing to do than to wear it riding the spectacular carousel in Florence! OH SO MUCH FUN!
One last thing I want to mention…..is the bridge! The PONTE VECCHIO (old bridge). It's a medieval stone arched bridge that goes over the Arno River in Florence. It has shops built along it now, just as it did in times of old! Just wished there weren't SO MANY PEOPLE in the way of a picture!
Even though we were there to blog about our trip and fulfill collaboration obligations, we definitely had our time to shop, and eat, and site-see. My favorite I think was this little jewelry boutique right in the heart of Florence. This lady had such fun colorful pieces that were relatively inexpensive! I'm wearing the earrings here in these pictures! I'm so sorry I don't have the name. I've gotten so many compliments from my pieces. The necklace I wore in my last post.
Just a note….if you'd like a #ladyboss tee, please send me an email. I can get one to you ASAP! I have them in hand and am setting up shop here on my website. But….in the meantime, send me an email with your size (SIZE UP ON THESE) and I'll send it out. They are $40 which includes shipping and handling and accepting payment through PayPal or Venmo. You for sure need to be a #LADYBOSS too!!!!!
Whew….has to be one of the longest blogs I've ever written! My time in Florence with my girls was simply the best ever! So many fun memories! I can't wait to visit again….maybe this time with……stay tuned friends! I'll be posting my third installment of my Italian vacation very soon! My favorite has ALWAYS been Florence!
Shauna XO