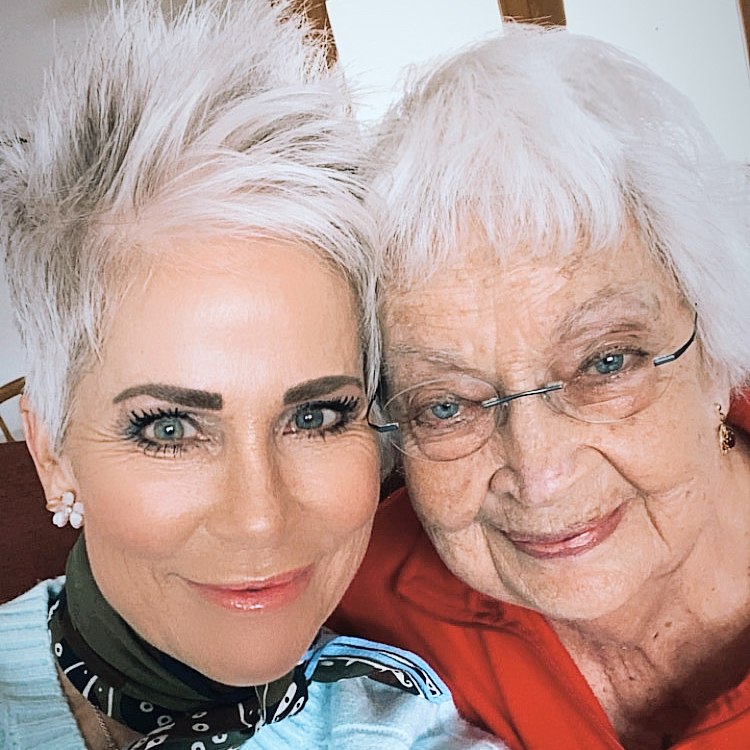 Mother's Day will forever be different for me. This day can be one of the hardest to get through each year, for so many reasons. Some may think that for me now. But, the memories of my MOTHER will be at the forefront of what MOTHER'S DAY is to me…… FOREVER!
My mama left this earth on Sunday, May 2nd between 8-8:30 am. She died peacefully in her sleep after spending 10 days in the hospital. She was admitted after a fall during the night. When she got to the hospital there were no broken bones and we just all thought that they would release her either that day or the next. She was relatively healthy, and so when she started to go downhill, we were all a bit surprised. Slowly her body shut down and she just didn't have the strength to fight to get better. After 4-5 days we started to get more concerned. When I got a text that she was VERY ILL, from my younger brother, me and my husband left the next day to go and be with her.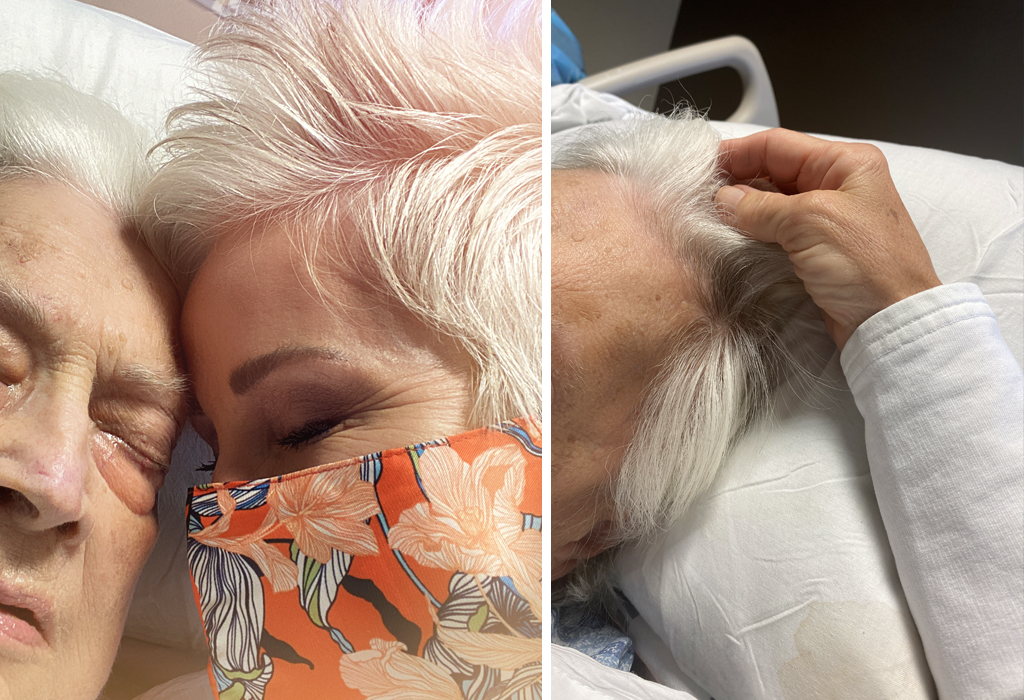 When I got there she knew I was there, but so very weak. I treasured those three days I had with her in the hospital, stroking her hair, kissing her check, and telling her I love her. I was surprised that even being so sick, she still knew what was going on, and tried so hard to talk to us. Her nurses said that she never complained and was such a fighter! That was my mom…. NEVER COMPLAINED. In fact we realize now, that possibly she was dealing with much more than we ever knew about, and that when she finally got to the hospital, her body just gave out!
The days I was up in Salt Lake with her and my family were so sweet. We spent time as a family celebrating her life through gathering and praying in her behalf. My mom used to say to us all, "There isn't anything that makes me happier, than to see my children doing things with each other!" So having us all together, would be exactly what she would have wanted us to do!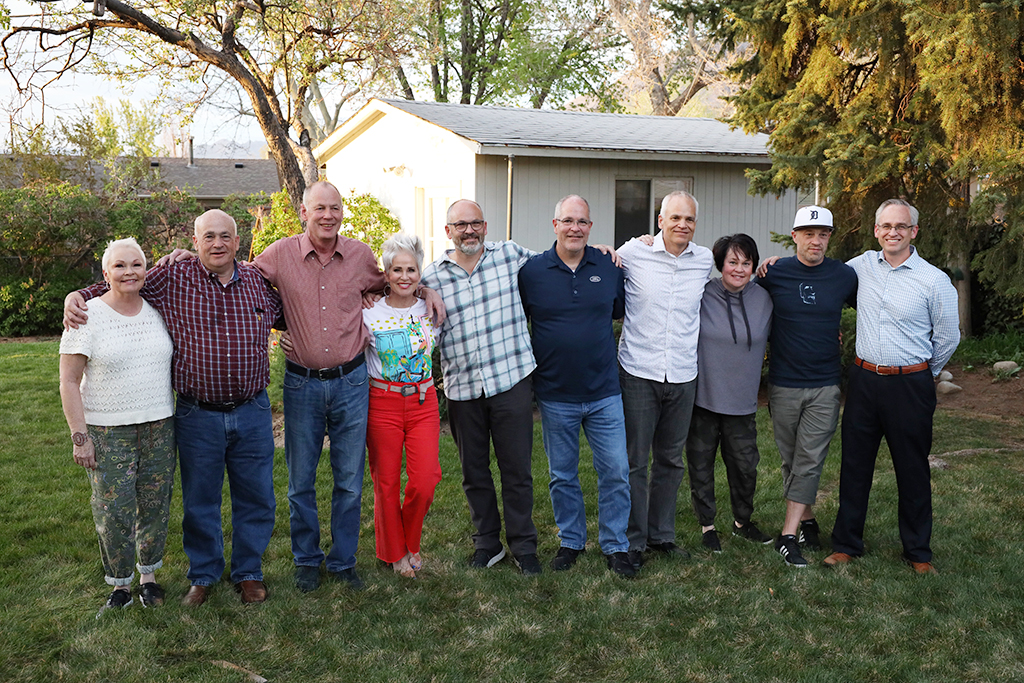 We gathered one night in the backyard of the home that we were raised in. That blog is here. She recently sold that home and was on her way to the town she grew up in, to move in to her new condo. She felt like this was her new HOME, and was so excited to be able to settle there where she grew up. Her new church, is actually built on the property that my dad was raised on! My family moved all of her belongings over while she was in the hospital, just two days after she fell. She progressively got worse, and a week later on Saturday morning, she requested to have no more medical assistance to keep her alive, and so it was ceased. She was carefully moved over late Saturday afternoon to her new home, and spent her only night there and died the next morning.
I couldn't be more grateful for all the tender mercies along the way. God's timing is impeccable. The way things happened from the time she decided to sell her home, tell us that HE was in charge of mama. He was watching over her, and helping her make all the decisions she needed to, to close her life out here. She was fastidious in organizing every single thing she owned. She wanted to give it away and she wanted to see the JOY that each person had in receiving her things. She got her wish of living in her condo…. she couldn't wait to get there. One night was enough for mama. When she arrived on Saturday afternoon, my sister said she SMILED….. she knew she was "HOME".
Mother's Day will forever be different for me, now that mama has passed just one week before we would have celebrated her. We will ALWAYS celebrate mama though. She was an amazing woman. Seriously she was MORE THAN AMAZING! Words aren't enough to describe this INCREDIBLE LADY. My blog about her last year is here.
Here is an excerpt from her obituary that I wrote…..
Margaret's most important work here on this earth was within the walls of her home. She worked and taught and served her children and husband with such fervor and dedication. Raising ten children, she didn't have much time for things outside of her family. But through the years she enjoyed crocheting, of which she left nearly everyone their own afghan. She loved working on her children's histories, and has left binders and binders of pictures, notes, and memories. What a treasure she has left for all ten! She was always on top of everyone's birthday and kept the mailman very busy. Margaret's friends meant the world to her. Her social life was full of lunch dates and gatherings, even temple visits. Her groups of friends were from church as well as high school. They were such a support to her!
I LOVE YOU SWEET MAMA…. now you are my guardian angel! Even though Mother's Day will forever be different for me, I'm glad it will! You are now safe with daddy and are getting a spot ready for all of us! THANK YOU FOR EVERYTHING you EVER did for me…. you made our home, you taught me through your example, you loved God and shared your testimony of Him, you showed me patience, you taught me faith, you taught me to work, you taught me to pray, you showed me that being a MOTHER is truly the most important work I could ever do! THANK YOU…… I'll see you soon!
P.S. Give daddy a hug from me, ok?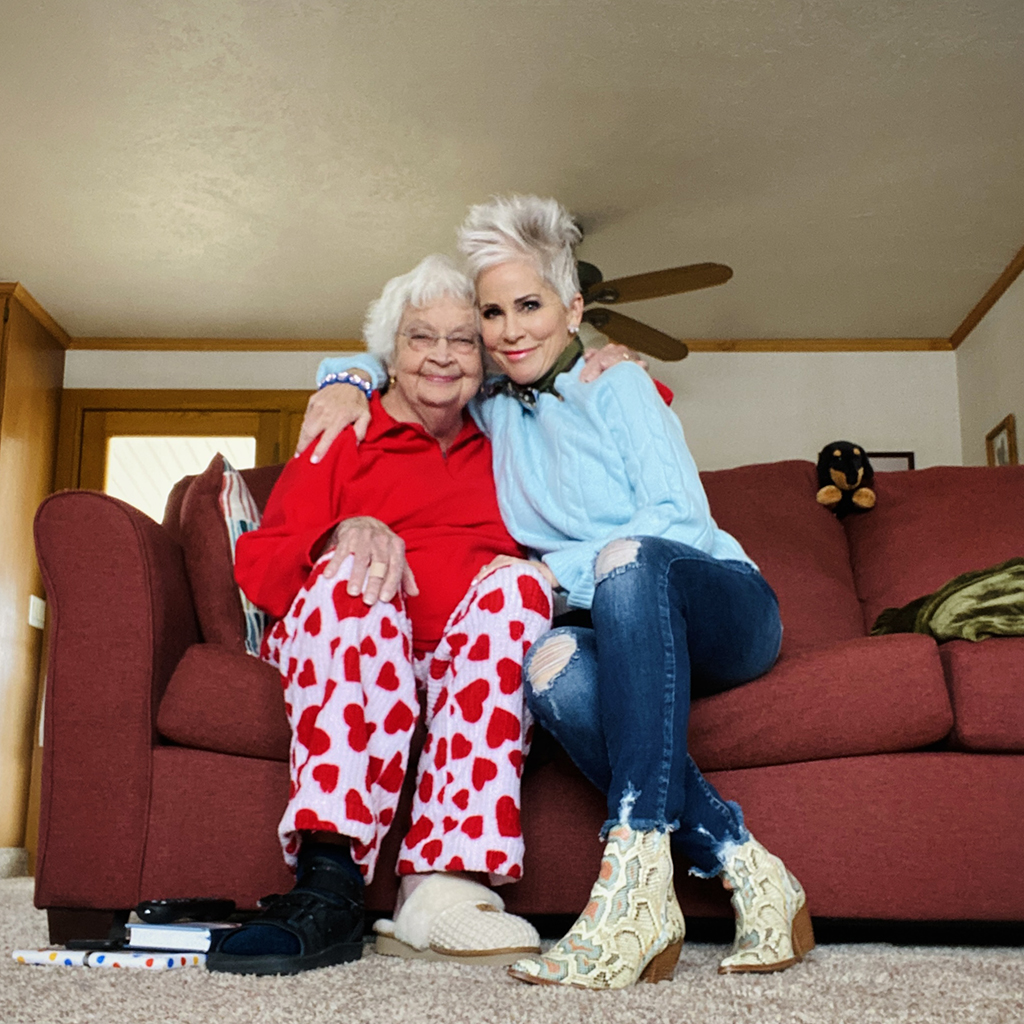 As I look back on the last year and a half since my daddy died, and the times that I was able to stay with my mom in her home (I live a few hours away from her) when I came to visit, I'm forever grateful to have had that opportunity. There was a special spirit there. It ALWAYS felt like HOME to me when I walked through her door. She was ALWAYS there, even when I was growing up. She never worked outside our home, which was such a blessing to know that she would always be there. She served her family so well. When she was in the hospital I leaned over close to her ear on the last day, and told her that it was ok for her to leave us now. I told her that dad was waiting for her and had been preparing a beautiful place for her to come to. And certainly…… he was!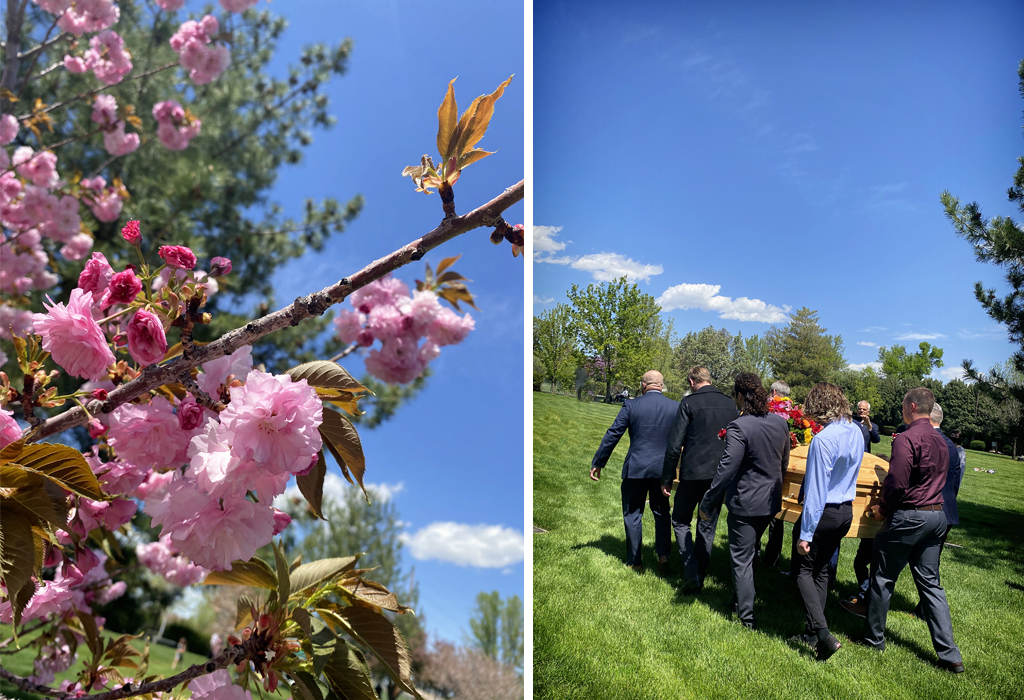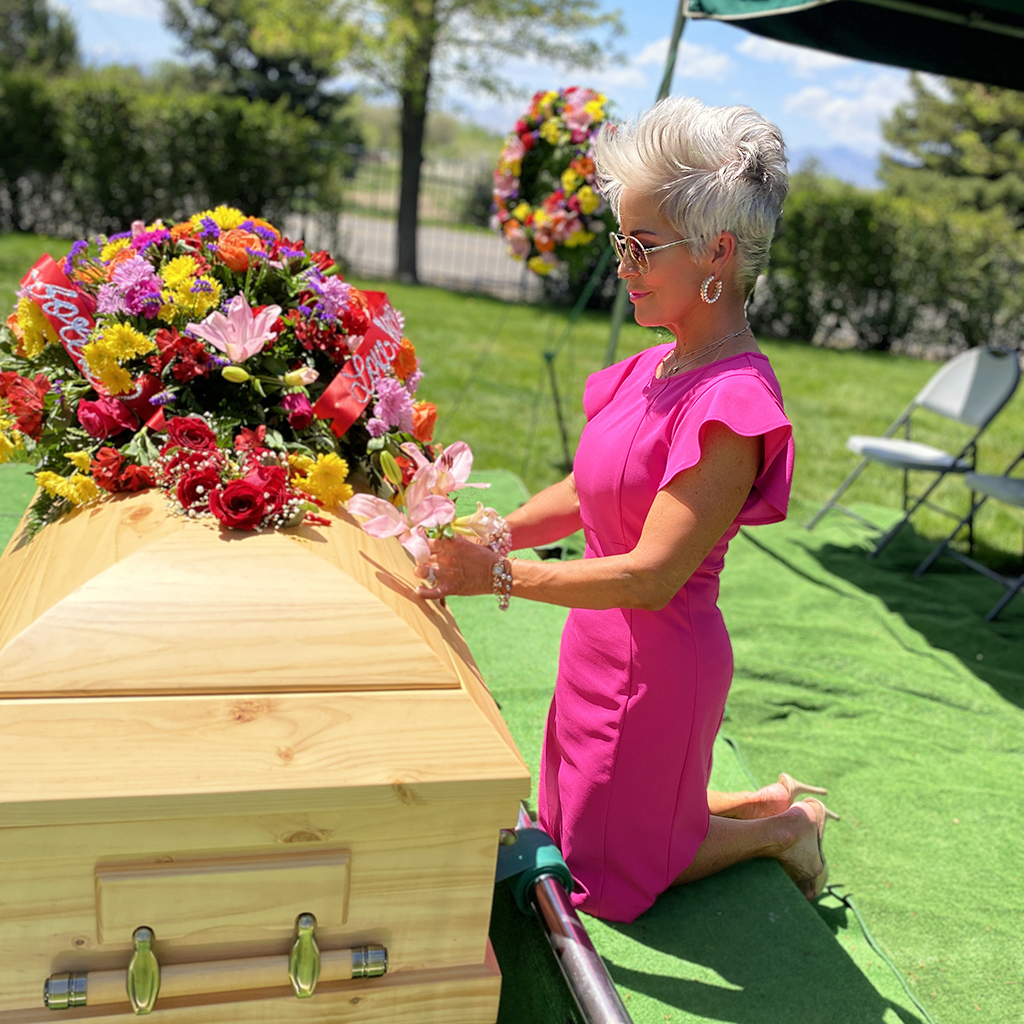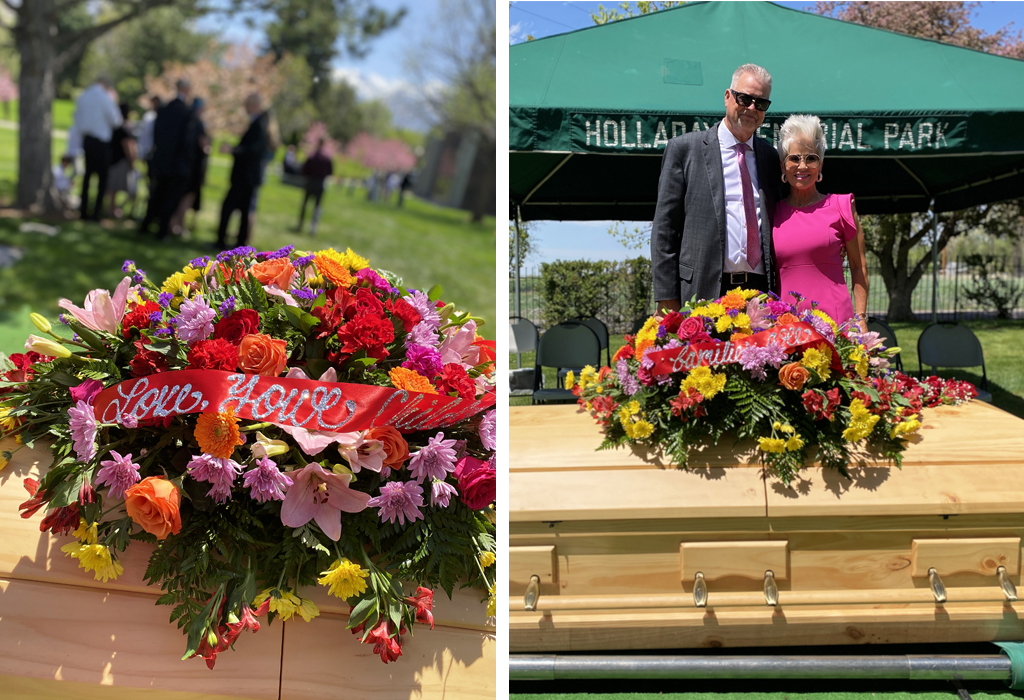 WE ARE ALL SO BLESSED BY HER LEGACY….. HER LAST GIFT TO US, HER POSTERITY! HAPPY MOTHER'S DAY MAMA!!!!!!

Shauna XO