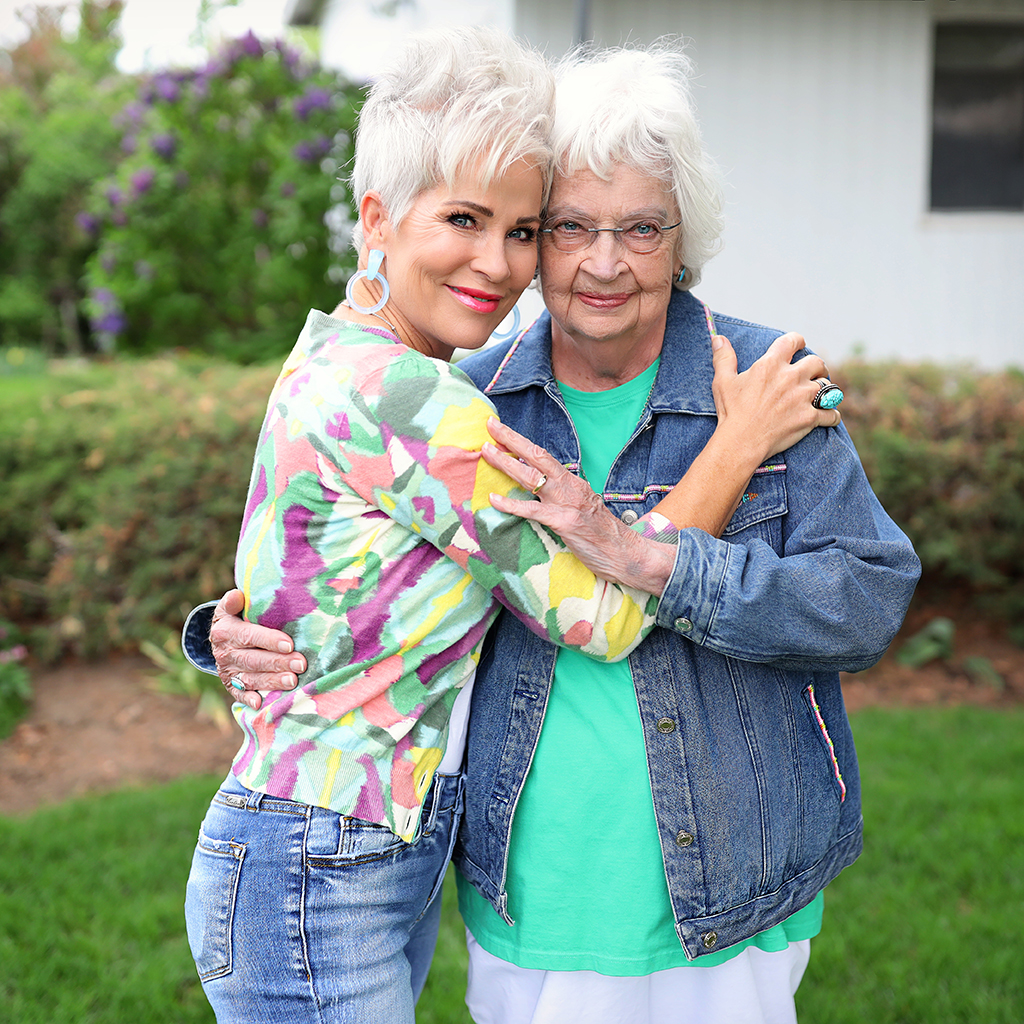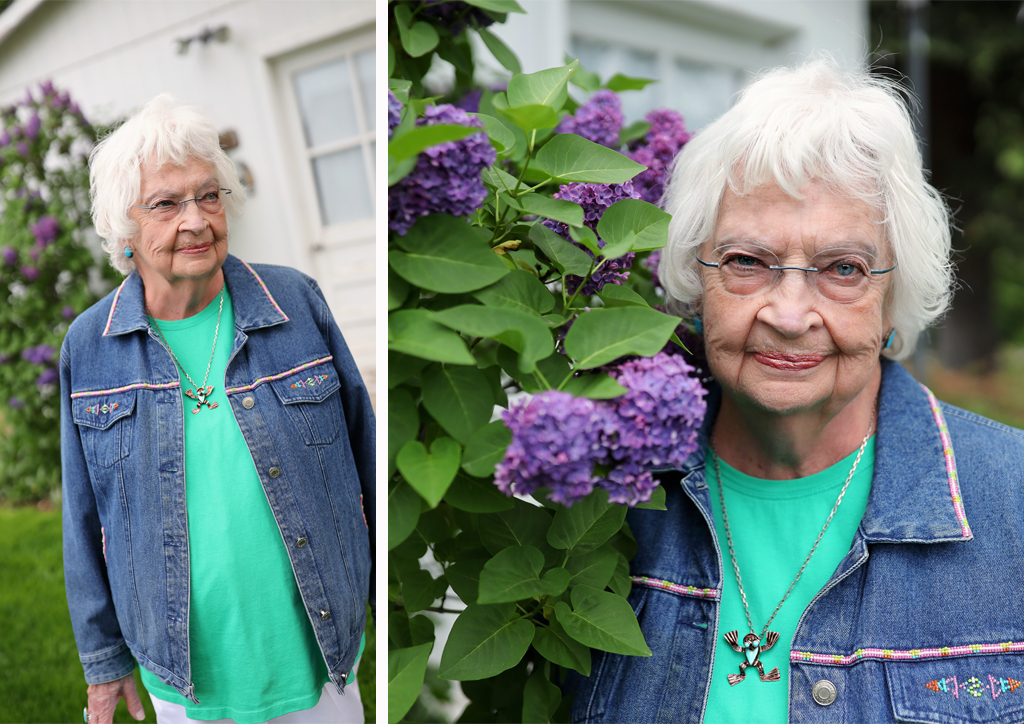 Happy Mother's Day to all you incredible mama's out there. The influence of MY MOTHER is really beyond words. It's so hard to describe the way one person has impacted me in such a way that it's shaped my whole life! I wonder all the time if I will have that same impact on my children and grandchildren as my mother has had on me.
I spent most of last week with her. I hadn't ever spent as many days with her as this last trip, and it was really nice. We had a lot of good chats about many things. Her example and teaching is always there…. in every conversation. My favorite day was the day we took this picture. Afterwards we went out in to her yard, and cut some lilacs and daisies to take to my daddy's grave. We arranged them carefully in a vase and drove them over to the cemetery. The day was absolutely perfect.
Afterwards we sat on one of the benches there and talked about some spiritual things…. our beliefs of the life hereafter, forgiveness, and such. She's so faithful and strong and valiant! I LOVE her for that! The influence of my mother impacts my life daily. I will always remember sitting there on that bench with her that day. It couldn't have been a sweeter moment.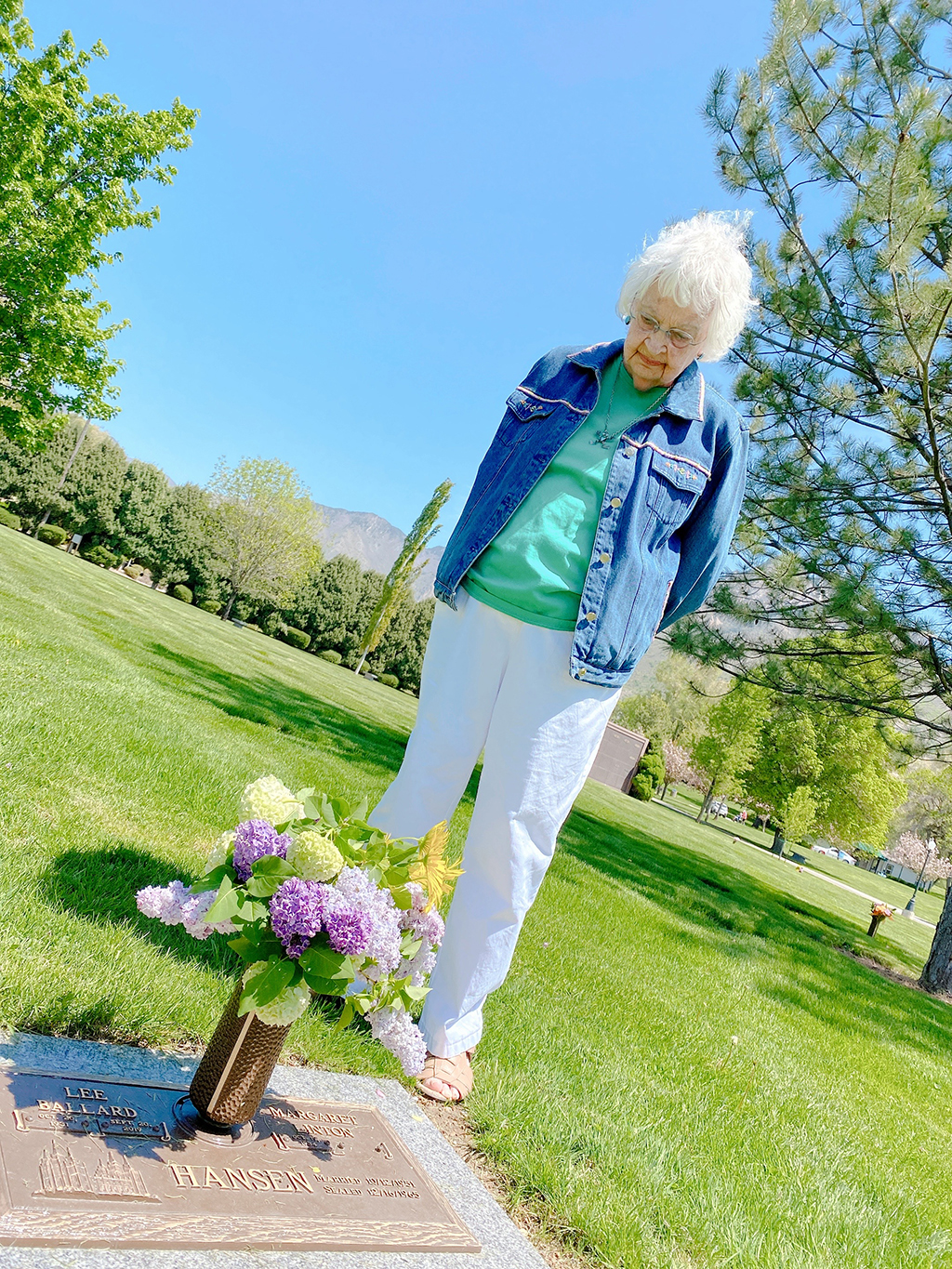 My mom has said many times since my daddy's passing, that she isn't sad. She's at peace. She thinks about my dad often and even talks to him out loud. I know he's there with her…. especially this Mother's Day. Together they brought ten children in to this world and raised them under the roof she still lives under today. It's a blessing to us all to know that she is HAPPY and PEACEFUL!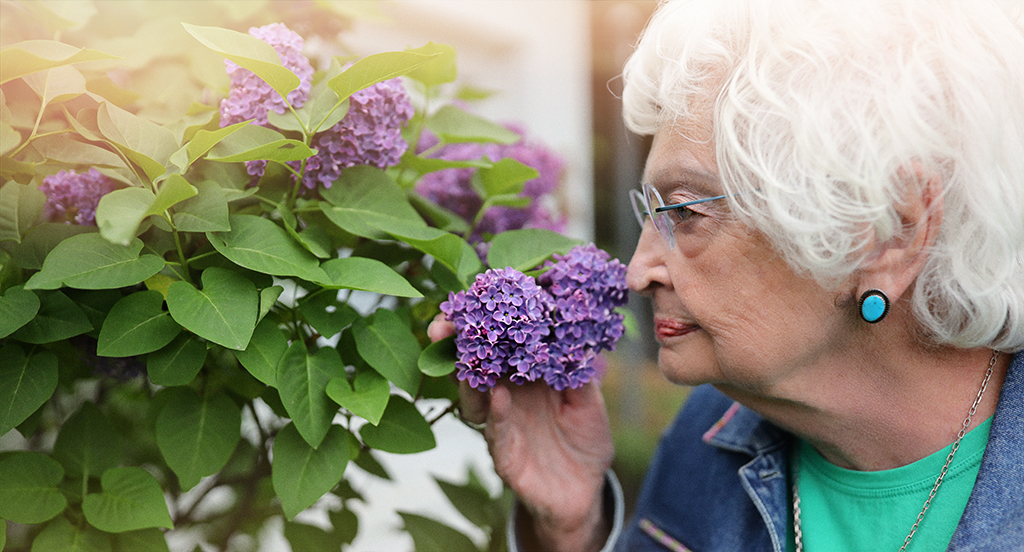 I was talking to her one day about the lessons I learned from her and my dad. I've always said that my dad taught me to WORK HARD, but my mom has taught me those same lessons. My dad worked outside the home and my mom worked inside the home. It was immaculate. She cleaned our bathrooms EVERY SINGLE DAY but Sunday. She vacuumed every day, washed the windows every week, ironed our clothes, changed the bed sheets on every bed every week, she cooked for us. In fact we were raised on homemade bread! It's incredible to me, the amount of labor she put in to each day!
She never worked outside our home. It was always a comfort to know that she would be there for us every day after school. I have memories of her canning fruit for our food storage. I have memories of her sewing my clothes…. even once make me the cutest witch costume for Halloween. I think she even finished up the orange yarn hair on the hat, while in the hospital having her 5th child. She was a dedicated church lady, holding important leadership callings, all while being a mother to a large family!
But now as I look back on her influence of being a homemaker and loving her God and family, I'm forever grateful. Because not only did she teach me well then, but SHE CONTINUES TO TEACH. She teaches my children and my grandchildren. She teaches ME. She leads by her example! At 85 years young, she is capable and content. The calming influence she has over her posterity is amazing!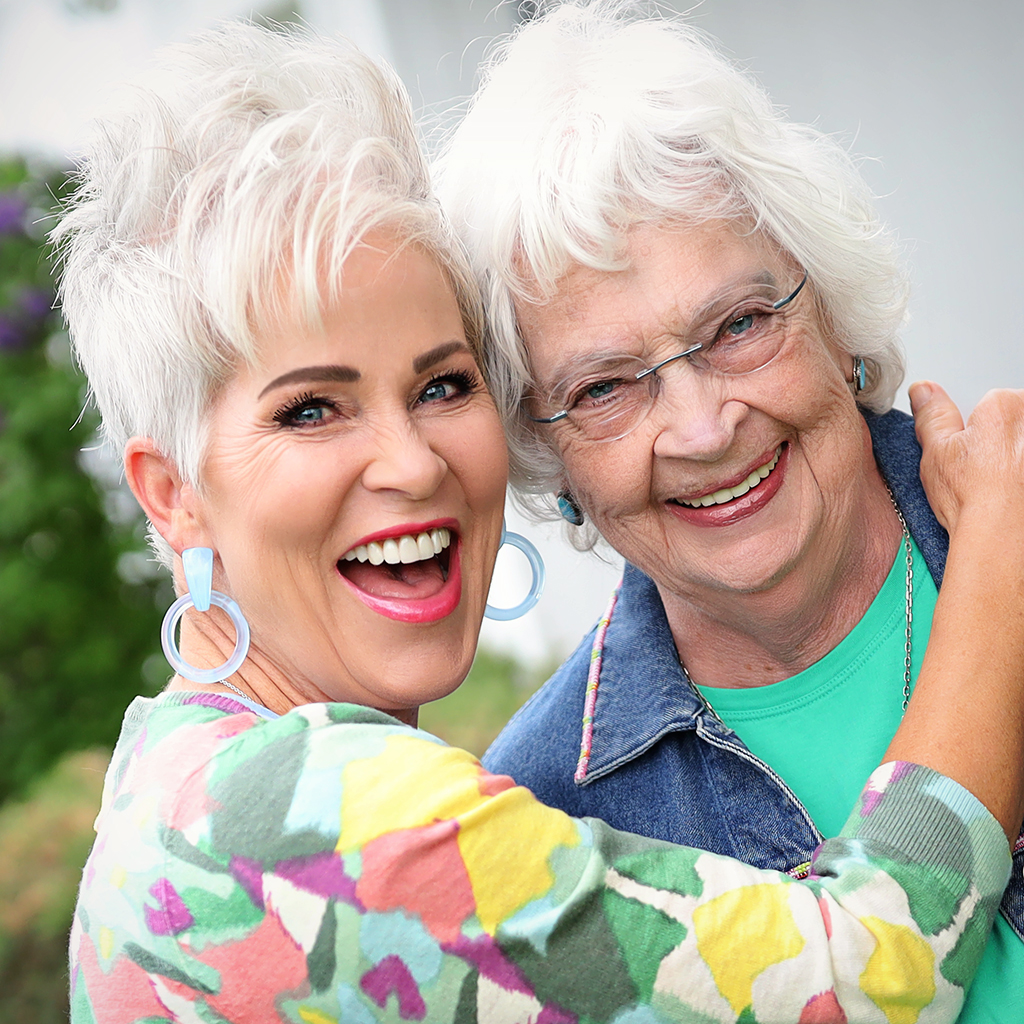 I LOVE YOU SWEET MAMA! Just like you said in a text…… "I know you will always be there for me as I will for you." You take care and ENJOY your day and know that YOU ARE LOVED BY SO SO MANY! The influence of a MOTHER is truly one of life's GREATEST GIFTS!
Shauna XO