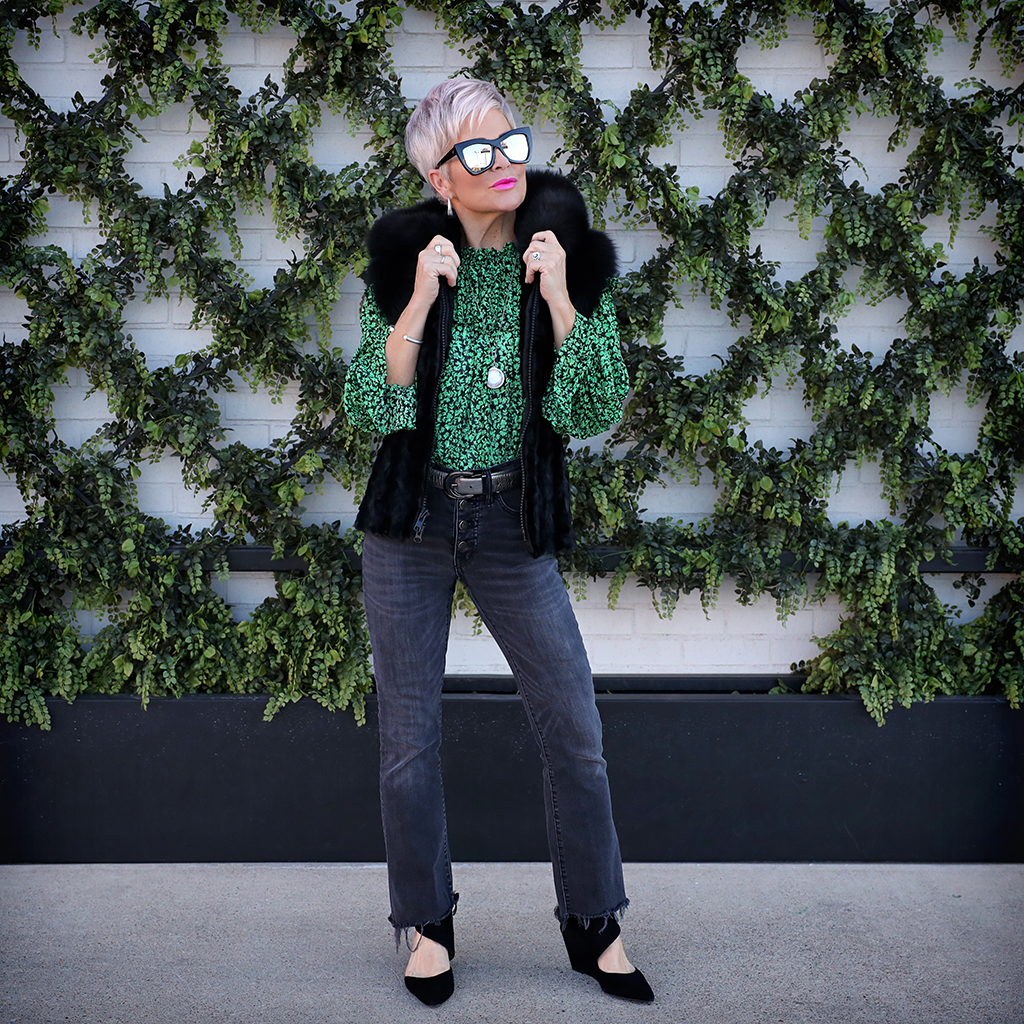 March is the month to transition to spring style. It's another thing I LOVE about March! It's actually my second favorite month (can you guess what my favorite is?) for a couple of reasons! First….. this is the month of my birthday! I will turn SIXTY-ONE in just a couple of weeks! It's also the month of the FIRST DAY OF SPRING! By now everyone is SO READY for warmer temps and more color!
And did you know that March 1st is PEANUT BUTTER LOVERS DAY? That's surely another good thing about March. I eat it several times a week with green apples! One of my favorite breakfasts! Here are some other FUN and unusual things going on in March.
But even more fun than that, is the FASHION! It can be a challenging time to dress so that you stay warm or not! Spring can be that way, warm one minute and freezing the next! I always think of it as a mix of winter and spring. Spring shoes with a wintery dress. Or a winter sweater with a lighter weight spring pant. I also think of LAYERS and COLOR!
Spring for me is one of the most fun times to shop. March is the month when we can really look forward to new and happy fashion! I found this cute green frilly top at TARGET that inspired my look above. I love tops like this because they are perfect for layering up with jackets and sweaters. This one is such a great green and I love the small vintage print…… very spring-like.
I wanted to link up some great transitional outfits here to get you thinking about how can slowly go from winter to spring like a pro! Remember to think about LAYERS and COLOR and about a good mix of WINTER and SPRING!
Bring white jeans in to the equation with some tall boots~

This is the perfect way to bring your white jeans in to the equation. By tucking them in to your boots you will avoid the mud splashes all while the boots make it warm and toasty. The long cardigan is a basic and works as a jacket!
Sneakers say SPRINGTIME ready~

White sneakers will definitely look springlike. Wear them with a cute sweater dress with an oversized denim jacket and a colorful beanie. This is my FAVORITE transition to spring look! This dress is ON SALE too! Love this one!
A floral topper is a genius idea to move in to spring~

This floral topper is ADORABLE….. in fact it's so adorable you're going to see it ON ME very soon! I love the idea of a graphic sweatshirt underneath and the LIGHT wash denim! Wear your favorite black sneakers and this look will have you looking very SPRINGLIKE but still warm!
This month of March, is the month to transition to spring style. If you remember layers, color, and a mix of winter and spring…. I think you'll get the transitioning of seasons down in style! What are your ideas?
Shauna XO
P.S. I've been meaning to post the link to my POSHMARK account where I sell my barely worn clothing! Check it out for some KILLER DEALS!