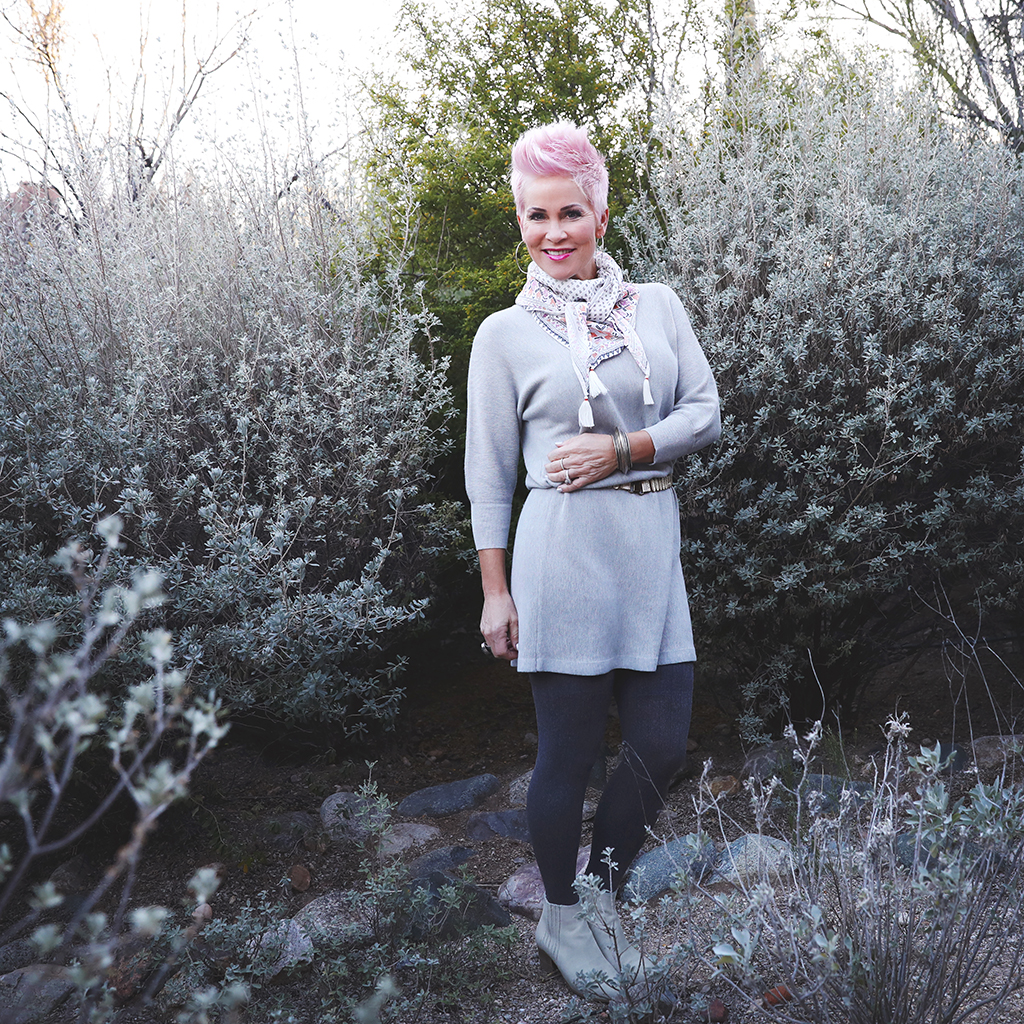 You should know by now, how much I LOVE Lilla P! I've had such a pleasure working with this brand! Pauline, the owner, is the sweetest lady! She is celebrating 20 years since Lilla P was born! CONGRATULATIONS Pauline!!!!!
There's a lot to love about Lilla P, but the best thing is the fabrics that they use for their clothing. They are always the best, softest, and most beautiful! They have simple and basic and classic styles, with some fun spunk thrown in! I can't wait for you all to see the AMAZING BAGS coming soon!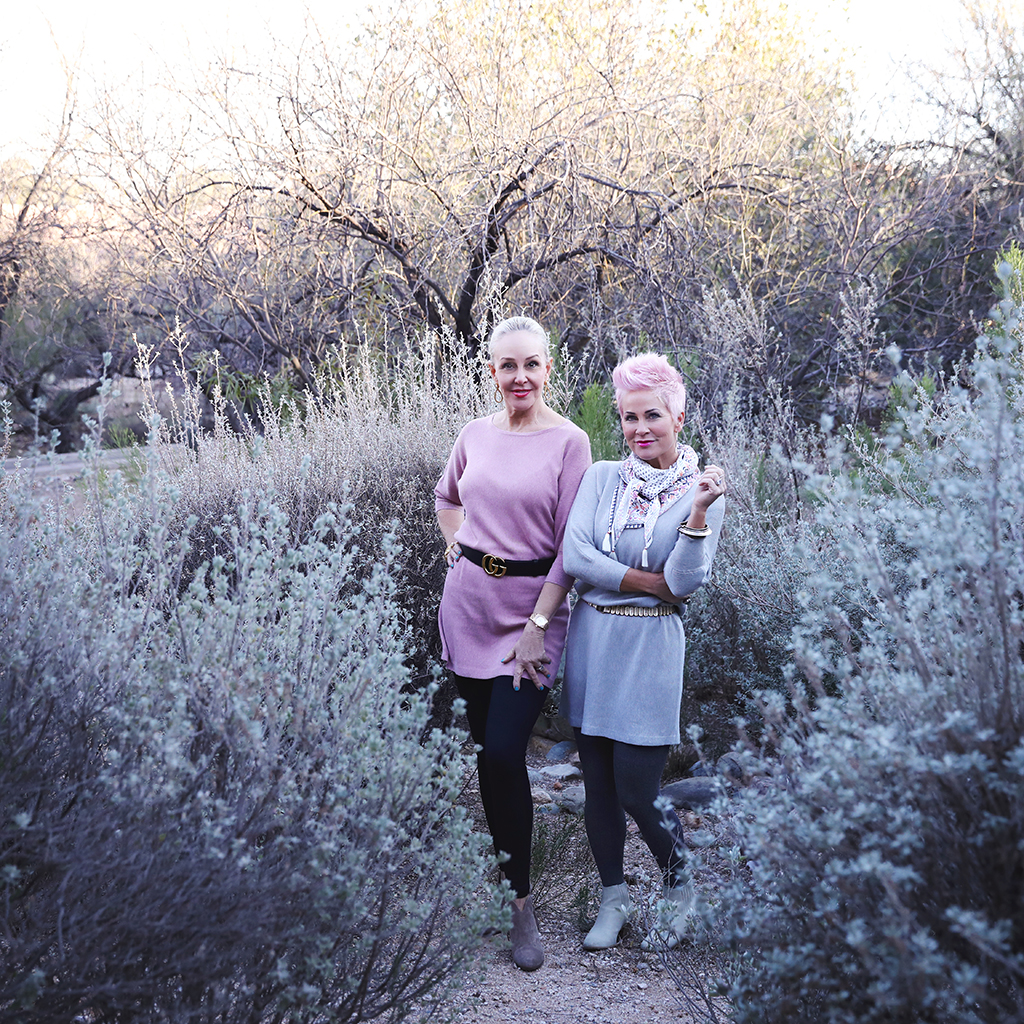 This dress is maybe my favorite from Lilla P!!! It's not only so comfortable, but extremely versatile!!! Wear it in the cold weather with boots and tights and a jacket, or summertime with sandals or sneakers! I traveled with Sheree from SheSheShow, to Canyon Ranch in Tucson, Arizona last weekend. She wore the Tearose colored version. There are so many options when it comes to accessorizing. Wear it neutral or with bright colors, either way so cute! And the sweatshirt/shirt is so cute with the top stitching and pockets! You can dress this up with some bright colored pants and some heels, or with the most distressed jeans in your closet! LOVE both of these!!!! The dress comes in three different colors, and the top comes in this gray and white.
I really did enjoy my Lilla P clothes while I was at Canyon Ranch! They were perfect because they were both neutral and so easy to wear many different ways! You could even wear the top over a swimsuit with a sarong.
And Lilla P has an offer right now for just two more days, through February, so you can celebrate with them!!! Get 20% off sitewide with the code HAPPY20. I know you'll LOVE this brand as much as I do!!!!! Hurry….don't miss out!
http://

Shauna…..XO