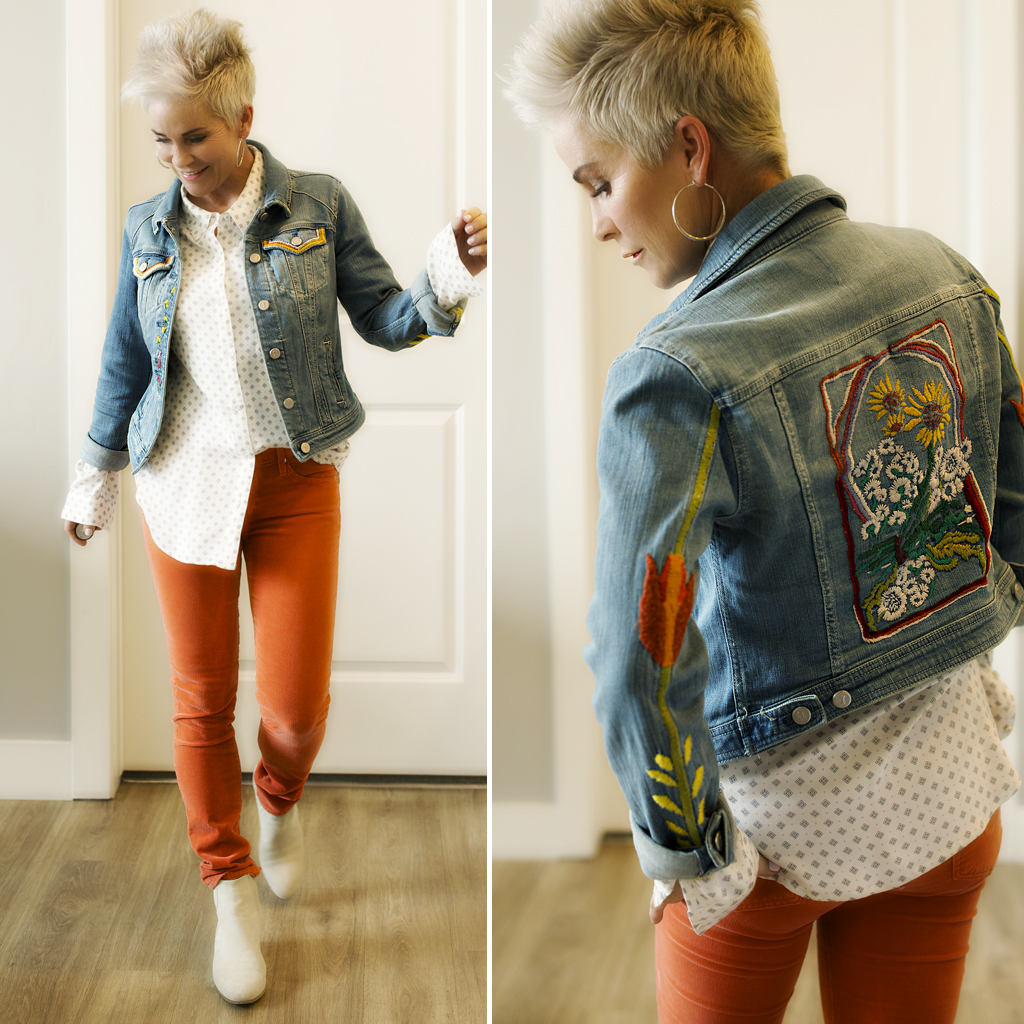 OH! The detail in this little jean jacket is just SO FINE!!!
Here is the link.
My sister asked me the other day how many jean jackets I had.
I counted two, but she knew of more! How could I forget even one???
Can you have too many?
I say NO!!!!!! You will ALWAYS wear them, and with ANY-THING!
I like to wear mine as a top, not just a jacket.
I like to wear mine dressed up, and dressed down.
I like them at the beach, and layered underneath a heavy coat.
I like to wear them with jeans for a denim on denim look.
And this….with all this fabulous embroidery?
I loved it best with these colorful cords and white Vince booties.
I think this is the perfect look to transition in to spring!
Here is one at a better price point from Target.
HAPPY WEEKEND FRIENDS!
xo