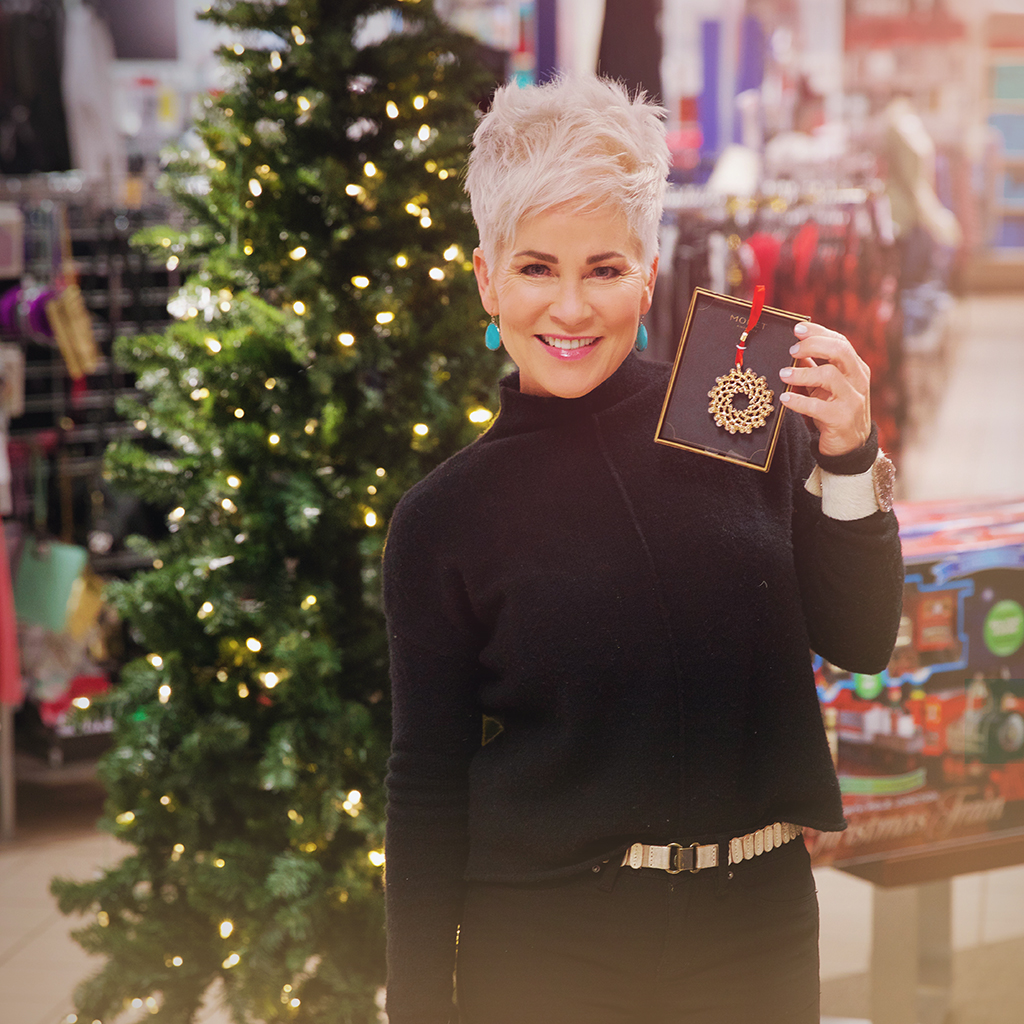 JC Penney shopping trips hold a sweet memory for me. My mother sewed most of my clothes growing up. I LOVED that she made them, and that I could choose the fabrics, patterns, and buttons! It was such fun! But I also wished when I was little, that I could have store bought clothes as well. That just didn't happen very much for me, because I was raised in a large family, and we definitely lived on a budget. But….when I did get the chance to get something "store bought", our first stop was JC Penney. It was so exciting walking through all of the different departments and especially the clothing and shoe departments!
When I was asked to participate in a campaign for JCPenney, it immediately brought back so many of those fond memories with family! I was thrilled to be on board, and to be able to go shopping again in their stores. I hadn't been inside of a JC Penney forever! It brought back so many memories! The selection of goods was more than I can remember! They even have a Sephora shop within some of their stores. While I was there, I was able to shop for my grandson, two of my granddaughters, my dad, my mom, and a treat for myself! Talk about one-stop-shopping!!!! Yes it was and SO convenient! This time of year gets so incredibly busy, and so to be able to go in to one store and shop your entire Christmas list, FEELS SO GOOD! And not only that, but the price point is very much within reach!
My shopping included a unicorn robe, legos, men's ties, women's jammies, and a little something for myself! I was pleasantly surprised with their selection of women's jammies. I had been everywhere a couple of weeks ago, and pretty much everything was gone!!
So BAM…..I'm done! I had the best time shopping at JC Penney!
Shauna XO