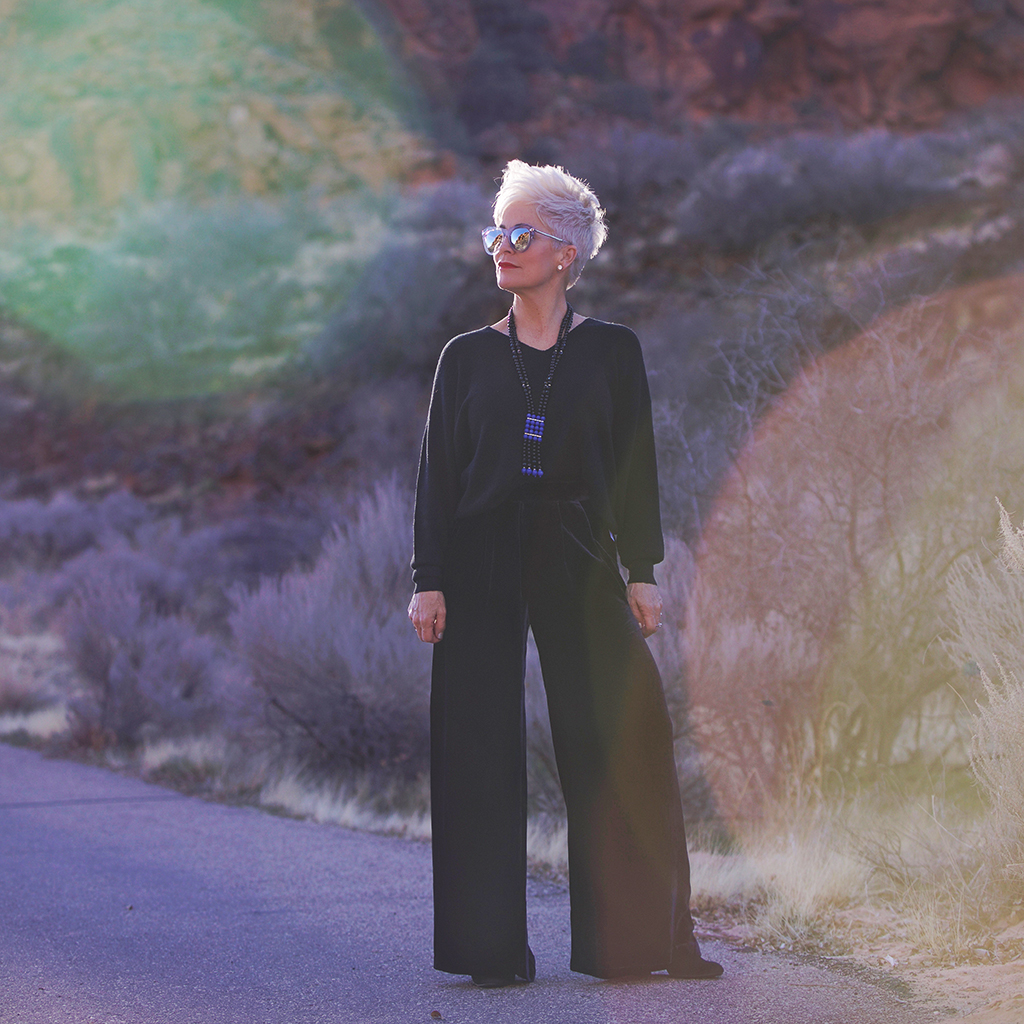 How do you make space during the holiday season? EILEEN FISHER will help you do so with their effortless but elegant styles. The holidays are most definitely the time when we should be focusing on our families. But doing that with the rush and sometimes panic that they sometimes bring, can be really hard! But let me just say that wondering what to wear doesn't need to be one of your stresses! Having things in your wardrobe that can quickly be made in to a beautiful outfit is key! And EILEEN FISHER clothing does just that. I've loved this brand for years….such great quality too! 
What do you do to MAKE SPACE during the holidays? I feel like most of the time in my life, I'm frantically trying to get done just what needs to be done at the moment! But probably the biggest thing I do to make space…..is to NOT DO ANY COOKING! I know that sounds crazy this time of year to most of you, but I'm not a cook and don't enjoy it, and so let others take care of that part for me! Another thing I've done, is to SIMPLIFY my Christmas gift giving list. I'm only buying for my immediate family, and being careful to not overdo it! This has helped tremendously! And when I go out for errands, I make sure my path makes sense and no backtracking, and I try to get them all done while out only once! I'd love to hear what you do!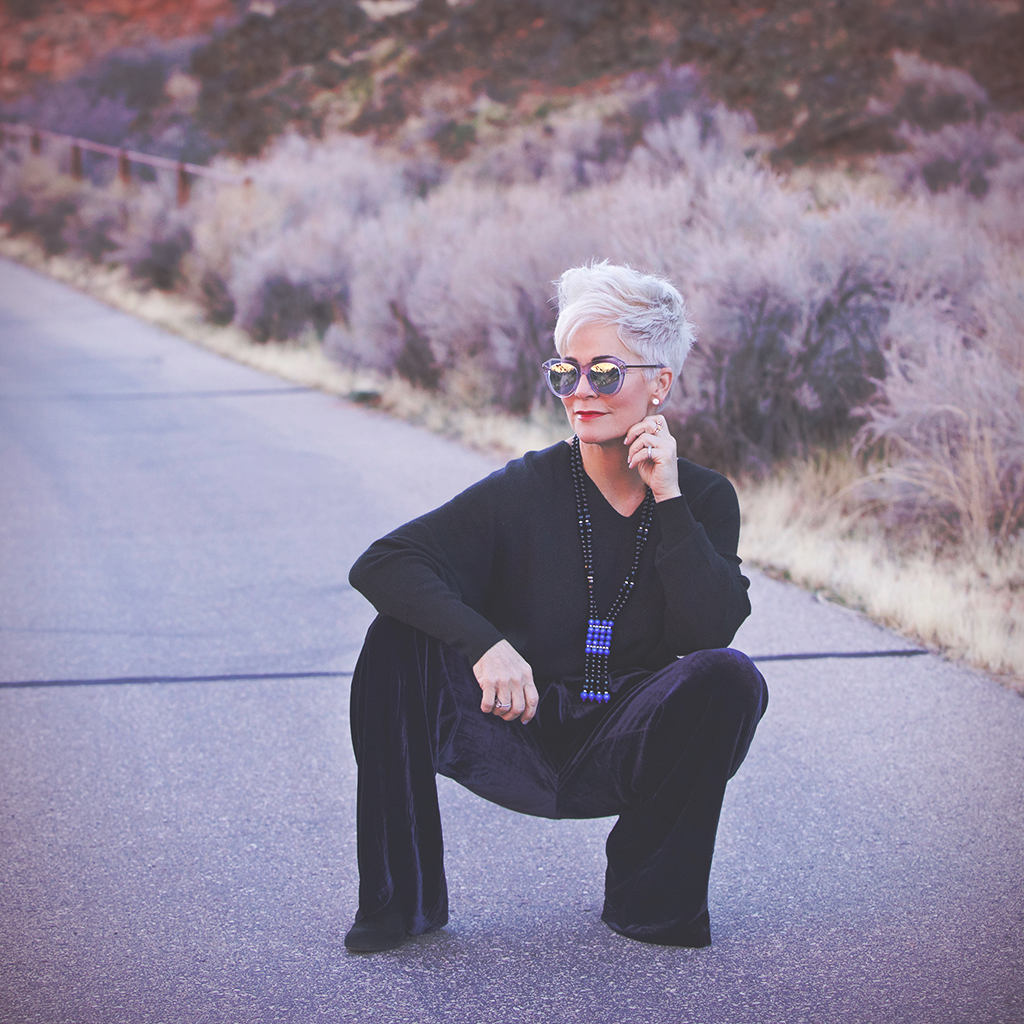 Here I'm wearing EILEEN FISHER'S velvet wide leg pants. They come in black and midnight blue. They are incredibly comfy and simple, but look so pretty too. Wear them with a tee and some cute flats (even sneakers) for a laidback look! SO CUTE! The sweater I'm IN LOVE with! I wear this EVERYWHERE and with ANYTHING! It's right here, and again, the fabric is so luxurious! My necklace was a gift from the beautiful Veronica of Vintage Meet Modern!

You can shop EILEEN FISHER Holiday Styles right here. They'll never go out of style and the quality is superb! I LOVE her velvet pieces! Nothing says holidays like velvet. Remember New Years celebrations…..her line would be perfect! You'll always be comfortable and look gorgeous! 
SOME OF MY FAVORITE PIECES ARE HERE…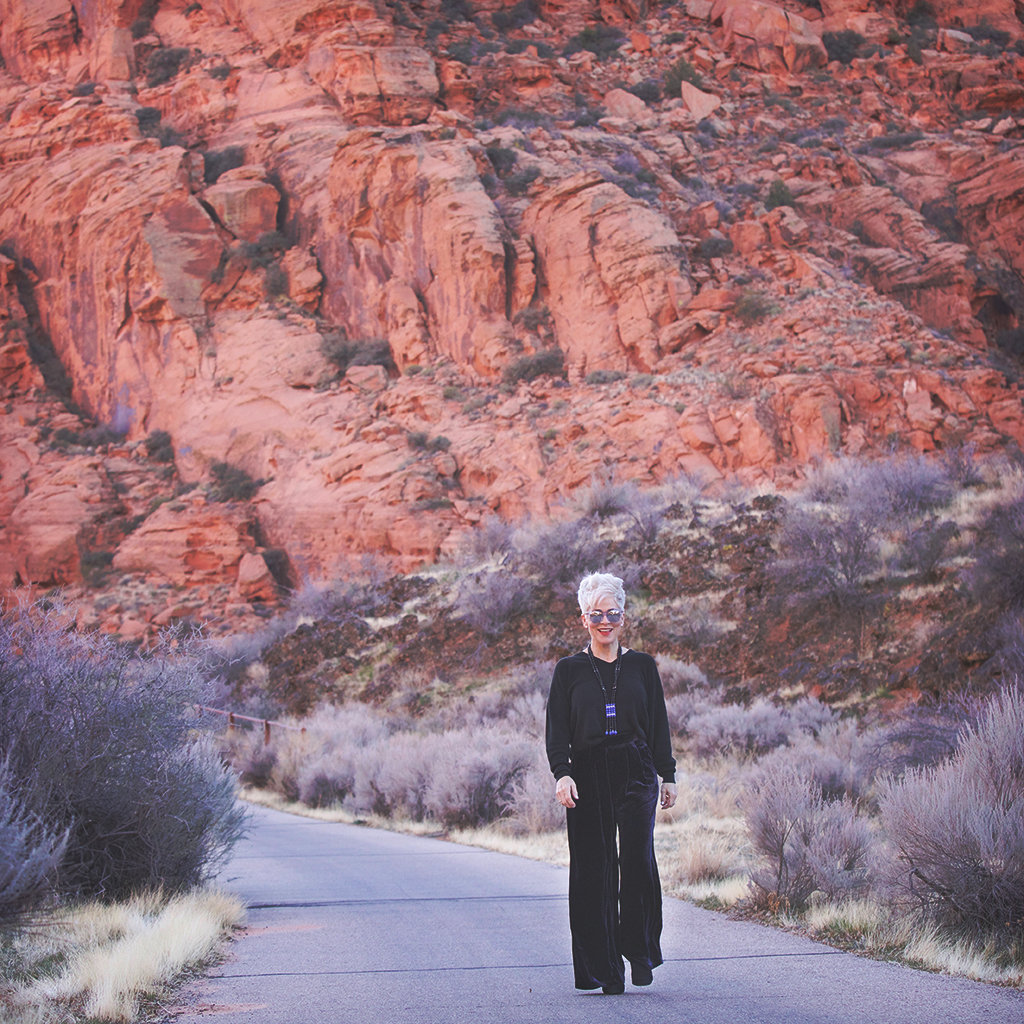 Shauna XO