Are you a JAMMIES girl like I am? It's just as important to me to look good in my jammies as it is in my normal everyday clothes! That might be because I'm still considered a newlywed! Honestly though, they have always been a thing for me. I think that COVID made us more aware of how our jammies could act as all day loungewear. Would you agree?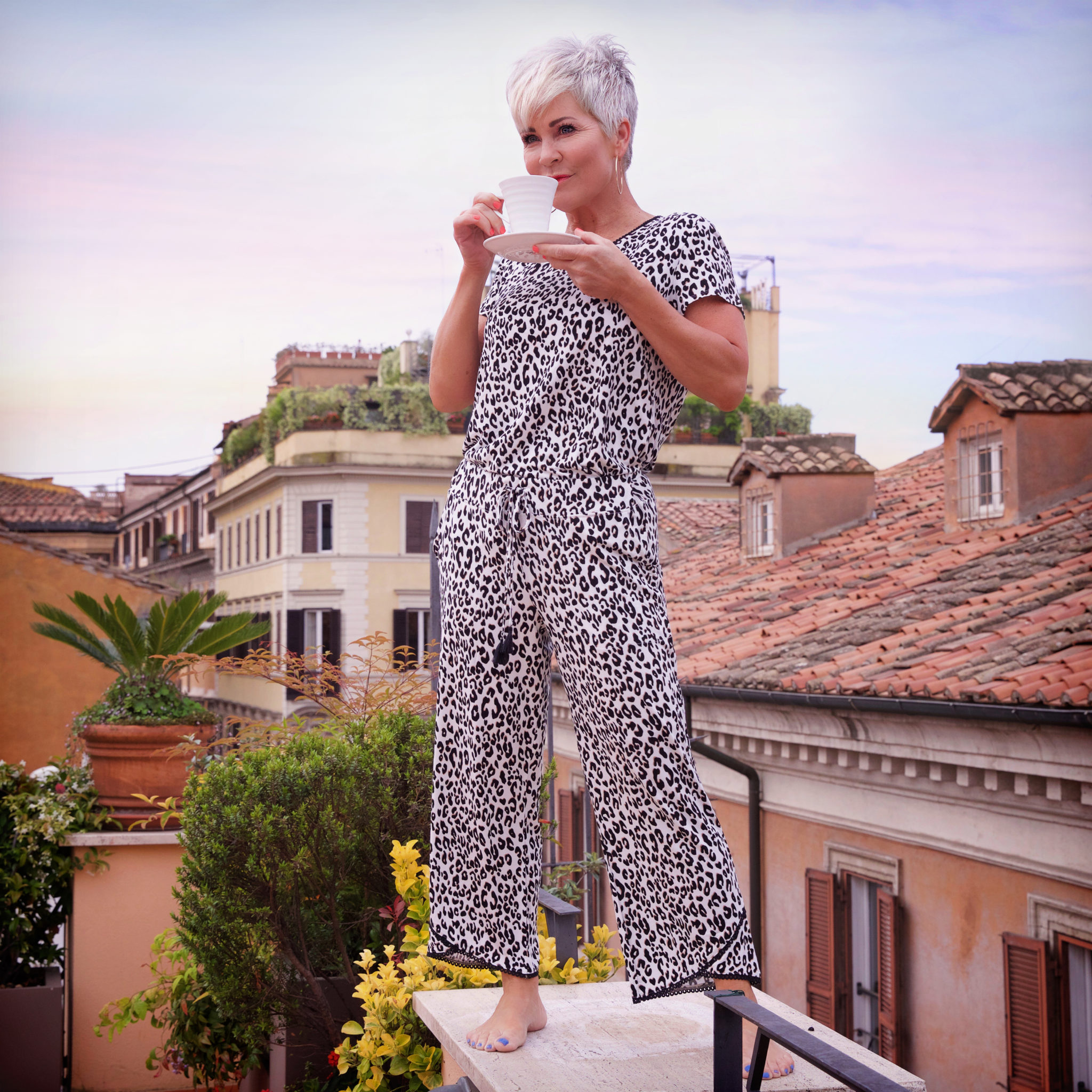 Once while in Italy, I had taken with me the cutest leopard jammie set from Soma Intimates, and actually wore it out and about. It totally looked like a jumpsuit! I've always found a way to wear my jammies for normal day fun! The picture below was in Hawaii at Thanksgiving. If you can believe it, I didn't bring enough casual clothes! Ha, imagine that! These were brand new and so I wore them to the beach and actually several places while I was there. They are adorable, and again nobody knew they were actually jammies.

MY FAVORITE JAMMIE BRAND IS…
My very favorite brand to buy jammies is SOMA INTIMATES. I've worn them for years, and they are the ones that last the longest, launder the best, and their styles keep getting better and better. I can't think of anyone who doesn't LOVE getting a new fresh pair. My jammie drawer is exploding, and I quite like it that way. I seriously change out of my clothes as soon as I get home at night and get in to my jammies! When I say jammies all day everyday, I sort of mean it. If I'm not going out during the day, I will frequently wear them ALL DAY!

This jammie print pictured above is one of Soma's newest. Isn't it CUTE and COLORFUL? I wore these the other day ALL DAY with a cute oversized pullover sweater over the top. We had family over and everything, and I was as comfy and cozy as ever. You can find SOMA'S NEWEST ARRIVALS HERE. They always deliver and their quality is like NO OTHER!
MORE JAMMIE'S TO WEAR ALL DAY EVERYDAY!

Friends…. enjoy these last few days before the big holiday. They are my favorite days! There's a quote I posted on MY INSTAGRAM tonight that says this…
"One of the glorious messes in the world is the mess created in the living room on Christmas Day. Don't clean it up too quickly." ~Andy Rooney
Shauna XO