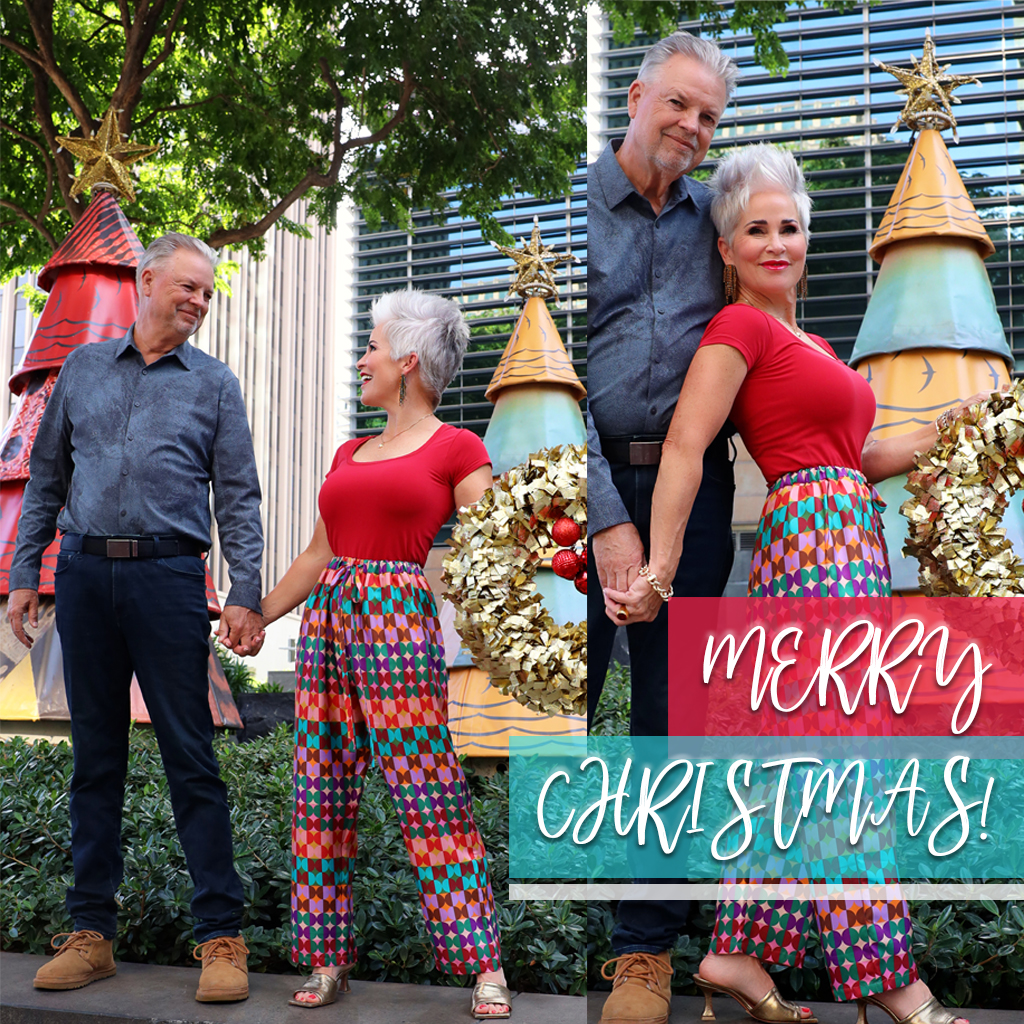 My dear friends…..
CHRISTMAS BLESSINGS TO ALL! As we are nearing the end of 2022, it's a great time to reflect back. What a year it has been. Looking back there are definitely highs and lows. But hopefully we can all look at the lows as growing points, times of refining and perhaps a bit more polished.
I've always been blessed to have a way of seeing things in a positive light. These passed months I've been reminded of how I still need to improve. I've got a close friend of mine who is dealing with a lot right now. She always has a smile on her face and always ready to lift up someone else. She has shown me who is really in charge….. not us, it's HIM. I've seen that in my life many times, but looking at things through my friend's eyes has made me realize even more, how good our GOD is!
THE SPECIFICS OF CHRISTMAS
I'm grateful for the Christmas season we have to specifically reflect MORE ON HIM. He has watched over and guided me more than I realize. I'm grateful for the way this season helps me reflect MORE ON MY FAMILIY and my relationships with them. They can be so challenging and heartbreaking, even confusing and complicated at times. But I believe that no matter what, we don't EVER STOP PRAYING for them. Everyday my prayer is that I will be more sensitive, more aware of how to do better, more able to see their needs, and be ready to serve them when I can.
I love the music this time of year. It's SO JOYOUS! Music can change my mood in a heartbeat! I start listening to Christmas music before Thanksgiving and don't stop until well after the New Year. It brings back so many memories from my childhood. Winter Wonderland reminds me of Christmas in the 4th grade! Oh Holy Night has such a special message and is my very favorite!
As I think back to a Christmas I remember the most, it was when I was a little girl. I always got a babydoll and would take care of it like a real baby. One Christmas in particular, we had gone to a Christmas party at the church. I couldn't wait to get home that night to change my baby in to her jammies and tuck her in to bed. Those childhood memories are SO IMPACTFUL. Take the time to make them with your families!
MY FAVORITE PART OF MY CHRISTMAS
My favorite part of the Christmas season is the weekend I spend with all my grandchildren. We are on our 2nd year of our new tradition of staying the weekend in the fanciest hotel and doing the funnest things. This has been pure JOY for me! We go early and decorate the hotel room suites with a Christmas tree and lights, loads of treats, gifts and of course the stockings. We go iceskating, go see the Christmas lights and get hot chocolate. We take the city TRAX train to the movies. Then to top it all off, we have our Christmas story, open gifts and sing Christmas carols. It's GLORIOUS….. it's so INCREDIBLY SPECIAL to spend the whole weekend with them. I LOVE them so much!
These are the moments that are all CHRISTMAS to me! I'm so grateful. Thank you to each of you for your LOVE and SUPPORT. You mean so much to me and I don't take any of you for granted. Thank you, THANK YOU!
MERRY CHRISTMAS AND A HAPPY NEW YEAR….. CHRISTMAS BLESSINGS TO ALL!
Shauna XO
Follow me on INSTAGRAM HERE for the latest!