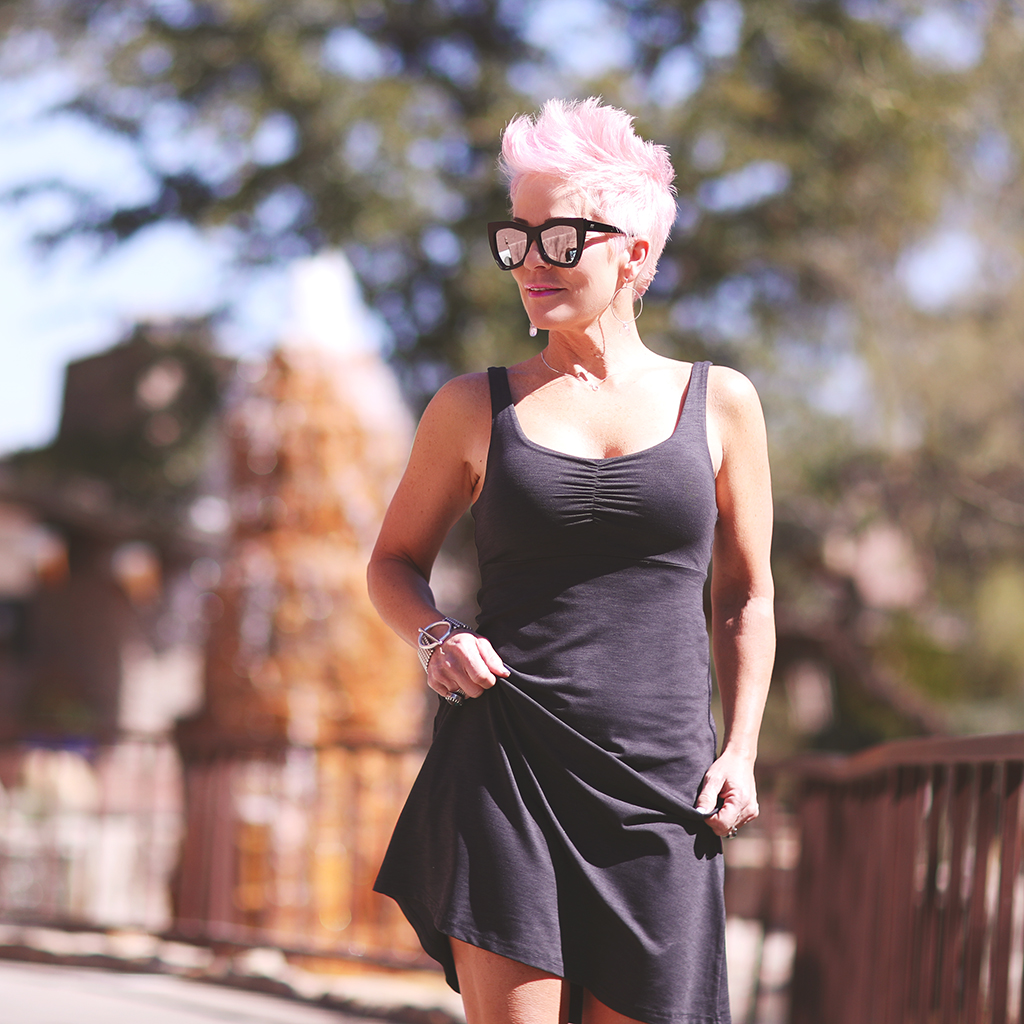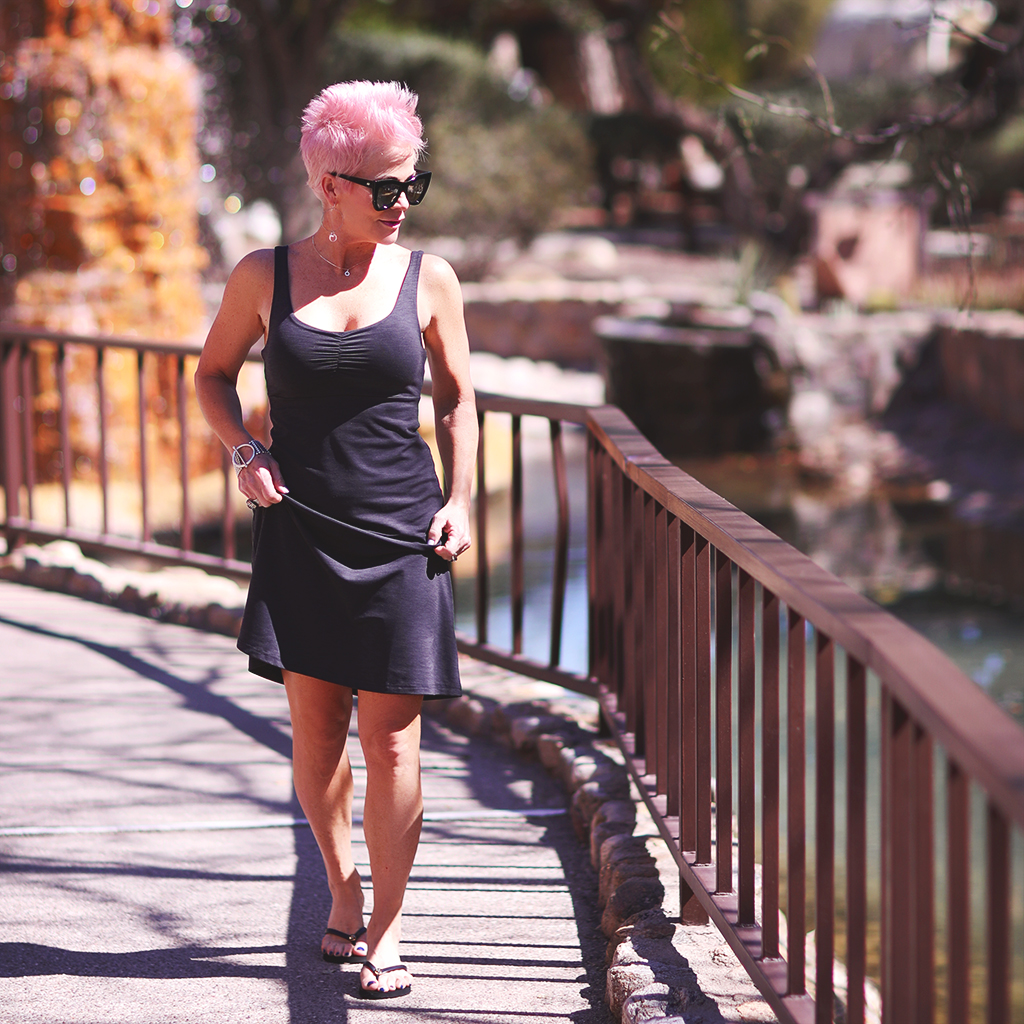 In mine and SheShe's preparation for our trip to Canyon Ranch, we  were able to get together with an amazing company, KUHL. Little did I know that they were based out of Salt Lake City, my home! They have such great clothing for the outdoors and adventurous lifestyle. It was the perfect type of clothing to take on a spa vacation!!!! If you lead a busy life and like to be comfortable, KUHL could work very nicely for you too!
First this black dress…I chose to wear it poolside. It has a built-in bra and I love that the length isn't too short. If you wear sleeveless you could even wear it with some cute heels, maybe to a casual dinner. But for me it was perfect hanging out by the pool and feeling a bit more covered up than a swimsuit! It would also be the great choice to take on a cruise. So versatile!!!
Next was this fabulous red jacket! It's lightweight and waterproof. This is such a great jacket to wear pretty much anywhere….golfing, out boating, bike riding, out for a walk, hiking, or even out running errands! It's such a fun shade of red!!!!!!! It's a fabulous all-around jacket that I'm sure I'll be using for years! Isn't it cute with my white jeans and sneakers?!!
And lastly let me tell you about these pants and this top! Me and SheShe chose the same pants, and top in different colors! The top is lightweight and airy, and the perfect little tee to coverup in! The fabric is so incredibly soft, and the hood is adorable! The pants are really comfortable! They have a pull-on styling and have just the right amount of stretch! These will be PERFECT for traveling through the airport, for any kind of an "athleisure" look, and definitely for an ACTIVE day. You can wear these any season, even through the cold weather with a warm sweater! LOVE these!!!!!!!
THANK YOU KUHL, for outfitting us so perfectly for our stay at Canyon Ranch! We sure felt at ease hanging out in our Kuhl clothing!!!!! Check them out…you won't be sorry!
Dress  |  Jacket  |  Similar Top  |  Pants
Shauna…XO