I had the time of my life at CANYON RANCH in Tucson, Arizona a week ago! It was so much fun spending three nights and four days with my bestie SheShe (aka Sheree) from the She She Show. Our energy and chemistry together is unmatched, and we had way too much fun together! SheShe is from Houston, so we both flew in to Las Vegas and boarded a flight together to Tucson. When I got to Vegas she wasn't there yet because her flight from Texas had been delayed. As I was in the jetway getting ready to board (and I was one of the last ones) she came FLYING FRANTICALLY to the gate and said to the gate agent, "I'm so glad you didn't shut the doors! Thank you, thank you", as she gave him a big hug! It was hilarious, and I only wished I had taped that for my Instagram Stories!!!!
When we got to the airport, we had a driver from the ranch there to pick us up and help us with our luggage. It was such a nice service that they provided, because let's face it…..handling our luggage can be one of the most stressful things about traveling! Our room was so nice and spacious for the two of us. There were two vanities, one for each of us! There were plenty of fluffy white towels and the beds were so cozy!!!!!!! I LOVED our accomodations!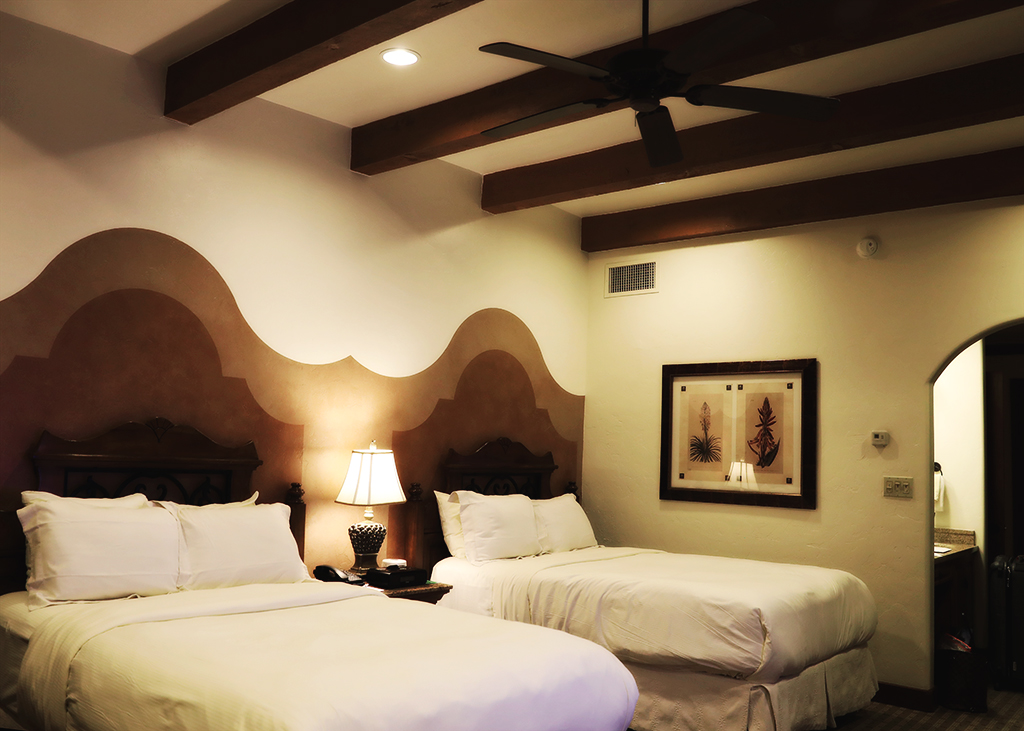 So I don't even know where to begin. I guess first is the incredible beauty of the desert! I'm telling you, I could move back to Arizona in a heartbeat! I love everything about it, and Canyon Ranch was full of it! So immaculately taken care of! The desert plants against the adobe architecture was just stunning! It was such a gorgeous backdrop for the many pictures we took! Which leads me to the collaborations we did! First was Chicos. They were SO GOOD to let us show off some of their new spring styles! I'll be posting more in the coming weeks! We also did a really fun post with Soma Intimates….pictured below in the cutest P.J.'s ever! And I have to say, so COMFY too! We also had the privilege of collaborating with Lilla P. Her clothes paired beautifully against the desert colors! And Lilla P clothes are such smart ones to pack in your bag, as they are so versatile! We also collaborated with Kuhl which is a Salt Lake based company. I just learned that! They carry great outdoor clothing for the very active lifestyle! These brands got us through the weekend IN STYLE! THANK YOU to all!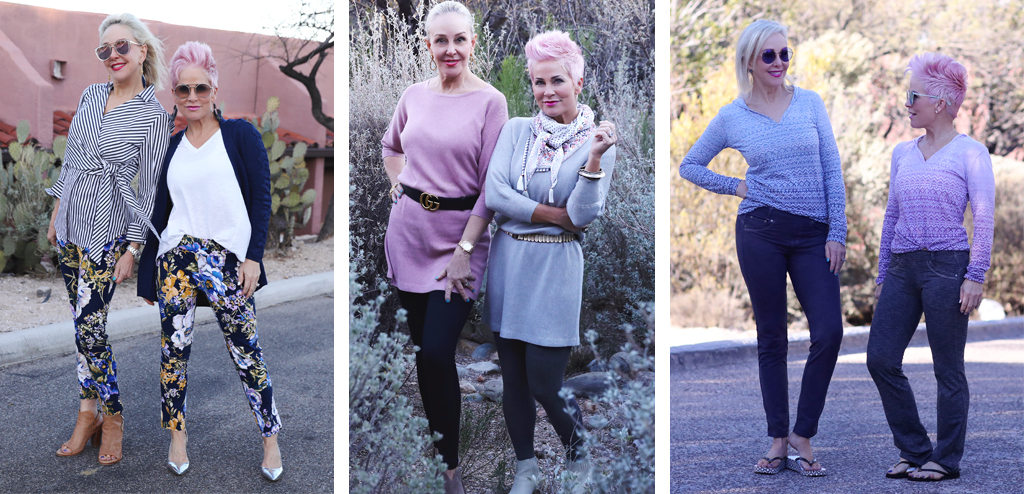 Now……on to the ACTIVITIES we participated in!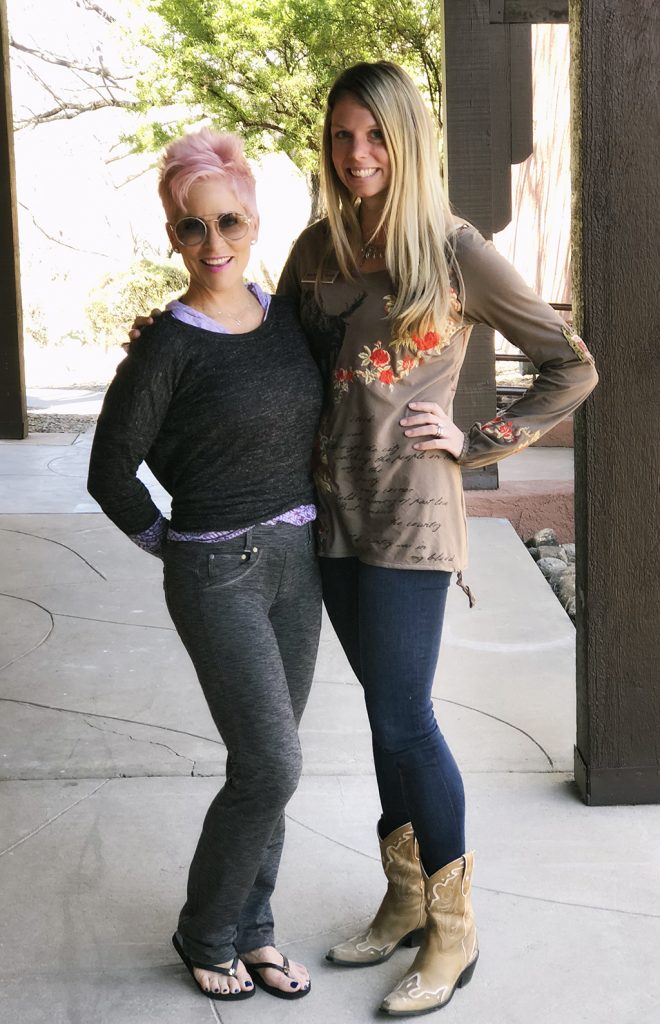 First we both had a nutrition-like evaluation. We each sat in on each others, so we could learn all we could. Mine was mostly on my diet. Was it good, bad, off-balance? I was very pleasantly surprised that mine wasn't too bad. The nutritionist suggested a few things I could do differently that could enhance what I was already doing. We talked a lot about sugar, I definitely feel I have too much. But her take was that if I can eat it in moderation, and maybe NOT every day, then it wasn't such a bad thing. I wasn't having enough for her to be worried about. Whew! I'm now adding in more yogurt, striving for more veggies, eating a more healthy version of peanut butter, and drinking more water! Next we had a massage…..and this was PURE HEAVEN! The spa alone at Canyon Ranch is worth visiting! The pools, the services, the ambiance was awesome!! We only wished that we could have spent more time there! And lastly we had an exercise/fitness evaluation. We each had our own appointment separately. In mine we went over my fitness routine. One thing I learned, well actually I validated a thought I had had for years! And that was this…..if you exercise on ANY given machine, or even running outside, and your heartrate is the same for the same duration, ARE YOU BURNING THE SAME AMOUNT OF CALORIES? I have ALWAYS thought yes of course you are. But through the years I've asked trainers this question and they have for the most part told me no, you aren't. It never made sense to me. One morning while I was in the gym, I asked one of the trainers at Canyon Ranch. He said YES YOU ARE! So just a little FYI for you! Anyway back to my fitness routine, I learned that I'm pretty much ok here too. I do have a tendency to do too much cardio, and so I was advised to drop some cardio and substitute a couple classes of yoga. This week I finally got to my two classes! Yay!! The programs and advisors/counselors were so well qualified to coach anyone through their issues! I loved their advice and encouragement!
AND THEN THERE WAS THE FOOD….
 Now you know I'm not that much in to food. Of course I like to eat, but I sort of eat the same things and don't vary too much! Going out for expensive food isn't my most favorite thing I do. I can easily take it or leave it. But this food was DIVINE!!!! So many veggies and whole grains, lots of fruit and fish, and loads of variety! I LOVED it, and thought to myself, "I wonder how I could eat like this when I get home?" Of course I could prepare it, but you see I hate everything about the kitchen too! I would have loved to have taken one of their cooks home with me! And another thing about Canyon Ranch, is ALL the food is included! You can eat as much as you'd like. And if you get hungry for a little snack, you can go get yourself a healthy snack ANY TIME! There were veggies, hummus, crackers, cheese, granola, and nuts. We ate LOTS of snacks!
BUT MAYBE MOST IMPORTANTLY…
Taking time away from the norm, was so good for me. I don't know when I've been more silly and ridiculous! Maybe back in High School? I've never laughed so hard with my girlfriend!!! From hedgehogs (or Javelinas) to bunnies, to yoga poses and noise machines at night, and blond hairpieces, and then some private lessons at the airport on how to talk with a southern drawl…….it was SO THERAPEUTIC!!!
P.J.'s from SOMA INTIMATES! Cute as EVER, right? Thank you Soma!
If you've never been on a spa vacation before, it's one that you might just want to put on your "bucket-list"! It was SO GOOD, and such a great way to jumpstart your health! There were advisors everywhere you went there, to encourage and support, or answer any questions you had. Canyon Ranch was a vacation that I hope to be on EVERY YEAR! Thank you SheShe, for the invite! I had the greatest time! I'll always remember our girls vacay! I don't know that it could have been any better…..seriously!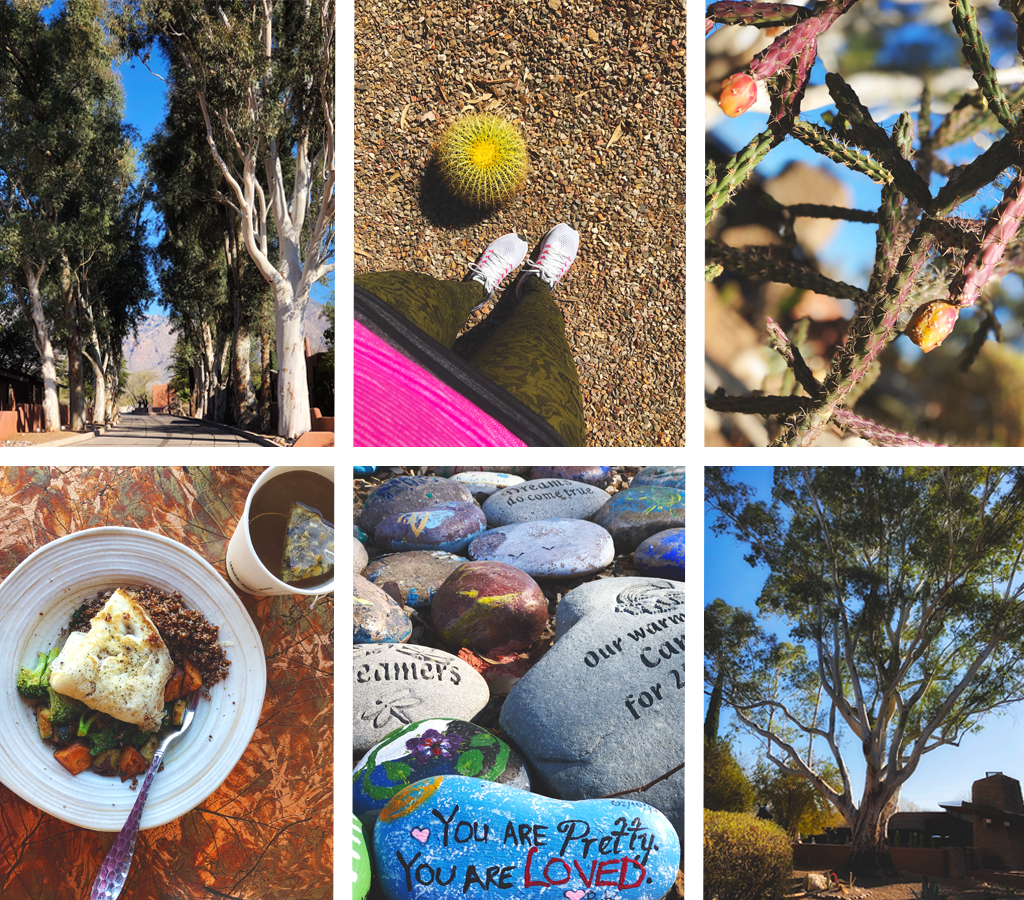 Shauna…XO