HOW TO WEAR SNEAKERS AND NOT LOOK FRUMPY
I'm positive that we all own several pairs of sneakers. I have some specifically for working out. I also have certain sneakers that I play tennis in. And what about hiking? Do you have hiking sneakers? We've seen a lot the last several years, sneakers being worn everywhere from the street to the office. But how do you wear them and not look and feel frumpy?
First of all make sure your sneakers are in good shape. If you're going to wear them as a fashion statement, make sure they're clean. Just like a nice pair of heels, you'll want to take care of your sneakers the same. Pay attention to the soles and the laces in particular. I use THIS on mine to keep the soles clean. It works magic on EVERYTHING!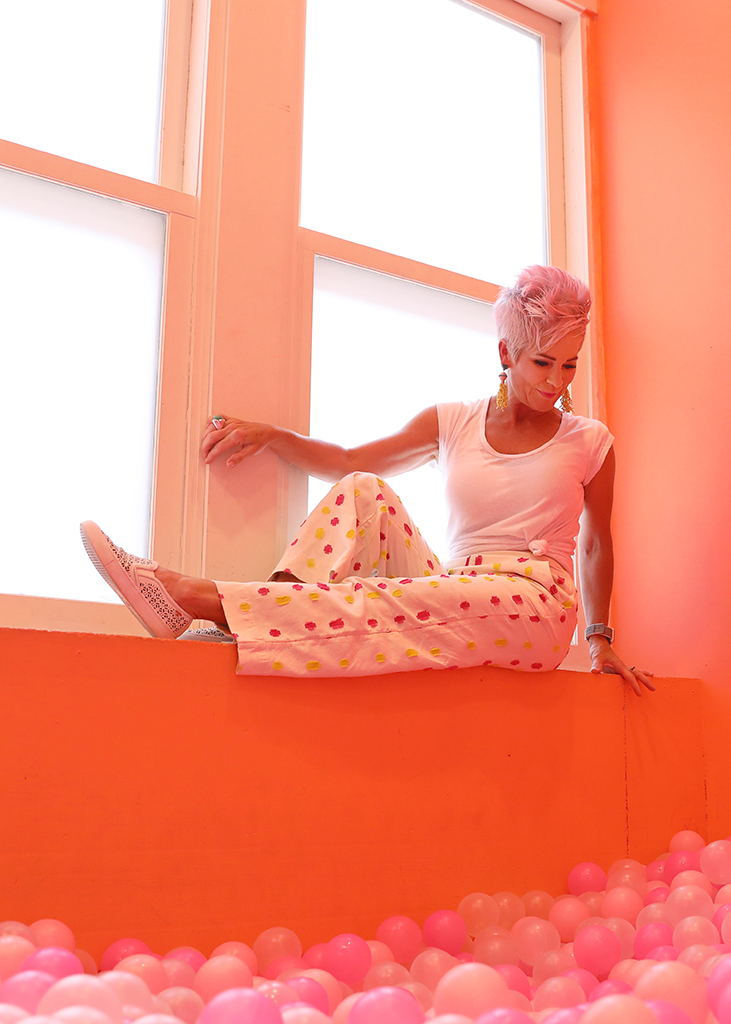 INVESTING IN DESIGNER SNEAKERS IS OK
With comfort being critical to so many women, investing in a designer pair of sneakers is ok. Why? Because you'll wear them everywhere, and get more than your money's worth out of them. You can spend as much as a couple of hundred dollars clear up to SEVERAL hundred dollars. Think of them as an accessory, like you would a designer handbag, except for sneakers will be much less expensive! THESE may be in my shopping cart! THIS BRAND is high-end and fabulous, and MEANT to look worn!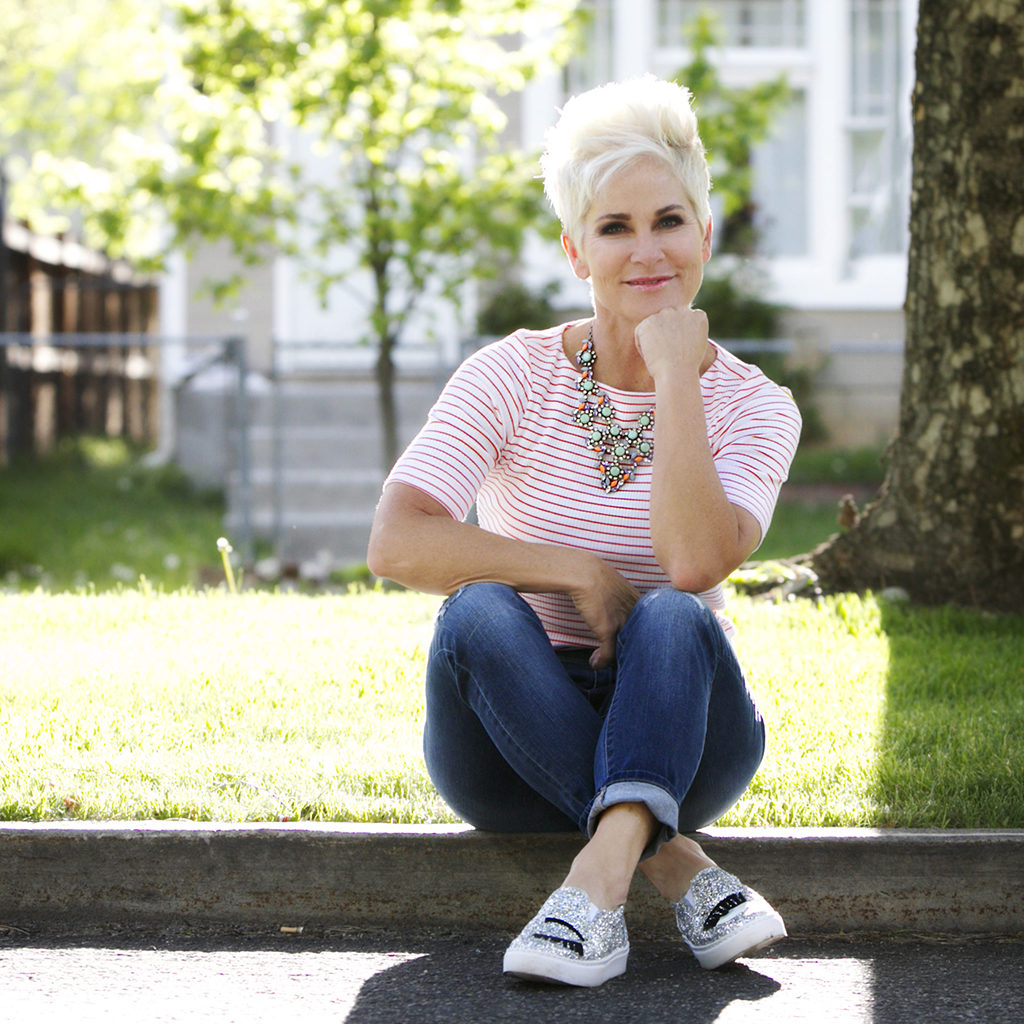 WHEN ARE SNEAKERS NOT OK TO WEAR
Even though sneakers are the ultimate in COMFORT, there are definitely places you DON'T want to wear them. To a wedding for sure! Don't wear them to any kind of a special occasion. Don't ever wear them to a funeral. That's totally disrespectful. Do NOT wear them on a job interview. Even if you're interviewing for a laidback kind of job, sneakers won't show any professionalism.
HOW TO STYLE YOUR SNEAKERS
When you choose sneakers to wear with your outfit, you have to think of them just as you would any other pair of shoes. Do they coordinate? If they look like your running shoes, then you'll most definitely look frumpy. Wear them with cropped jeans, wear them with a dress pant as long as they don't drag. Sneakers and dress pants that are too long will look frumpy. Wear them with skirts and dresses as long as they coordinate. Wearing a neutral sneaker like THESE will be easier for you, but some like THESE will have more personality.
If you follow these tips, your SNEAKER GAME will be fine! Remember the attention to detail when dressing will make all the difference in the world. A great way to start your sneaker style if you've never worn them much, is to stick with the CLASSIC CONVERSE brand.
SHOP SNEAKERS AT EVERY PRICE POINT

HOW DO YOU WEAR YOUR SNEAKERS?
Shauna XO