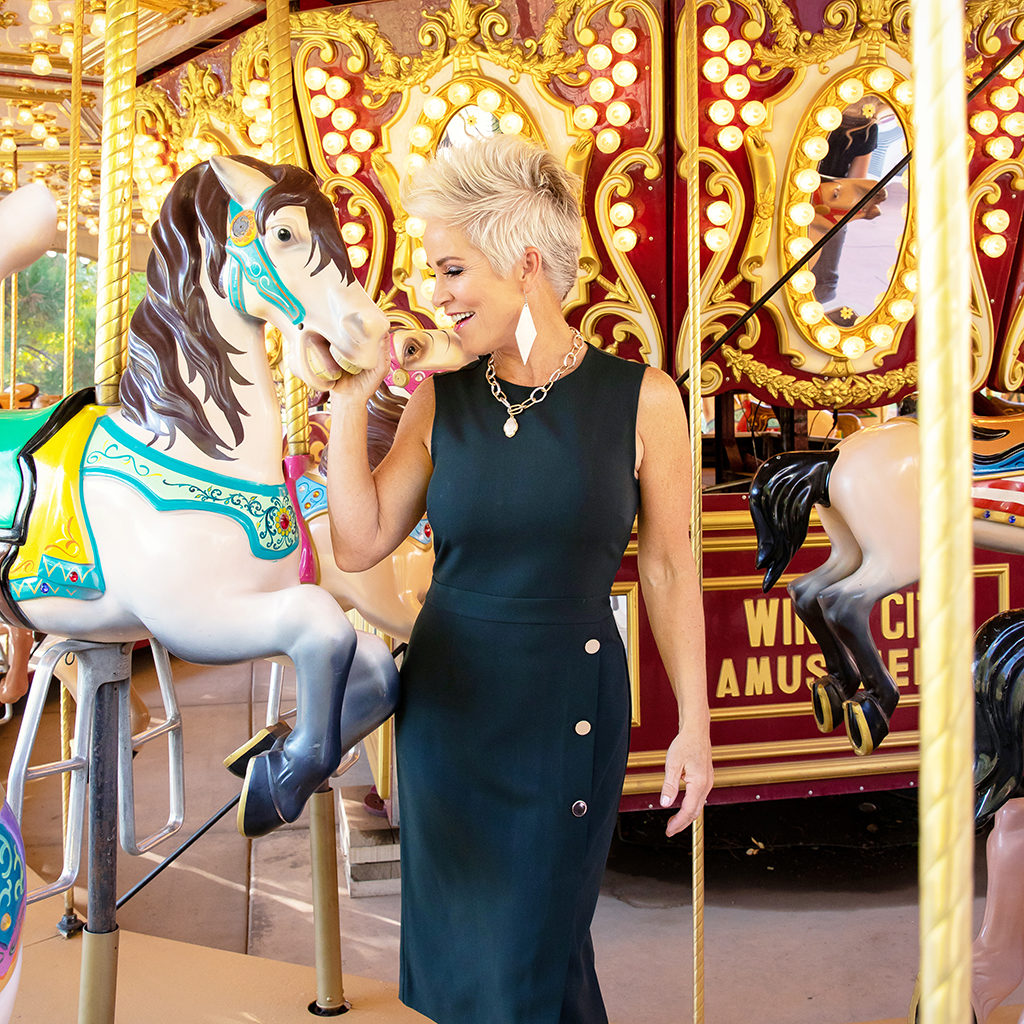 I thought I would share with you, HOW TO AMP UP A CLASSIC SHEATH DRESS. I loved this dress. It wasn't mine. This was taken at a photo shoot I did with a jewelry company for their catalog. This type of dress is so flattering. It's classic design will always be beautiful on anyone! But I have to be honest, and I've said this before, it's not my go-to dress.
Why you ask? Because I feel like they can be too boring! I find it so interesting, that some women can wear this look, or any classic look for that matter, and look amazing. But when I put it on, it's so blah and so frumpy. It just goes to prove that everyone has a STYLE or a LOOK that they're most comfortable in, and classic is NOT MINE.
So back to this SHEATH DRESS…… would you like to know how I would amp up a classic sheath dress in 30 seconds??? Here are some of my ideas of how I would feel better in this style.
IDEAS ON HOW TO AMP UP YOUR SHEATH DRESS~

My look above was worn with similar snakeskin booties, and the dress I have linked here is similar. But for sleeveless add a VERY FUN FAUX FUR SHRUG and lots of good jewelry, along with some snakeskin boots. That will definitely give it some fabulous style!

This look is SUPER BOLD….. so wear it with confidence! But what about this jacket (ON SALE) and these darling blue patent leather blue heels? I've added some casual jewelry, but really accessorize how you like. And for an added punch, I've paired it all with some fun socks. You know how I love the look of socks and shoes! Substitute out some gray tights if you're not quite brave enough for this look!

Always wearing a bright color can make me feel more alive! This green sheath dress has a beautiful cut! I've just added some gorgeous boots and a fun hooded denim jacket and jewelry to make a great juxtaposition style!
~~~
What is your FAVORITE? You see now how I've taken a simple and classic design, and made it modern and a bit more on the fun side. I hope you've loved how I've amped up the classic sheath dress friends! Have a wonderful week!
Shauna XO
A great article HERE, on more ways to wear a SHEATH!