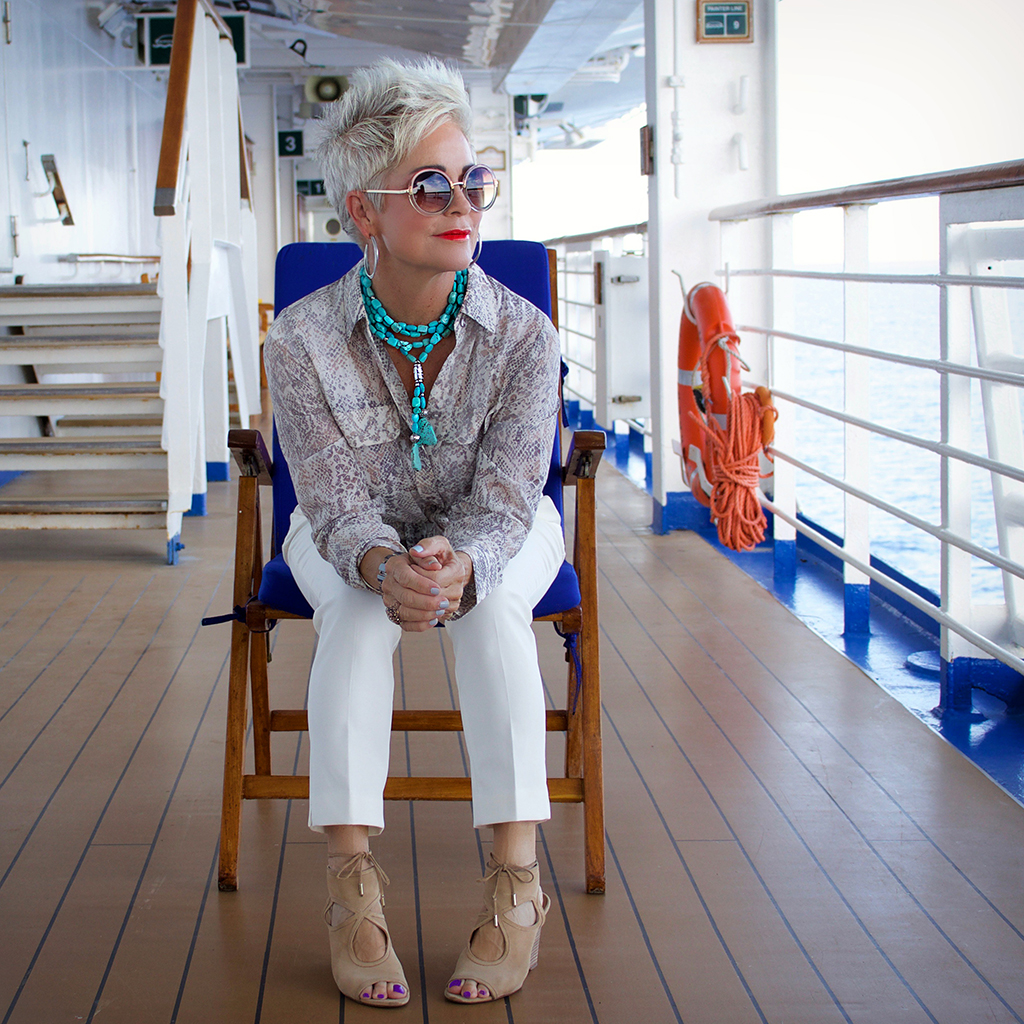 I wanted to share with you HOW I STYLE MY CHICOS in different ways. You probably know by now that I wear jeans most of the time. Very rarely do I wear dress pants, but these are really comfy, versatile and easy to wear. They worked so good on my vacation, because I could make them look so different depending on what I put with them.
The pants are called the SOPHIA Slim Ankle Pant. They have a built in tummy control which is ALWAYS a good idea! I love the neutral color first of all, and for packing for a trip, they are awesome because they won't wrinkle!
So this first way is how I would wear them the most. A more casual style is better for me! I LOVE the velvet shirt paired with the suede jacket. And then the sneakers just take it way, way down to CASUAL! The hat I thought was such a great color combo with the color of the shirt!

I LOVE this look too, more on the casual side as well. But then the velvet shoes add just a bit of dressiness with the bow. The earrings, the same! I'll always be a fan of juxtaposition!!!!

This third way is very dressed up. When you look at these pants, that's probably the first way you would think to style them, dressy! They looked great on my cruise when we were going out in the evening! Here is one way I would style them!

I hope this gives you some great ideas for you to either mimic or tweak! How I style my Chicos will be completely different than how YOU would style your Chicocs! Sometimes someone else's ideas will help you to see something other than what you normally see! Let me know what your ideas are for wearing the SOPHIA pant! And remember to think of being able to style these up THREE different ways!
Shauna XO