How Do you feel about leggings…. it's such a hot topic and people seem to either be really FOR or really AGAINST! I say YES…. you see me in them all the time! But I do have my guidelines and my opinions about HOW TO WEAR THEM!!! I DON'T THINK they are for everyone, and I do believe there are ways to wear them appropriately!
I don't know that I'll always feel comfortable in leggings, but for now… certain styles and looks I'm still game! Did you know that there is an actual NATIONAL LEGGINGS DAY??? I didn't know that until just a week or so ago. Who knew? But leggings are what everyone seems to be wearing MORE of right now.
The reason I love these from CHICOS, is because they are NOT SEE-THROUGH, they have a FABULOUS print, and they are on the DARK side. Would I wear a lighter shade? It just depends. You'll see coming up in the next couple of weeks, how I would do that!
If you've never worn leggings, THESE are the perfect place to start. The basic black pair that work with EVERYTHING! They are fantastic, great quality and comfortable! You can almost treat these as a basic black pant. I would wear them dressed up with heels and a long top underneath with a blazer over the top! I actually had Nicea, from Good Things Utah, wear this look on my last segment on that program here in Utah! She looks professional but can then wear them with her sneakers!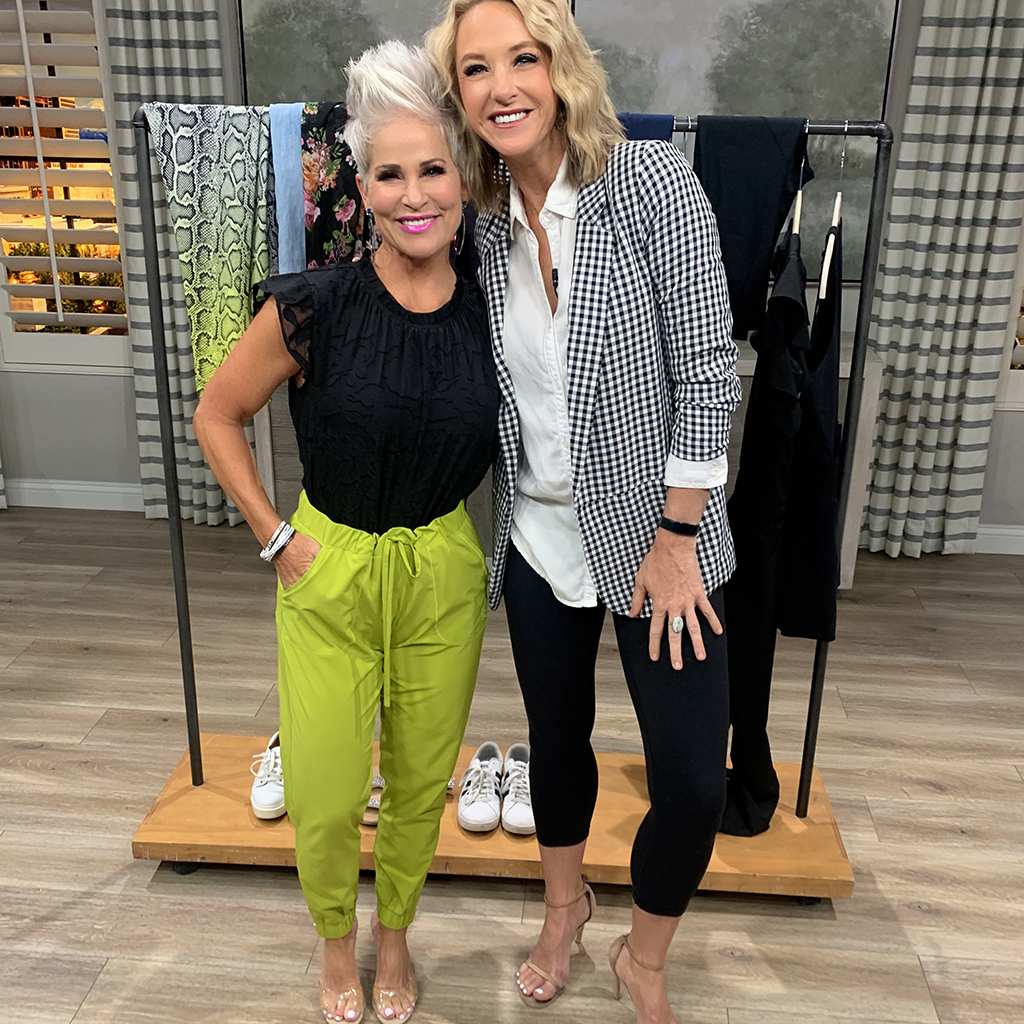 Want some that OVER-THE TOP??? What about these? I love the roughness and texture, and think they would be darling with cowboy boots! Actually I can see these with heels, booties, and sneakers too! Below are a couple of ways to style leggings….
WEAR THEM WITH A BLAZER~

WEAR THEM WITH HEELS~

The biggest thing about leggings is…. YOU HAVE TO HAVE THE CONFIDENCE TO WEAR THEM OR THEY WON'T WORK! If you don't feel comfortable in them…. DON'T WEAR THEM! It's so important to feel confident in WHATEVER you are wearing! Leggings don't have to be a part of your wardrobe!!! But…. IF you like them, I've linked a dozen pair for you below that I would wear in a heartbeat!!! THESE white ones are so CHIC….. I may have to order!

Shauna XO