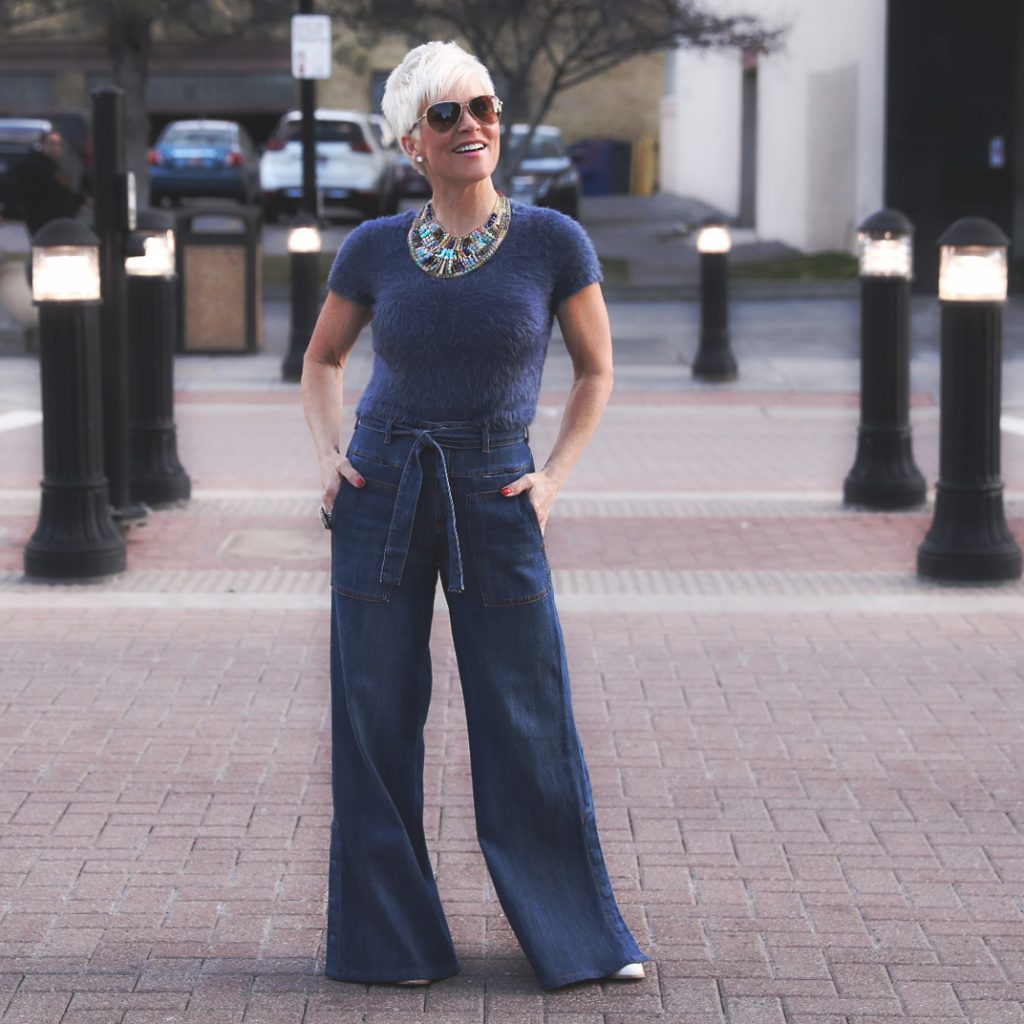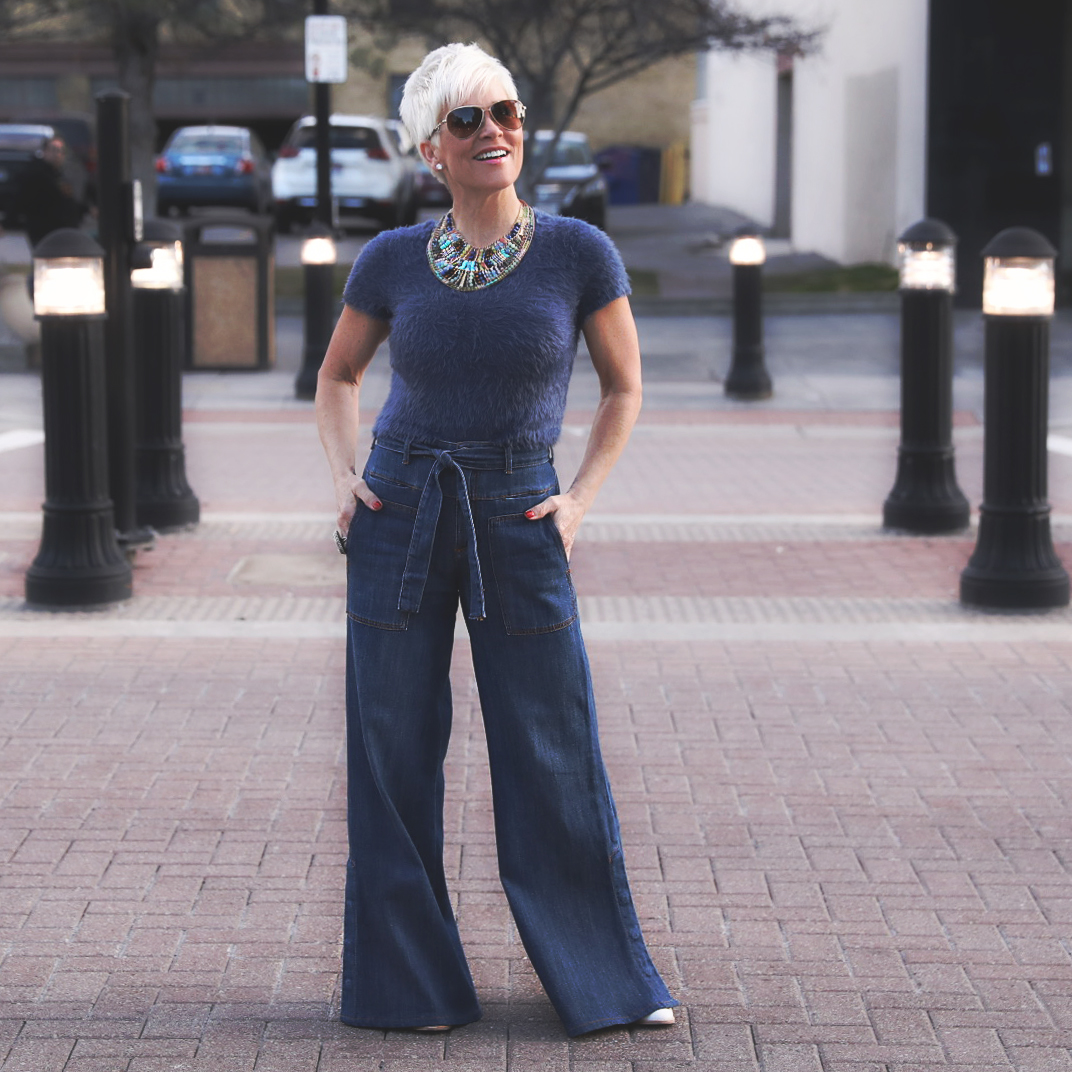 In my opinion the high-waisted jeans are the most flattering style of jeans for women! And honestly I think they can be worn and styled beautifully for all body-types. Would you agree with me? I've had these jeans for about a year or so. I LOVE the tie at the waist and the buttons up the leg! Here are some almost the same! My friend had them on the other day and they're darling! Remember I'm petite, but I still make these work by wearing a cropped top like this, or something tucked in! What you DON'T want to do with this style is to wear something untucked and blousy. The point is to show off your waist!
For my high waisted jeans I wore an Alice and Olivia cropped sweater. I LOVE her clothing! In fact she could be my favorite designer! Some of her fabulous tops are right here. Such fun colors and patterns! THIS would be so adorable with this style of jean….or any style of jean for that matter. But this one would be super cute tucked in! I've got a few of my favorites linked below. Just make sure you TUCK IN and it's not bulky!!!! You'll look fab!

And this necklace too is a vintage gem from Chicos. Chicos has REALLY GOOD accessories! They have such a great collection of all kinds of jewelry! You can check it all out right here! I think THIS necklace is so much fun….just may need to get it for my collection!
SHOP A SIMILAR LOOK RIGHT HERE~

I'm leaving for my vacation today, and so I'll be absent here just a little bit. I hope you all have a great couple of weeks! I'll be posting on Instagram A LOT, as well as Instagram STORIES! You can follow along with me there, for lots and lots of sunshine, and sand, and beaches, and golfing, and some tennis, and hiking, and hopefully a whole lot of REST!
LOVE YOU ALL!
Shauna XO