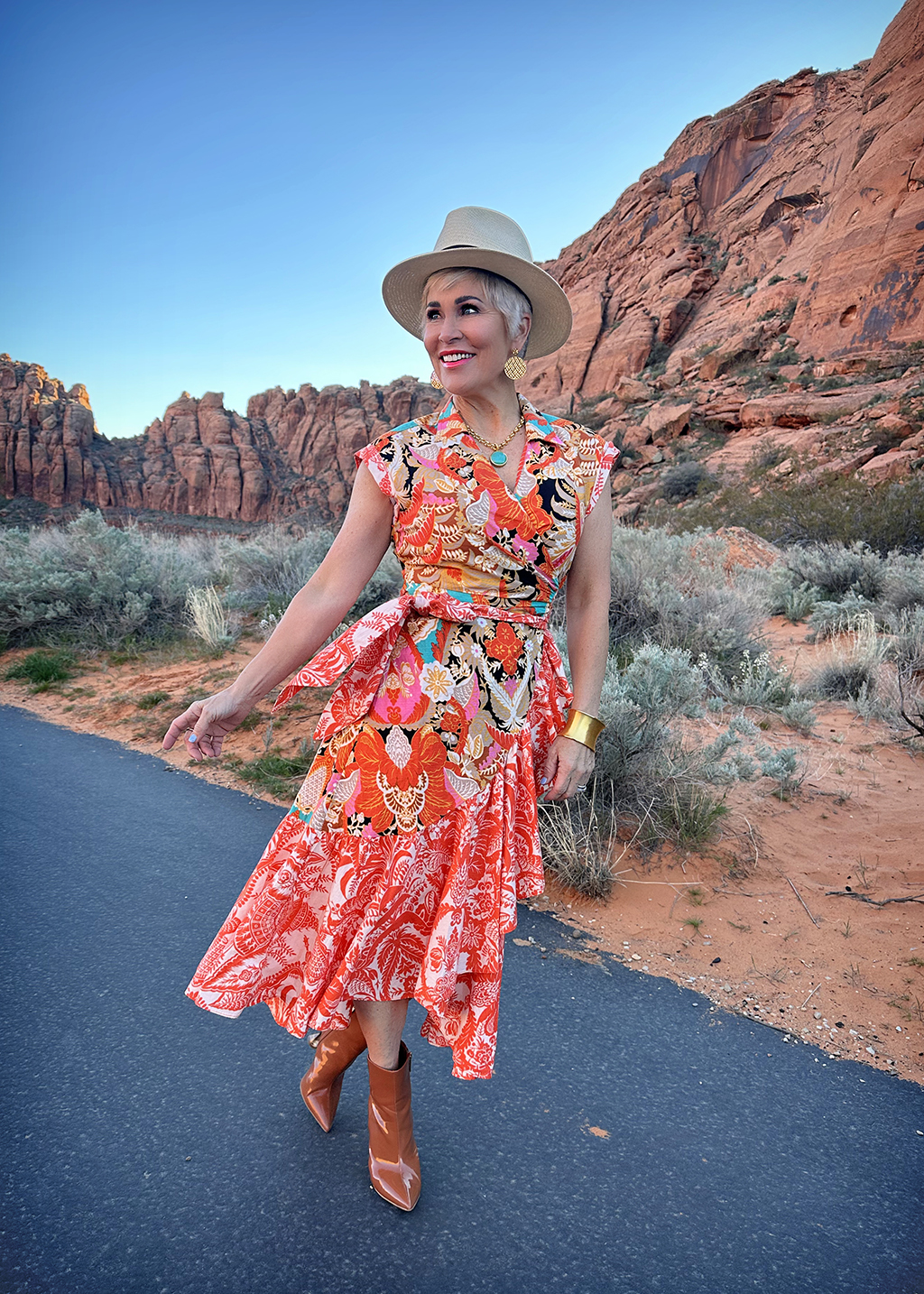 Reflecting this weekend as we think about the intersection of FAITH FASHION and SPRING RENEWAL. Easter of course is a time when Christians all over the world gather to remember and celebrate the triumph of life over death, hope over despair, and love over hate. And while Easter is a deeply spiritual holiday, it's also a time of JOY, RENEWAL and NEW BEGINNINGS.
The arrival of spring signals a fresh start. It's time to shed the heavy layers of winter and embrace lighter and brighter clothing and style! As a fashion blogger, I LOVE seeing the seasonal transition reflected in the latest trends…. from pastel colors and florals to airy fabrics and breezy silhouettes. And while fashion os undeniably exciting, I appreciate so much the deeper significance of this time of year.
SPRING AS IT RELATES TO FASHION
So with the fresh start that spring brings, there's no exception when it comes to fashion. As the weather warms up and we start to see the blooms everywhere, fashion enthusiasts like me, can't wait for the latest in spring fashion. We can always expect bold prints, more color, and lightweight fabrics that embody the spirit of the season! Think flowy dresses, breezy blouses, and statement accessories.
So whether you opt for classic, timeless pieces or embrace the latest trends, make sure YOU FEEL CONFIDENT and COMFORTABLE in what you wear. After all…. there isn't anything more stylish than being true to yourself. A confident woman will ALWAYS BE STYLISH!
Enjoy your Easter my friends. We will be laying low over here, because we're leaving for a little getaway next week. Whatever you are doing… attending church services, participating in egg hunts, or simply enjoying the warmth of the sun on your face, remember that EASTER and SPRING are both times of renewal, growth, and transformation. HAPPY EASTER AND HAPPY SPRING!
CLICK HERE TO SEE MY INSTAGRAM REEL