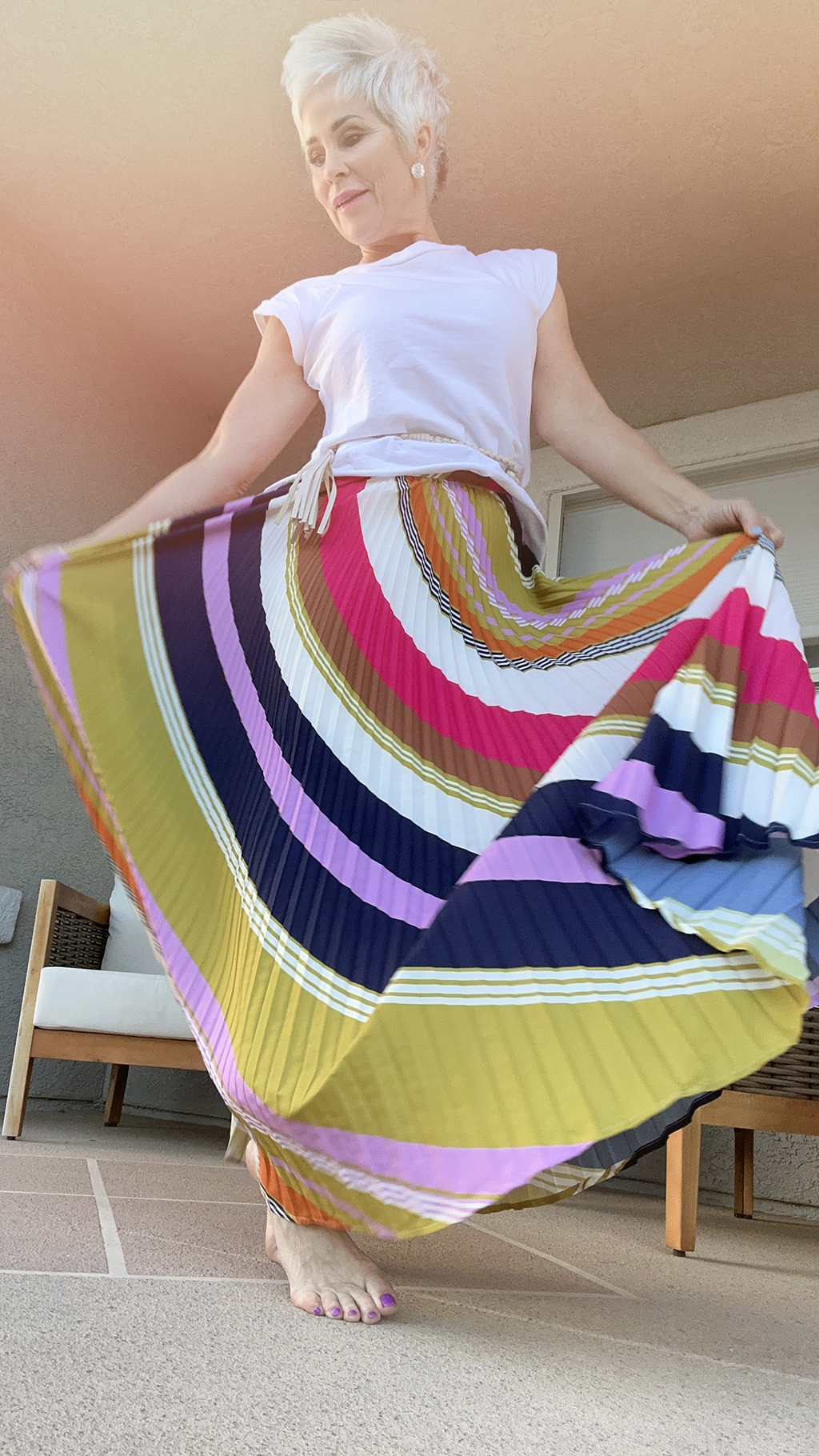 Did you know that you can boost your mood with clothing choices? The clothes we wear have a significant impact on our mood and can even affect our behavior. The changing seasons and weather also have an influence on our clothing choices and our overall mood. Here are some ways that seasonal clothes and how we dress can affect our mood.
COLORS
Colors have a powerful effect on our mood and can influence our emotions. In the spring and summer months, bright and bold colors are often popular choices, which can actually lift our mood and make us feel more energized. On the other hand, the fall and winter months, darker and more muted colors are probably more popular. They create a sense of calmness and coziness.
COMFORT
Comfortable clothing can improve our mood and increase our confidence. Why? During spring and summer, lightweight and breathable fabrics will keep us feeling more comfortable in the heat. Whereas during the winter, warm and cozy sweaters and fabrics make us feel protected from the cold. We're then more likely to feel mentally comfortable and at ease. It totally makes sense, right?
STYLE
Based on our personal style preferences, clothing choices can affect our mood. As we wear clothing that aligns with our personal style, we'll automatically feel more confident and comfortable in our own skin. Also, it's very exciting to experiment with different styles. It really does bring a feeling of empowerment!
FUNCTIONALITY
Functionality may not seem like it would make that much difference, but it totally does! When we are in clothing that is practical and functional for our individual needs, it really can help us feel more prepared for the day. Anything other than that can leaving us feeling frustrated! You've probably all worn something that is too tight, falling off your shoulders, or hiking up….. I have, and it's all I think about!
SOCIAL EXPECTATIONS
This is another one that totally makes sense. I'm sure we've all felt social pressure to dress a certain way or have even had to conform to a dress code. Again if we are uncomfortable in what we have one, we won't feel like we fit in, and consequently it will have a negative affect on our mood and relationships with other people!
____________
Finally, our clothing choices can have a real impact on our mood and overall well-being. That's why it's so important to choose clothing that is comfy, and aligned with your personal style. You can truly boost your mood with your clothing choices! Talk about feeling comfortable and in control of our emotions! YES that's exactly what will happen!
WATCH MY REEL ON INSTAGRAM HERE! XO