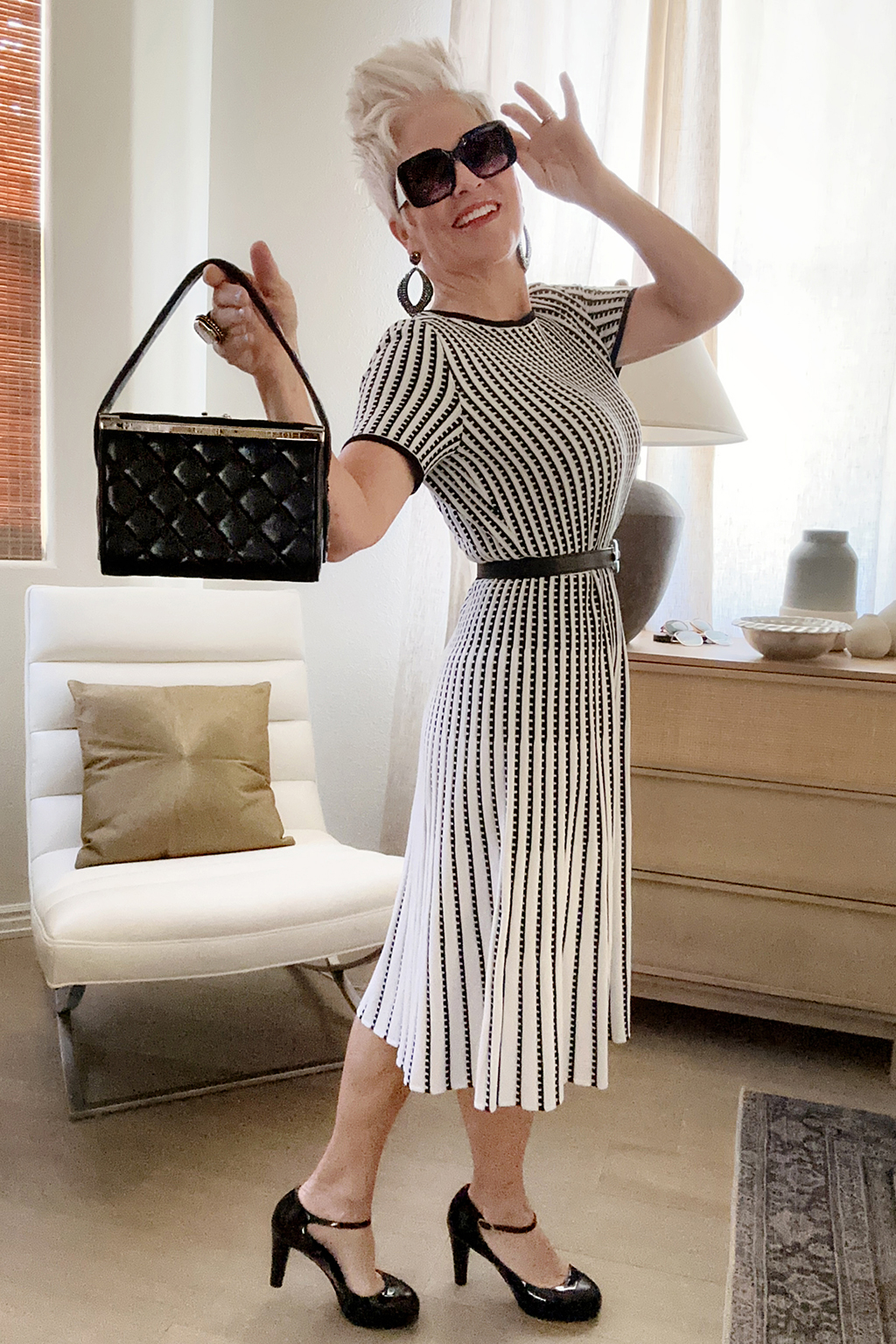 I love a beautiful classic look, but how do you make CLASSIC STYLES more fun? When I put something on that falls in to the classic category…. I feel so boring! When it comes to fashion, classic styles are a timeless choice, I totally understand this. But for me they never feel like enough. I want more color, more patterns and way more fun!
Classic styles are elegant, sophisticated and versatile. However sometimes classic feels super predictable and zero personality. If you're looking to add some fun and personality to your classic outfits, here are six tips to get you on the road to more fun.

1. PLAY WITH COLORS
You will often find classic styles in muted and neutral colors like black, white, and beige. These colors are always chic, but they are a little safe. If you want to inject some fun in to your classic pieces, try playing with COLOR! Don't be afraid to add bright pops of color, whether that's with a bold scarf, a bright handbag, or a statement jacket. The key is to choose colors that make YOU HAPPY AND CONFIDENT!
2. ADD ACCESSORIES
Accessories are a great way to elevate any outfit, and classic styles are no exception! Adding some fun and unique accessories can take a classic outfit from drab to fab. Experiment with a bold necklace, some statement earrings, or a fabulous belt. These accessories will add a playful touch to your look and really show off your personality!
3. MIX AND MATCH
Whoever said that classic styles have to be worn head-to-toe? Mixing and matching pieces from different styles and eras can create a unique and personable look. For example, you could pair a classic blazer with some distressed denim or a vintage tee. The key is to choose pieces that complement each other, all while showing off your personality!
4. EXPERIMENT WITH TEXTURES
Playing with different textures can add a whole new dimension to a classic look. Try pairing a structured blazer with a flowy skirt. This will create a beautiful contrast that's both sophisticated AND playful….. and so NOT BORING! Other textures you could experiment with include eyelet, cool denim or leather!
5. PLAY WITH PROPORTIONS
Playing with proportions can be a super fun and unexpected way to add some interest to classic styles. For example, you could pair a cropped sweater with high-waisted pants or a midi skirt. These proportions will create a playful silhouette that's still classic and timeless. Know what flatters your shape and then play with YOUR OWN proportions!
6. ADD PRINTS
While classic styles are often solid colors, adding prints can be a fun way to again….. show off YOUR OWN personality and style. Whether it's a playful polka dot or a really bold floral, adding a print to a classic outfit can make it feel fresh and most importantly MODERN!
____________
In conclusion, classic styles don't have to be boring my friends, nor should they be! Don't be predictable! With these tips, you can add some fun and personality to your classic outfits while still looking sophisticated and timeless. The key is to experiment and have fun with your fashion choices. Remember, fashion is all about EXPRESSING YOURSELF and feeling CONFIDENT in your own skin!