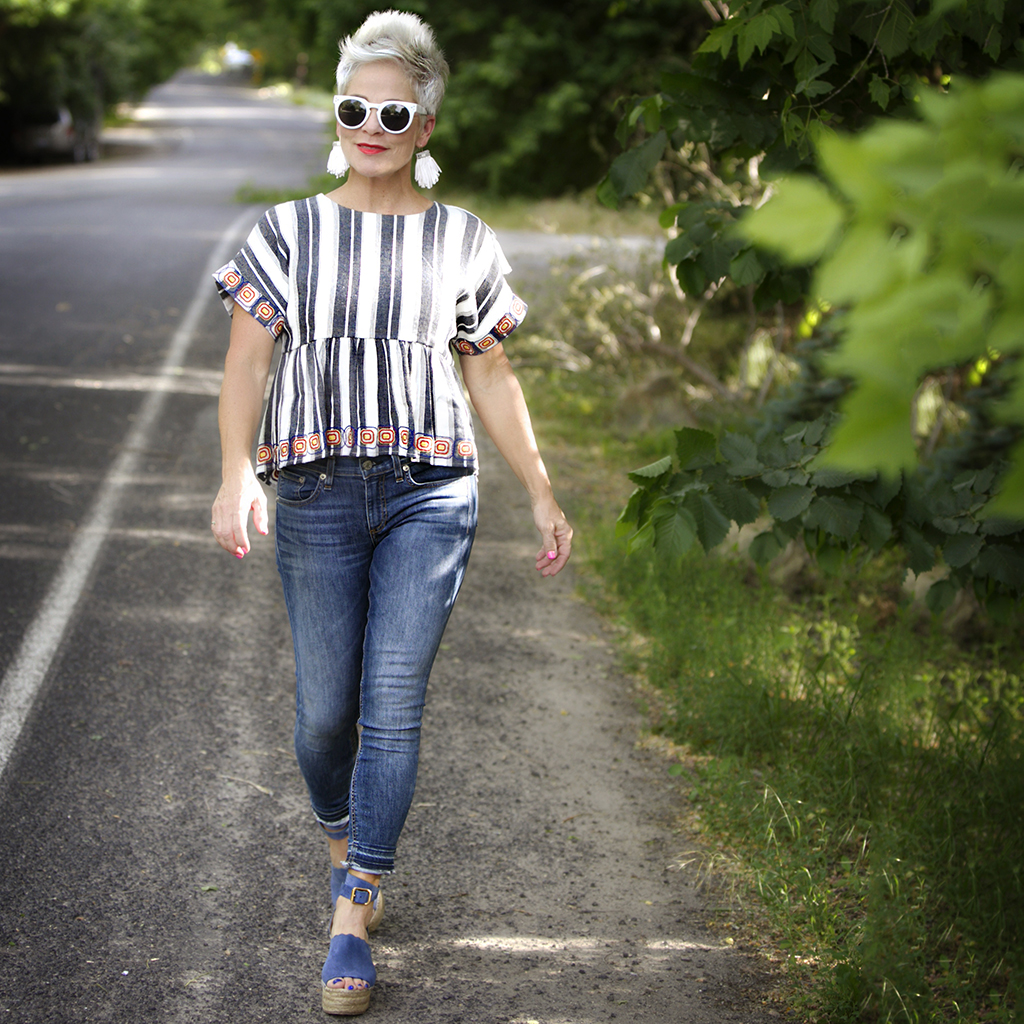 When it's a bit linen with a touch of embroidery, and then has an open tied back and feels really breezy…….then it's perfect for summer, and perfect for a high-waisted pair of jeans!
Remember those high-waisted jeans I've been talking about? And how sometimes it's hard to know what to wear with them to show them off? Well, this is the top to wear. You could wear them with a flared pair or a skinny pair, either works! Wear it with white for a fresh summery look! And what about a high-waisted denim skirt??? I like that too!
Top  |  Jeans  |   Earrings  |  Shoes   |  Sunglasses  |  and more  Sunglasses
Have a HAPPY week everyone!!! Do something outside of your comfort zone!
xo