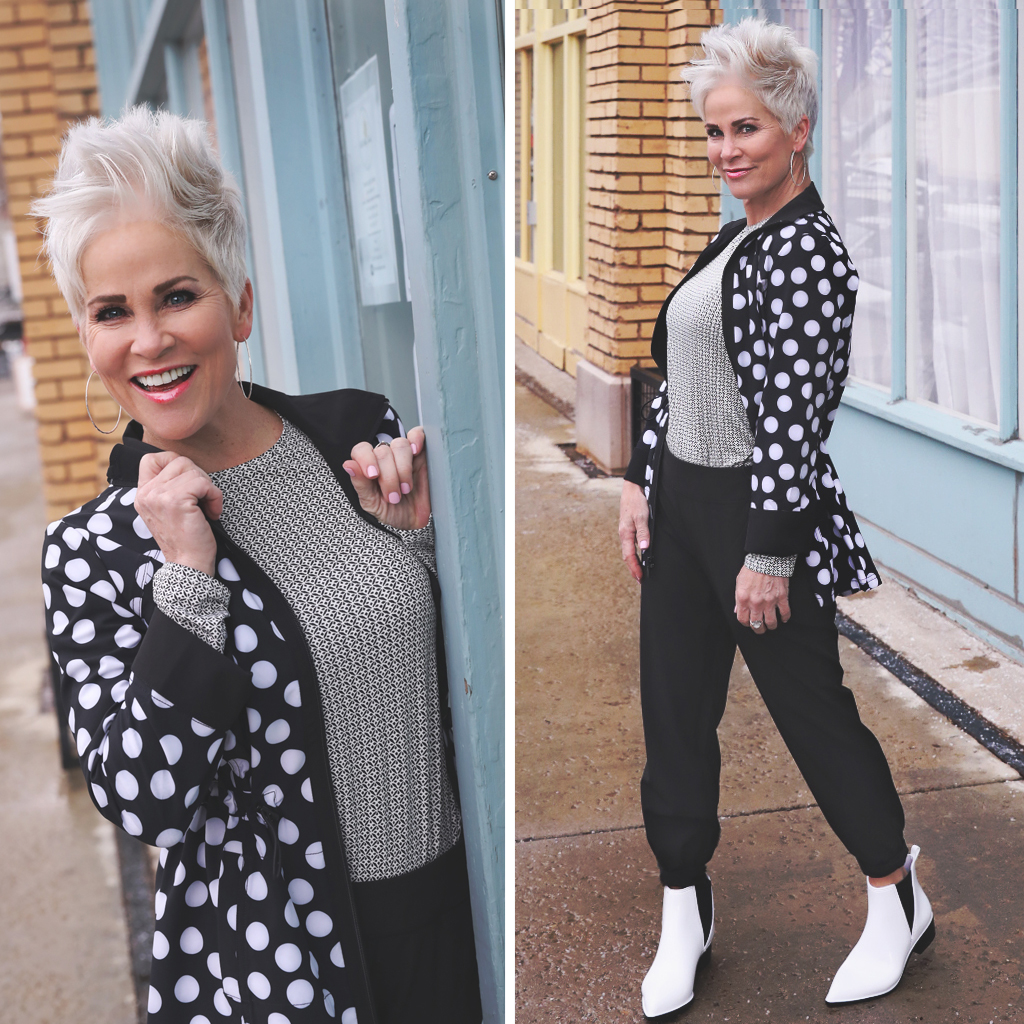 Since I've been on the topic recently of the importance of LIVING a HEALTHY LIFE, I thought I'd share with you another fabulous line of fitness wear from Chicos ZENERGY collection. This is the first time I've worn any of this line, and it's really, really fantastic! The quality is excellent, as is ALWAYS the quality that Chicos puts out. That's one my favorite things about them, is their quality and construction. I've said it before, but it's absolutely TOPS!!!!
This ATHLEISURE look is my "go-to" look for travel and everyday! It's easy, classy, polished, comfy, and CHIC! Each of these pieces can be broken up and worn different ways. I love to travel with things like this for that very reason! The versatility you get is unmatched and such a smart way to travel!
The jacket is so fun with the big white polkadots! Wear it out and about, on the golf course, or even a bit more dressed up with some white pants and bright colored turtleneck! This one would be so fun taking it in to spring! The pants are those kind that you'll be wearing for years and years. A simple basic design, excellent fabric and just enough looseness! I would totally wear them in a dressed up way with heels! And these cute rain boots put an exclamation point on my whole look! And SO AFFORDABLE too!

So if you're all about comfort and class…the ZENERGY COLLECTION is certainly right up your alley! I've loved my pieces! Can't wait to pack them up in my suitcase!
Shauna XO