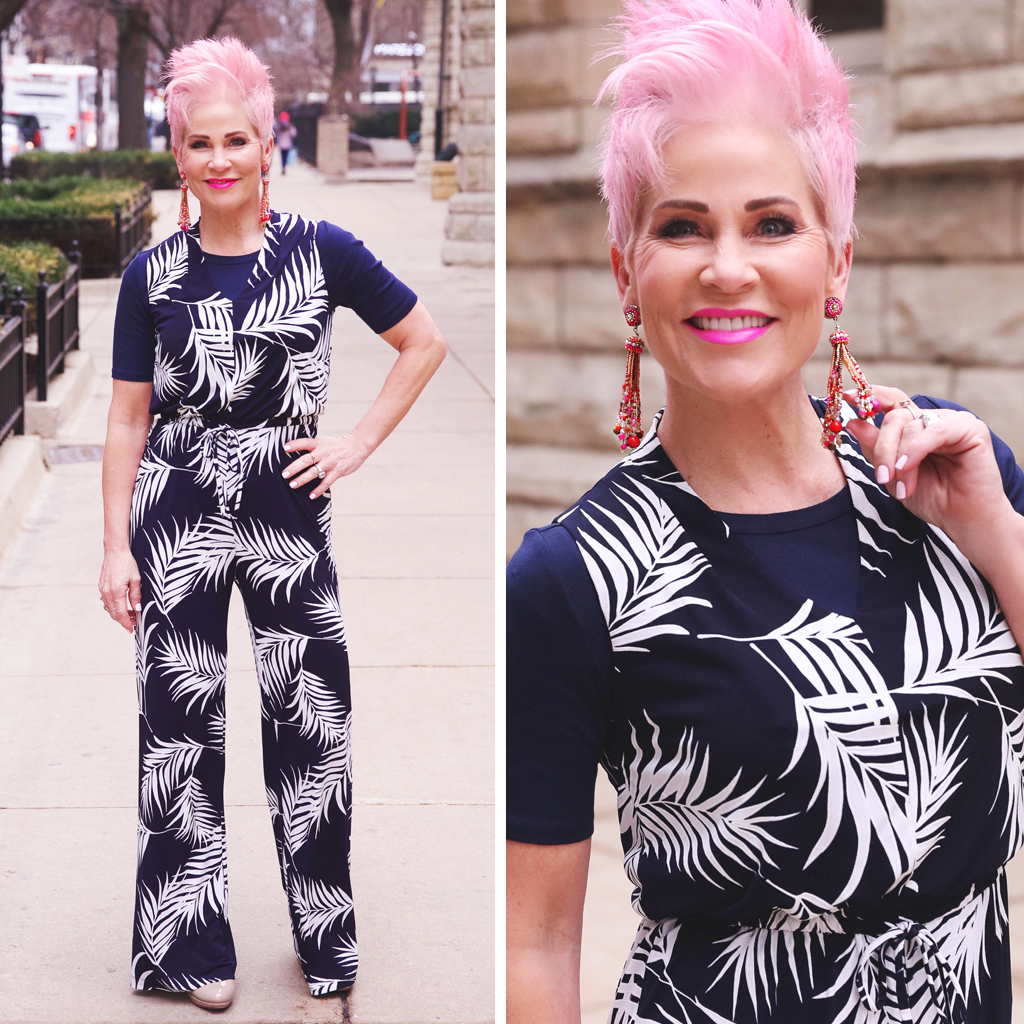 Wow!!! What a week I had last week in Chicago! I had the best time hosting CHICOS How Bold Are You party at their beautiful store at the Water Tower Place. Alana the store manager, and her staff were so kind to me! It was the best time meeting some old friends, some new friends, and some friends that I have known, but never had the privilege to meet in person! It was SO MUCH FUN!!! We chatted and sipped and chatted some more, and then we really got serious about Chicos style! I got to pick my favorites and talk about each one! How to dress it up or down, how to wear it three ways, how to wear it for the young one or more mature one! In fact there were several girls, of all ages, that had on the same kimono! I didn't have a hard time at all talking up their pieces!
I loved being able to talk to them about BEING BOLD! Chicos has gone so above and beyond that of really listening to their clients! They have given us so much color and print and FUN and STYLE! Right up my alley, and perfect for helping us to all step out of our norm and showing how BOLD we can be!!! I LOVE their new campaign! It seems so perfect right now as there's so much talk about women empowerment! I don't know that there's ever been a time where women are MORE comfortable being who they are and speaking up and being BOLD! I love it!!!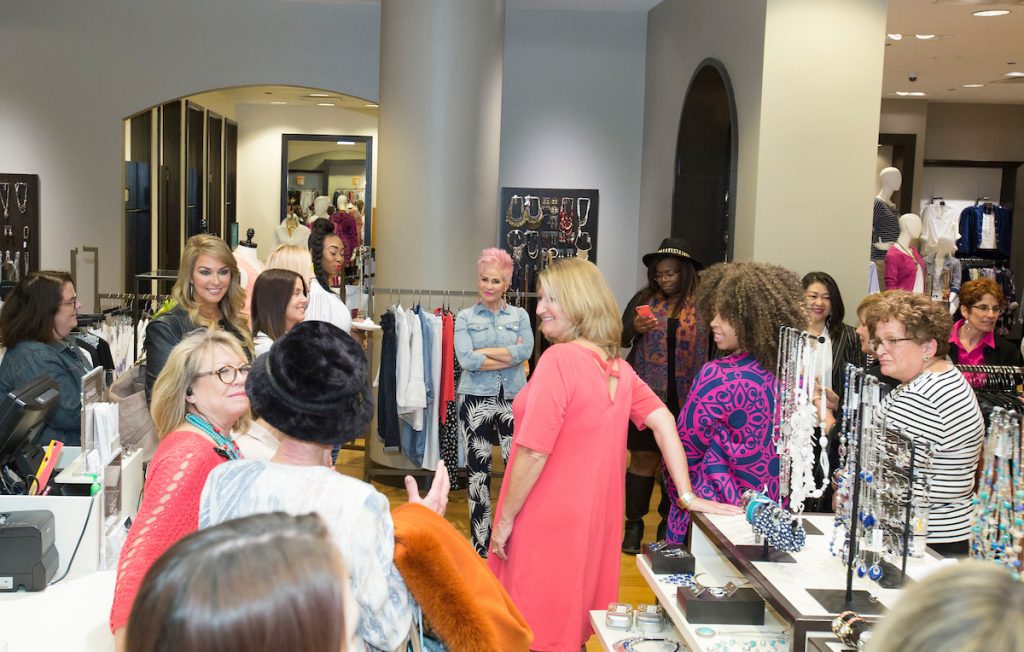 We also talked about how to style our clothing more than ONE way! It's best to buy things you can style at least THREE ways! Don't get stuck! Be creative, look at others for inspiration! We are all different and here to inspire each other! Also, do you know how to dress something up? Can you take a graphic tee and make it "office" worthy? We all know how to wear it with our jeans and sneakers, but is that all? What about silhouette? Is that important, especially after 50??? Our bodies will change no matter what you do! They will thicken up in the middle, and even though that scale can read the same numbers, our body shape will change and it's best to know what silhouettes look best on us! What about COLOR? Is color important? I don't know anyone who can wear ANY color and look right! Pay attention to the compliments you get from others! They will tell you if something is right! Color makes a huge difference in our overall look! It really does! If you don't know what colors look best on you….I would suggest ask an expert!
You see how my FRIENDS Julie, Caprice, and Paula styled this beautiful kimono their own way? Styled at ANY age….Chicos does that. In fact my girl Caprice in the middle, said to me after, "Thank you for introducing me to Chicos! I never knew they had things that would work for me as a young girl!" The kimono also reverses and is here! And what about my new PINK friend, Jessie??? You know I LOVE her hair….yep PINK hair is so CHIC! Her shirt is here in pink and she wore it with these pants. Also my other two lovely Instagram girls Lindsay and Heidi styled THIS darling white jacket their own way too! So cute and FUN for spring and summer! I love the details on the sleeves!
And one more thing I wanted to mention……ACCESSORIES! Chicos sure does know how to bring us amazing accessories! From the jewelry, to belts, and bags! I have heard so many women say that Chicos is the "go-to" store for accessories! LOVE this bag!
THANK YOU TO EVERYONE who came out to support me and Chicos at this FABULOUS How Bold Are You party!!!! They are ALWAYS up to something good!!! I've linked my outfit below! This jumpsuit is my favorite jumpsuit E-VER! It's so comfy and fits me like a glove! And that's hard to do when you're my height! I didn't have to alter it one bit! I came with a navy blue tee layered underneath but somehow left in this AMAZING denim jacket! Hmmmmm, I wonder how that happened! LOVE this jacket SO MUCH! It definitely will be on repeat through summer! You can SHOP everything right here! A few of MY FAVORITES are here, here, here, and here! What are your favorites???
Shauna….XO