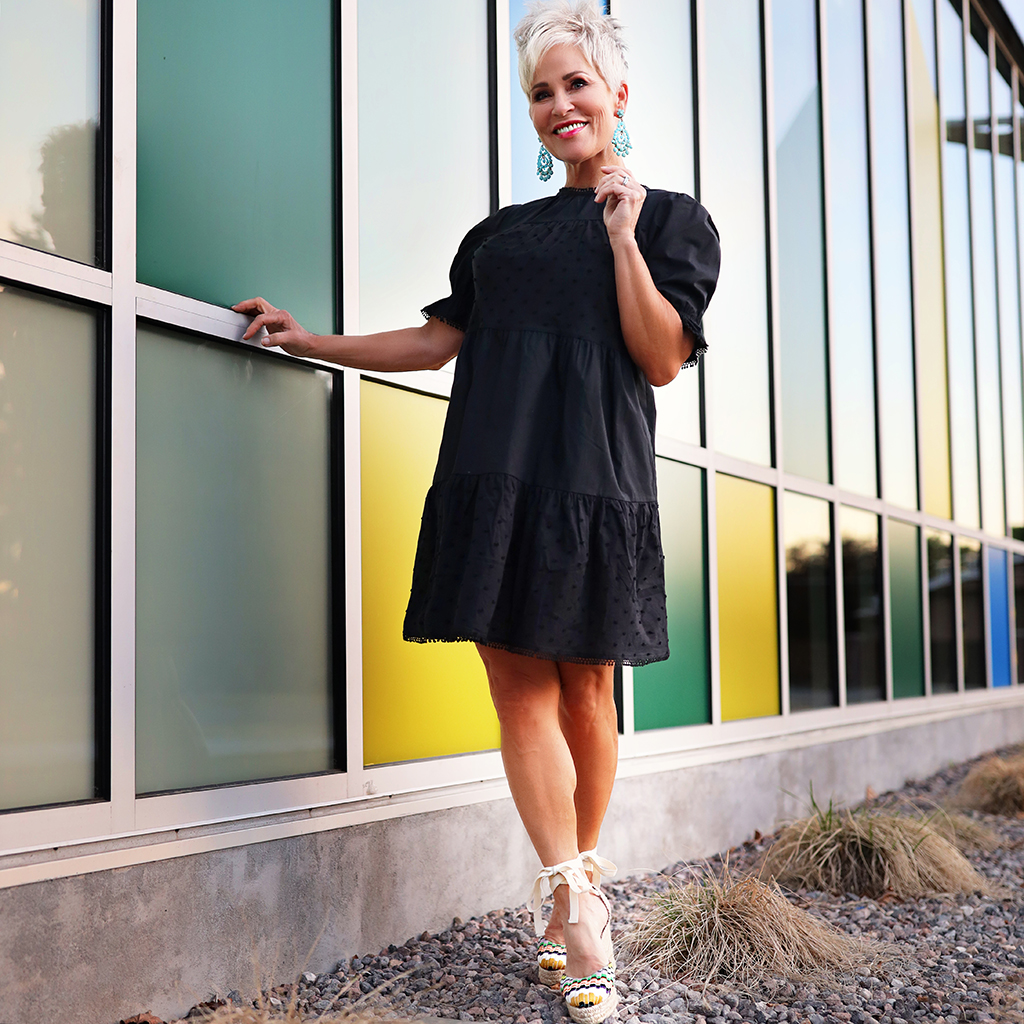 Can YOU wear black…. should you wear black? Are there rules? More importantly how do you feel in black? There was a comment on my blog a couple of days ago asking if I would talk about how to wear black even though it washes you out. You know me and COLOR go hand in hand! I will always prefer color over black, but just recently I've bought three solid black things…. two dresses and one jumpsuit!
I can't believe I just did that! This dress here is from Target. I thought it was such a darling summer dress and so comfy! I will wear this with wedges like these or with a flat sandal! The girly details and feminine style got me as well as the price!!! It's under $40! Woohoo!!!
As we age, our skin tone changes, along with the color of our hair, and the texture of our skin. All of this can affect what colors we wear. What we have always liked can quickly start to look off. But… if you're one that will always love to wear black, there is a way to do it!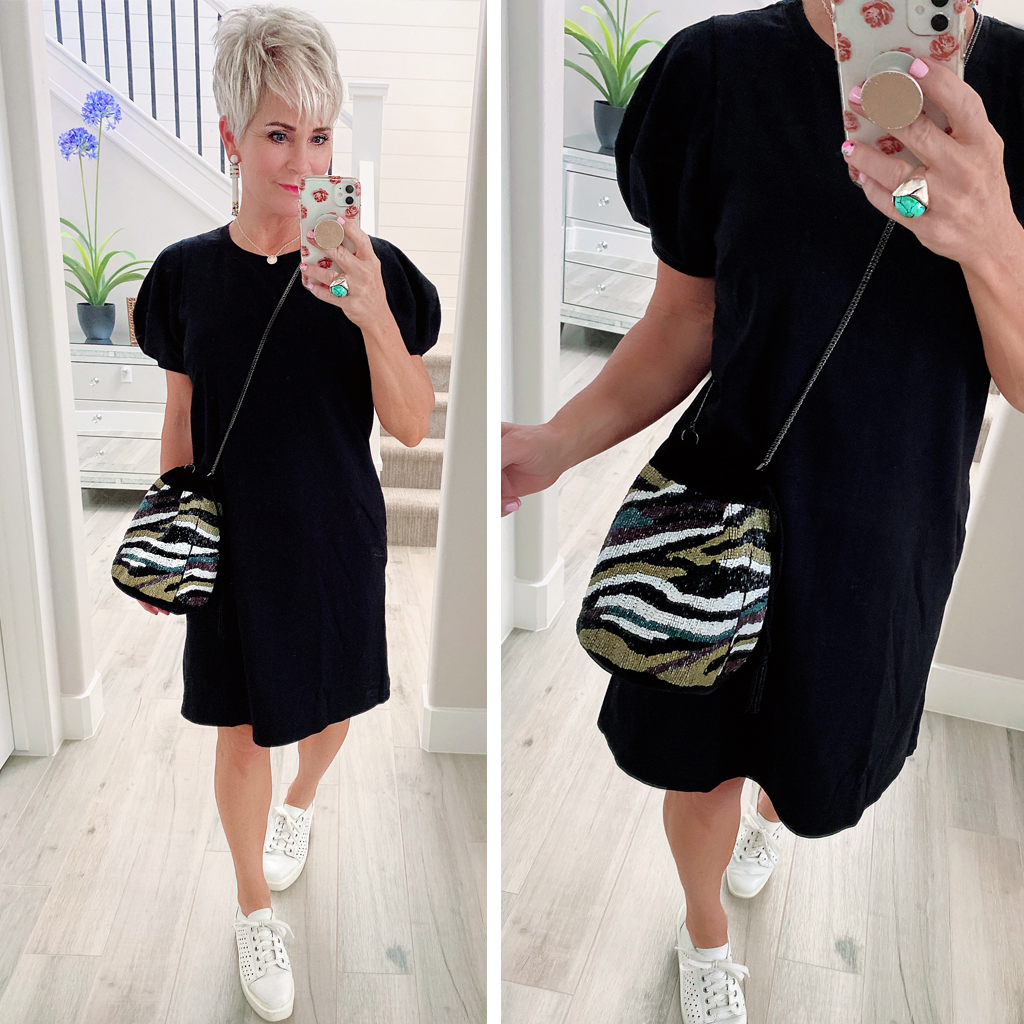 WAYS YOU CAN STILL WEAR BLACK~
First, think about wearing your black on the bottom. Black jeans, black pants, or black skirts. You can tie in your black by wearing a print on top that has a bit of black in it. You can also wear a black dress with a colorful jacket or sweater over the top. Just think about how you can bring the color up around your face.
Another way is to wear colorful accessories. A bright colored pair of earrings or a necklace maybe, or a beautiful scarf. Again, wear the color next to your face! Remember to wear YOUR colors! Mine are the bright vibrant kind. You can also wear bright colored lipstick which works too.
IF you still want the black allover, then choose black that's softer and has some drape to it. Also choose a shade that's lighter…. more dark gray. A black lace isn't as harsh either. All of these ideas will be easier on your face.
So is there a way that you can wear black…. ABSOLUTELY! Follow these tips and get out your most COLORFUL accessories, and you'll be good to go! HAPPY WEEKEND FRIENDS!
Shauna XO
ANTHROPOLOGIE is have a 25% SALE OFF CLOTHES, SHOES, & ACCESSORIES THIS LONG WEEKEND!!!!!!
Summer staples UNDER $100 at NORDSTROM!