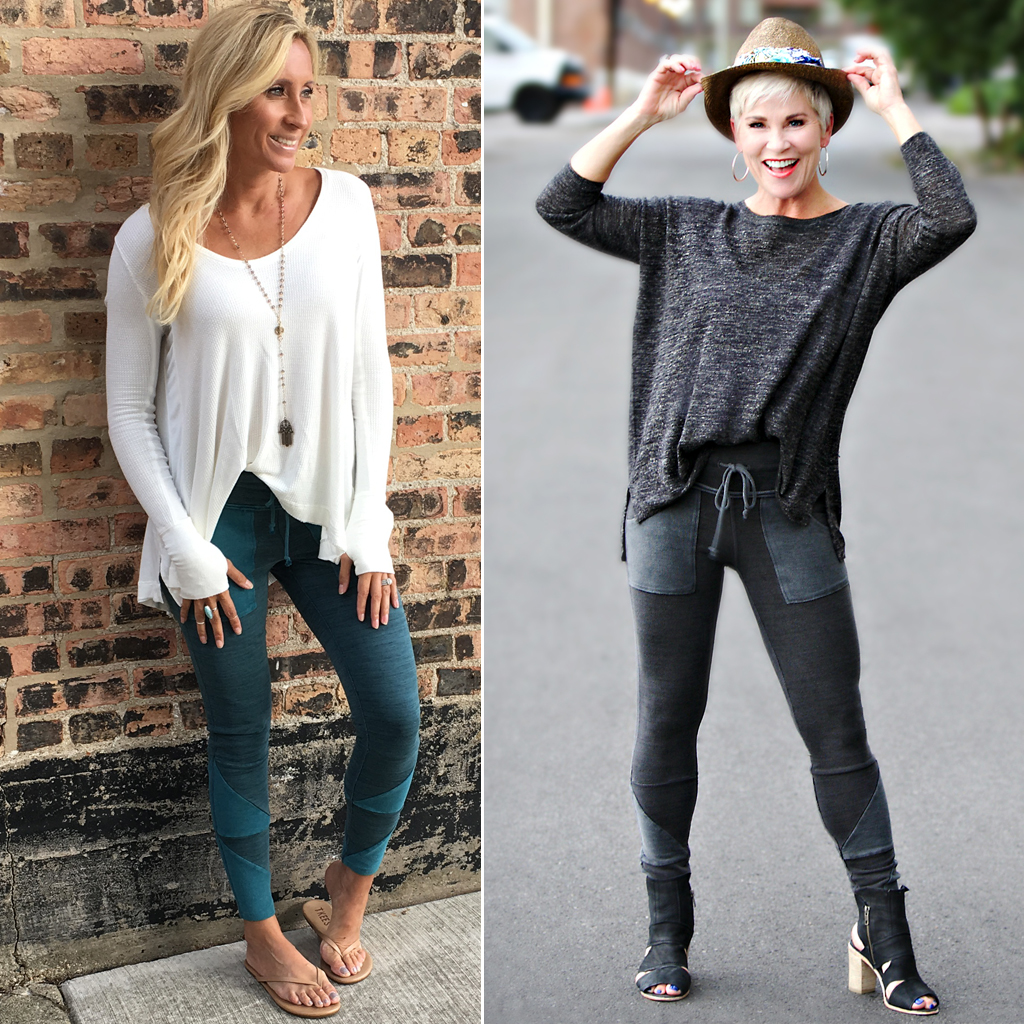 ATHLEISURE has become such an unstoppable phenomenon, that it now has its own spot in the dictionary…..
Athleisure: casual clothing designed to be worn both for exercising and for general use.
This style is now one of the leading trends in fashion. Who doesn't want pieces that they can wear to the gym, running errands, meeting friends for coffee, or even to work? This fast growing trend is here to stay, so why not give it a try? We all want those versatile pieces that we can get the most bang for our buck, but still be CHIC. These Kyoto Leggings are incredibly comfortable for that movement in the gym, but on trend to dress up for a night out.
From day to night we've created two looks to show the versatility of these leggings. Lindsay, is casual cool, leaving a workout and ready to run errands. Shauna is date night chic. Two women taking this trend to the next level and achieving the most out of this style. The best part is, there's no right or wrong way to style them. So what's your take on this trend? How would YOU style these leggings?
Free People Booties  |  Leggings  |  Similar Sweater  |  Similar Hat
Follow my beautiful friend Lindsay on @another_day_another_outfit on Instagram!
XO