Have you ever been led on to the most fabulous and genius thing, that you just have to SHARE it with ALL OF YOUR FRIENDS??? Well I have, and I have something to show you all, that you will LOVE, LOVE, LOVE, and L O V E ! I'm not even kidding!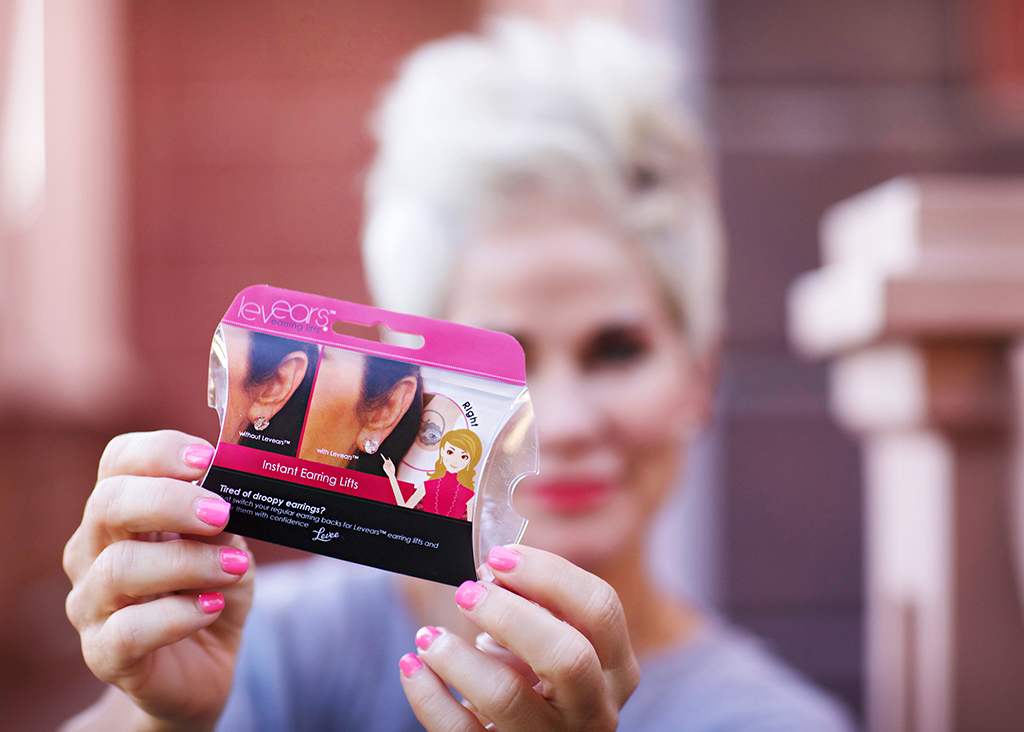 They are called Levears. A simple pair of earring backs that give your earrings the support they need to NOT DROOP. I have been frustrated for years, about drooping earrings. No matter how tight I pushed the backs of my earrings to my lobe, they still seemed to always droop! I just got used to it, and didn't ever think there was anything out there to hold them up properly. Well…….these, you must try! When I got them I immediately took them out of the package and tried them on with my droopiest earrings, the ones I mostly wear, and so therefore have always been the most frustrated by. I COULD NOT BELIEVE THE DIFFERENCE!!!! I even called my husband and said, "You have got to see this! You won't believe the difference!" He has heard me complaining over the years, and so HE knows! They made 1000% difference in how they laid on my ears! They look so much better, so much brighter and more sparkly! NO JOKE here!
I am so happy with them, and really hope you'll give them a try, because there's no doubt at all that you will LOVE them as much as I do!
XO