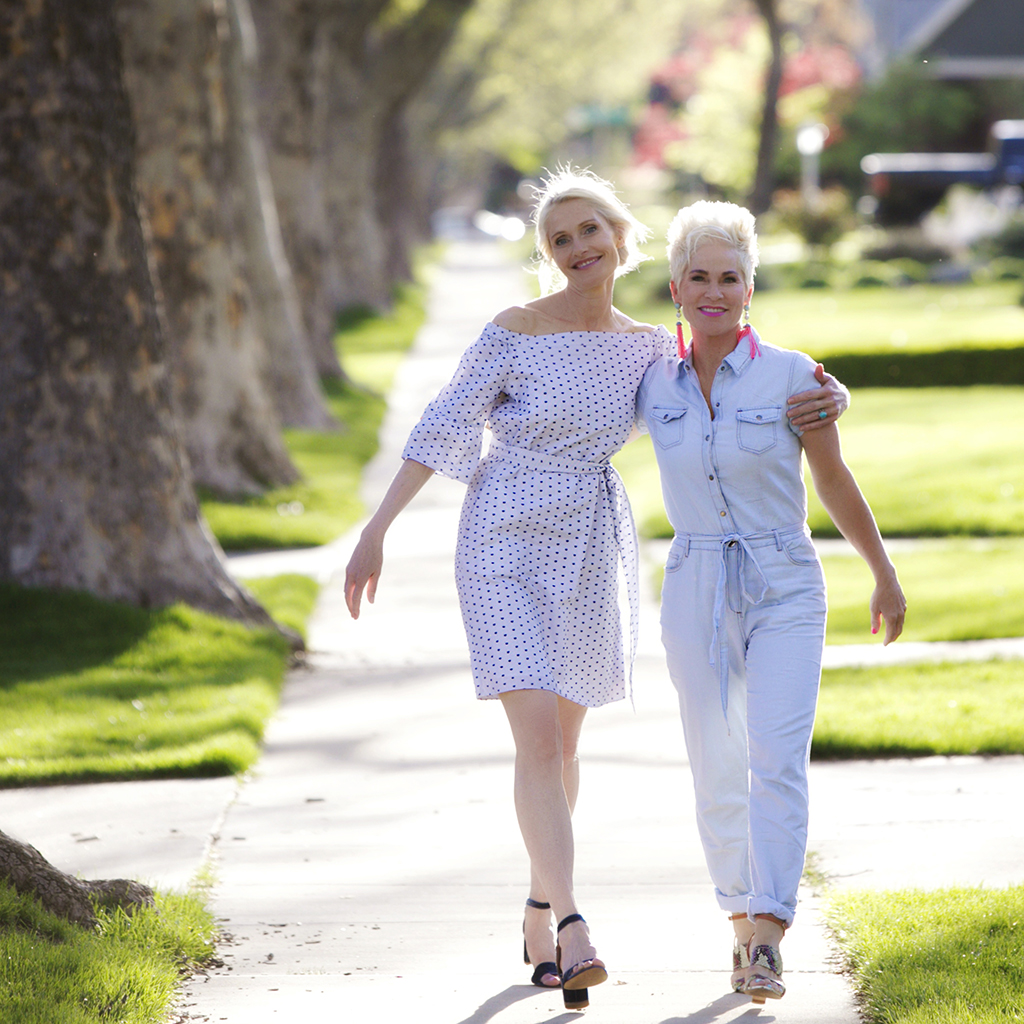 This was an instant connection! How lucky and blessed I am, meeting such amazing women, who inspire me to reach higher! This beautiful woman definitely has done that! We met a few weeks ago for the first time. There was so much we had in common, and yet had completely different life experiences! I walked away that evening feeling stronger as a woman, and so blessed to have another lovely friend in my life!
This is Helle. She's @hellegrimmer on Instagram. I would say she's a natural when it comes to modeling…..even been on the cover of Vogue Magazine and the cover of JCrew! And she's the sweetest girl ever! So sincere and authentic!!! I'll show and tell you more about her another time.
My jumpsuit is from Nest Boutique. Isn't it cute??? I'm so in love with jumpsuits! You'll never believe how inexpensive this one is!!! It's one you might want to consider! The Nest is my FAVORITE little spot to shop when it comes to boutique shopping! It's such a fun place to browse around in! For you readers from Utah, you definitely don't want to miss it! It's located out in Daybreak. 11259 Kestrel Rise Road to be exact!
Her Outfit~
HAPPY SUNDAY FRIENDS! XO