I don't know if you've ever heard of Anne Fontaine, but this designer is just A-MAZING! Her pieces are classic with a fun edginess to them. She considers the white shirt the main staple of a feminine wardrobe, and if you're in need of one….check in with this site! She has every kind of white shirt you could think of!!!!
I wanted to talk about "outfits for traveling". I really, really, really don't like traveling in clothing I have to worry too much about. For instance wrinkling. I hate getting off an airplane with my clothes looking a mess because I've been sitting for hours…or sleeping for that matter! And when traveling I like to make sure that what I'm packing can be worn many ways! This outfit meets all those requirements!!! Wear the pants and jacket separately both easily dressed up or down! So functional and versatile!!!
jacket | pants | scarf | sunglasses
And let me say something about the scarf. ALWAYS take a scarf when traveling! It will be there to keep you warm, and it can change up any outfit. This one is so big you can wrap it around and wear it like a sarong, or like I did here over leggings! I loved it this way!! You can easily slip it in to your bag if you don't need it, or tie it on one of the handles for some extra style! And this one in black and white goes with so many things!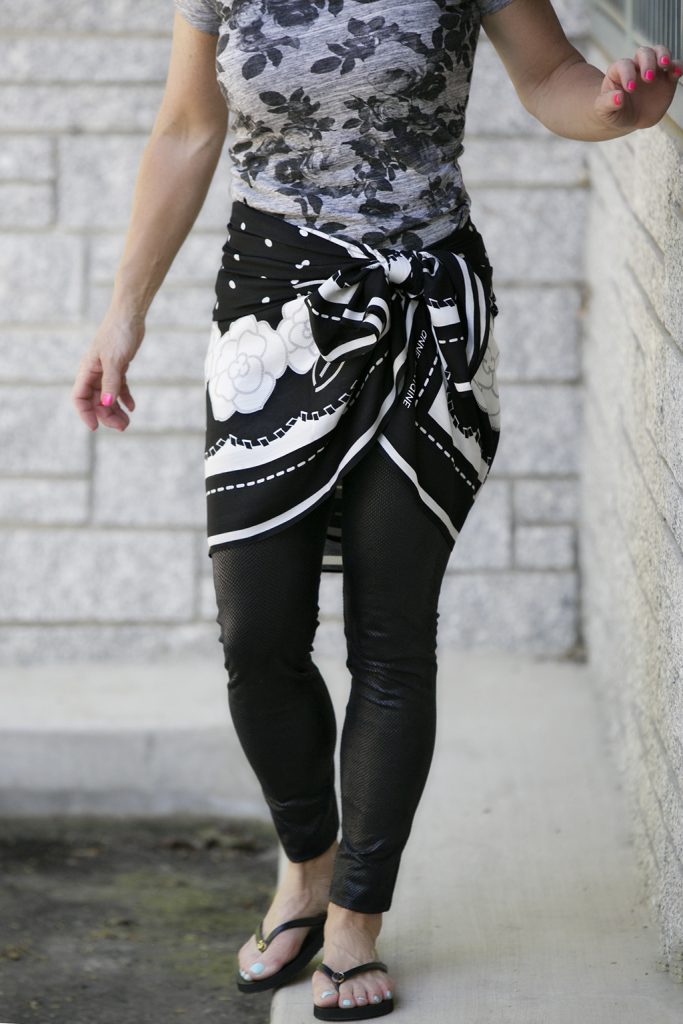 I'm so pleased with the stunning quality of this outfit……IN LOVE with ANNE FONTAINE!
xo