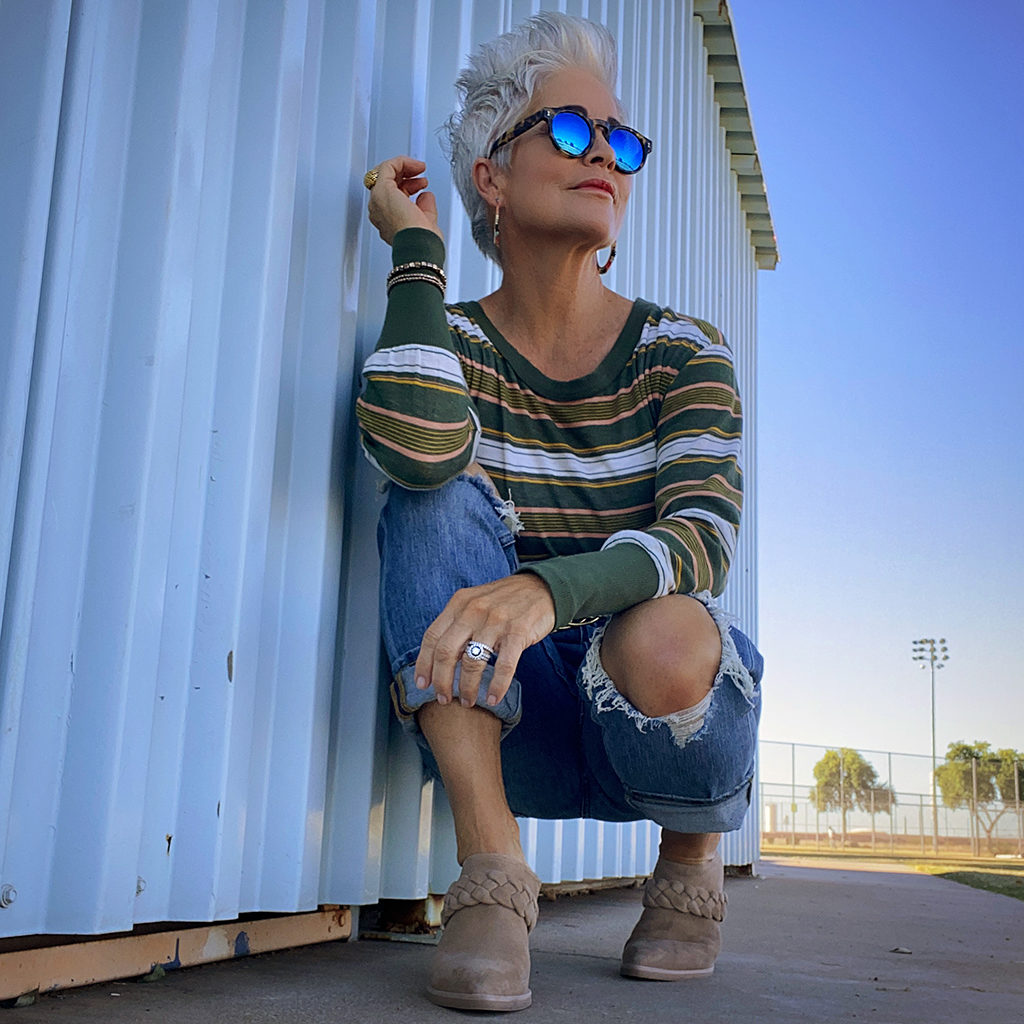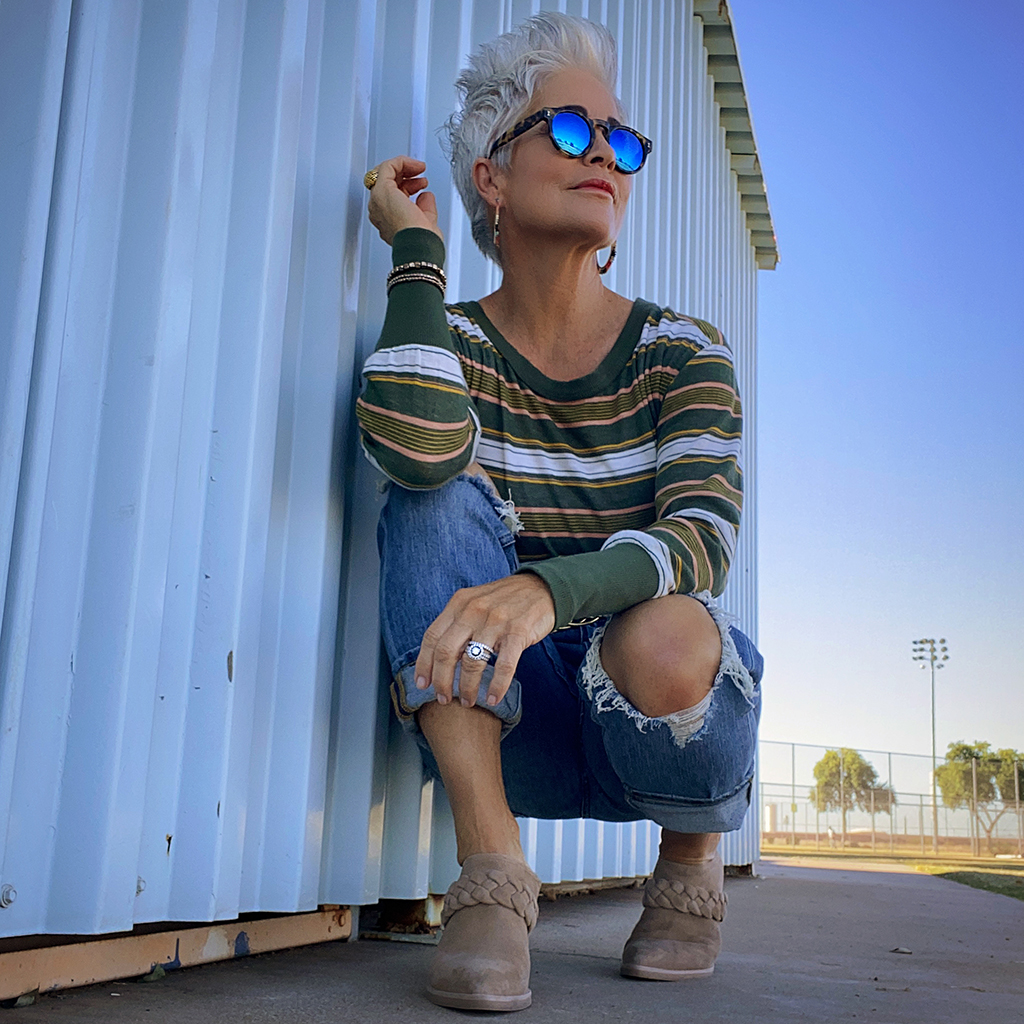 Ladies…. let's talk. AM I TOO OLD TO WEAR THIS? I have women asking me all the time about this. There is such a debate about age and what to wear if you're a certain age, etc. I guess because I LOVE clothing so much, it's a no-brainer! If you LOVE it WEAR it! It's really very true….. IF YOU LOVE what you have on, MOST of the time it will look good to others. In other words, CONFIDENCE is everything!
I'm pretty confident in what I choose to wear. However, sometimes I get it wrong, and will adjust whatever needs to be adjusted (shoes, jewelry, the combinations of things, etc.). I'm always a bit surprised at women that say to me, I would never have thought to put that together, or I had no idea that I could wear that at my age, or do you really think someone my age could wear that?
I do think though, that if you are in your 60's and choose to wear distressed torn jeans, there is a more appropriate way to wear them at that age. I definitely would not style them like a 15 year old, or a 25 year old. I would keep everything else on the more conservative side. By doing that, you can ROCK those ripped jeans and look amazing, and not look like your daughter.
It's amazing what accessories can do as well. By changing out some jewelry or a bag or hat, you can change the look of an outfit really quickly! As I said above, if you want to wear super funky jewelry, maybe keep your outfit on the simpler side.
In the above picture, I'm wearing some super distressed denim, with a green stripe tee. Nothing is very extreme, except maybe the denim. I've sized up on these for a super slouchy fit which I will always love. My neutral booties are pretty basic and I'm wearing minimal jewelry. A teenager would wear maybe some hightop sneakers and a hoodie and much louder and exaggerated jewelry…. maybe a bunch of chunky bracelets? Do you see the difference?
BALANCE is the key to any look. At mid-life think about trendy with classic, or skinny with oversized. In other words don't wear an all trendy look. Or don't wear tight fitting all over. Now of course there are exceptions to the rule….. I always say, "It just depends." But the bottom line is IF YOU FEEL CONFIDENT, most likely, you'll look good. Most people are noticing your confidence over what you are wearing! Now ladies….. go and dress confidently and learn how to ROCK THE TRENDS!!
Shauna XO