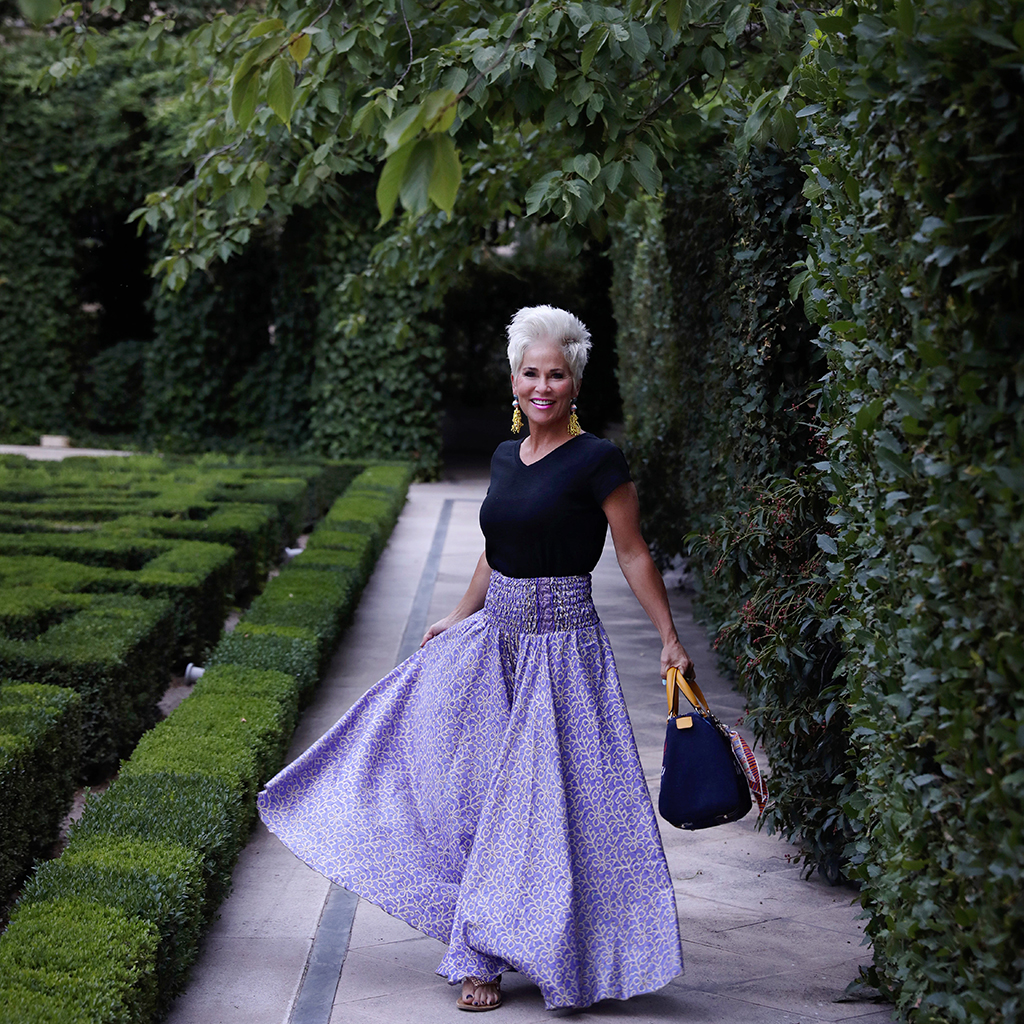 Do you remember me saying that when I packed my bag for Spain, I was VERY conscientious about how much I took? I wanted my bag as light as I could get it. I did pretty good I think at taking JUST what I needed……I thought! And then you know when you get some place and you wished you had brought this and that, and that you had thought more about what to take? It seems I do this every trip, no matter how much is in my bag. And it seems to always be sweats…….yes, something to keep me warm! But over in Spain, as I was visiting all the different sites, I wanted a maxi something! A dress or a skirt, I just wanted something feminine and girly and flowing!
I was wandering one afternoon, a couple of days in to the trip, and walking down a cute little cobblestoned street, and passed a souvenir-like shop. Right inside the door, there were these silky colorful skirts and pants. I took a look at the price, and they were only 7 euros! SOLD!! This would be my flowy and girly skirt….it's actually not a skirt but pants. I loved wearing it around while I was there. It was comfortable and easy and cool. I always pack a black tee-shirt and so that's what I wore with it, this one from J.Jill. These earrings were the perfect contrast with the skirt! And then my Pedro Garcia sandals I've had forever. Remember these ones from the Nordstrom Anniversary Sale are from Garcia as well. The metallic ones are sold out, but they are available in black.
So from now on, I think I will think more about the maxis I have in my closet as a GOOD thing to pack for ANY trip!!!!
Shauna…..XO