This trip to Spain was a gift. I wanted to share just a little bit of what I was able to see while I was there. I have three sons, and one of them graduated with his MBA in Madrid, after a LOT of hard work. That was absolutely the best part about my trip, was seeing him accepting his diploma with the biggest smile on his face! I felt so proud!! My sons are my greatest accomplishments and blessings in my life, and no matter how old they are, or for that matter how old I am, I still want the very best in life for each one of them!
The first day I arrived I took the Madrid City Tour Bus all through the city to get my bearings and an idea of how the city is laid out. I love doing this for my first visit to a new city. It helps so much finding my way around for the rest of the trip! Then later that evening I walked to the Buen Retiro Park, one of the largest parks in Madrid…it was just beautiful and so immaculately sculpted!!
The next day I visited the Prado Museum. WOW! Just stunning art, and some of the biggest pieces I've ever seen. I love museums, and this was one to remember! I used one of the beautiful halls to photograph one of the dresses I wore. The perfect location for a photo shoot!!!
My favorite in Madrid was the Mercado San Miguel Market. It was fun to go around and see and taste all of the different kinds of food there. I've not ever been brave when it comes to the food in other countries, not a "foodie" AT ALL! I sort of stick to simple and basic! I sampled the yogurt, cheese, crab, and of course chocolate! I tried churros for the very first time. They eat them over there with a cup full of thick chocolate. I actually ate that, one night for dinner!!! Yikes! The cobblestoned roads and music, cafes, windows and architecture were just so fun to see!!! On Sunday we went to El Rastro, Madrid's oldest and most iconic street markets. Such amazing things strung about everywhere from clothing, leather goods, jewelry, food, and art. The nightlife in Spain is really REALLY a night life!! Nobody goes to dinner until 10pm. I went one night at 8:30 and the restaurant was empty, and by the time I left, after 10, it was starting to fill up. I saw very young kids out at midnight and later riding their bikes and skateboarding. It's just normal there to be out all night!
The next day we took a train to Segovia and saw the Segovia Cathedral, the aqueducts, and castle. We also spent time souvenir shopping for our littles and this is where I ran in to that fabulous TWIRLING maxi I posted yesterday for just 7euros!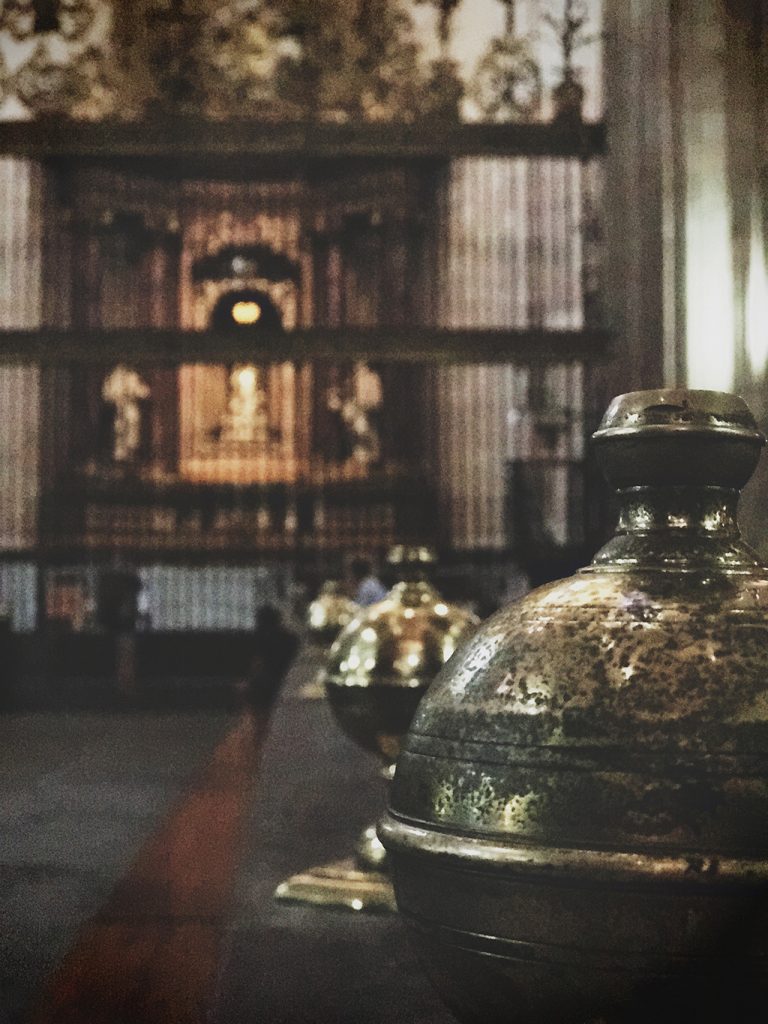 We then took a train to Barcelona for a few days. It was much cooler there. My favorite area was the Gothic quarter and big plaza area. There were always great musicians there playing which I could have listened to all day! The Cathedral De Barcelona, was there, surrounded by cobblestoned streets and shops. The music was fantastic and this is where I finally found my favorite dark chocolate!
We also went on a tour of the Sagrada Familia. This cathedral is the biggest in the world and still under construction! If you get a chance to go I highly suggest you do a tour. There's just too much you'd miss if you didn't have a tour guide pointing everything out. Incredible!!!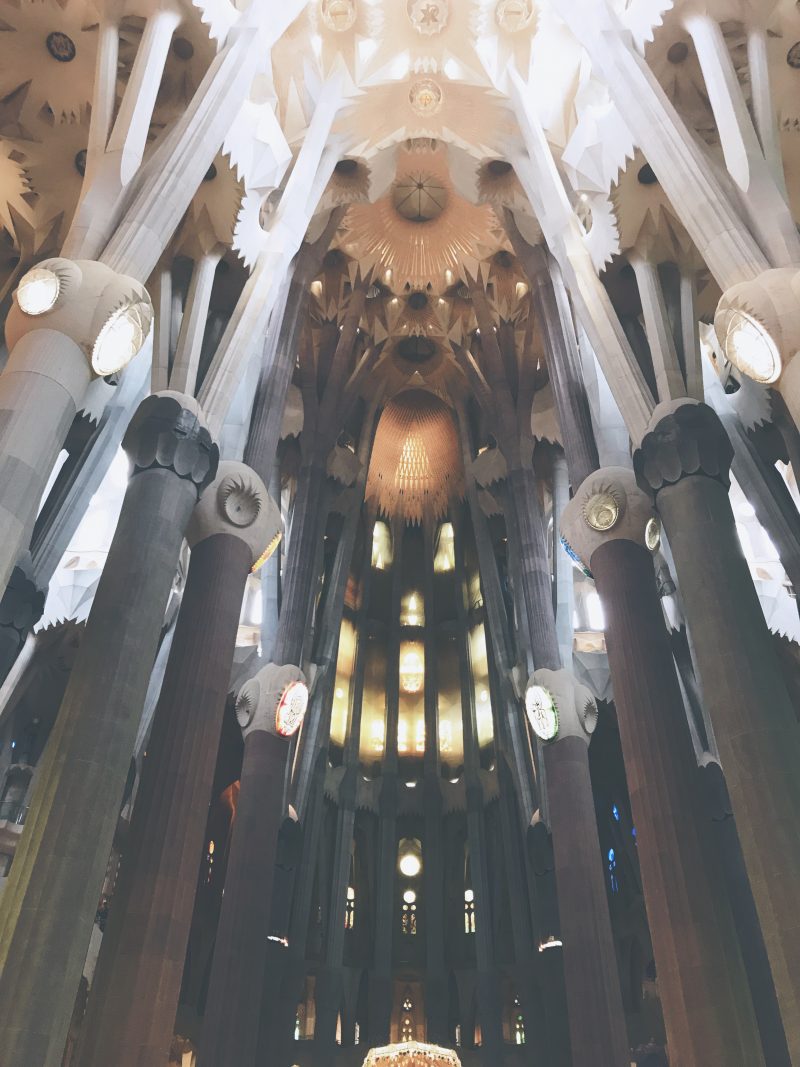 The Castle de Montjuic,  a military fortress also in Barcelona,  was beautiful overlooking the Mediterranean Sea. It was really peaceful, and I'm so glad we took the time to visit. It was such a great place to just sit, and after all the walking I did I probably would have if I had been by myself! Spain is a beautiful, vibrant, and fabulous country!!! I was only able to tap in to just a small bit of it, but feel so grateful I did! Now…..catching up on all that sleep I lost!!!
Links here to a similar outfit to the one I wore on the airplane…
Pants  |  Tee Shirt  |  Sandals  |  Denim Jacket
Shauna…..XO