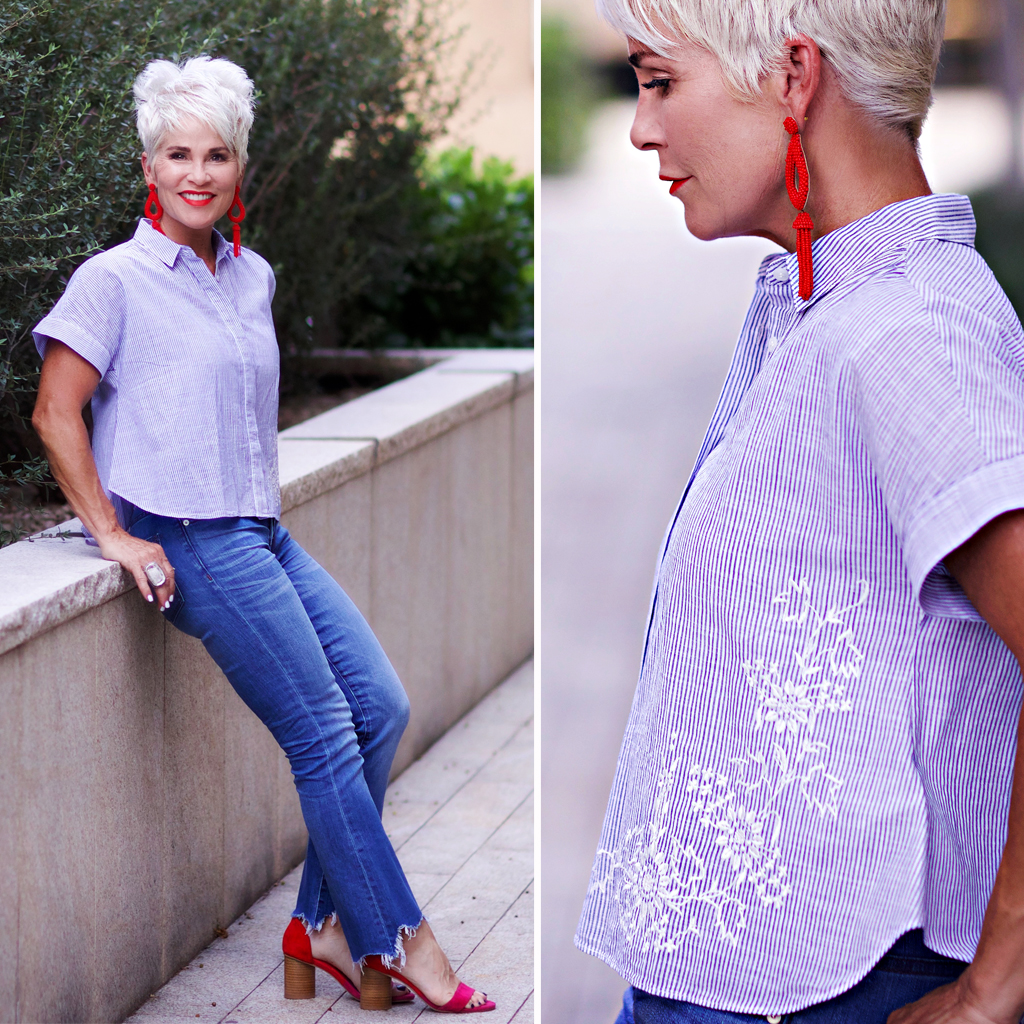 Talking about this cute little summer crop today. It has the sweetest details I think! Right on trend with all the embroidery we're seeing everywhere right now! I have loved this top from Madewell this summer. It's really light and cool, and blue stripes go with EVERYTHING! It's cute with my red and floral pencil skirts, my white denim skirt and jeans, and of course my colored jeans! For someone that's taller than me, you would definitely need to wear a high waist because of the crop. I've said this so many times, but I'm only 5'1.5″ so keep that in mind when you're looking at it here. And here again are some jeans with the ragged raw hem. These too are from Madewell. These were from earlier in the year, but linked below are a couple of close options, and one of them is part of the Nordstrom Anniversary Sale! I've linked the whole look below for you to shop! I've loved these sandals….hot pink and red! The sandals below are the same sandals, only in shades of blue! LOVE them! The other pair are almost identical to the ones I have on here. The block heel makes them so much more comfortable to walk in! Earrings too are some similar and at a GREAT price!!!
Top  |  Jeans  |  More Jeans  |  Shoes  |  More Shoes  |  Earrings
Remember the Nordstrom Anniversary Sale!!! It ends August 6th. I'll be posting more of my favorites this next week. In the mean time here are my first picks I posted a couple weeks ago! Best time to get some early Christmas shopping done!
Shauna…..XO