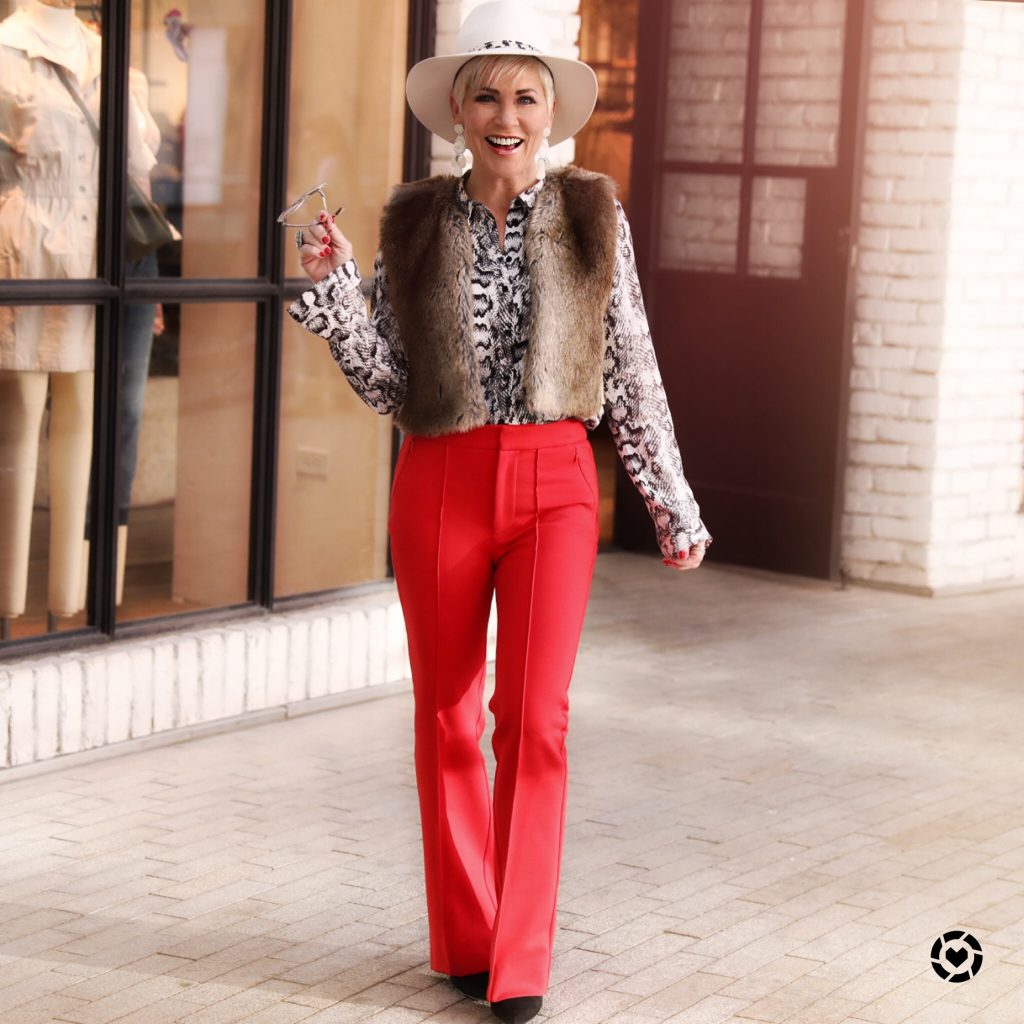 Talking about ALL THE WAYS to wear animal prints. I used to think it was a trend, but I'm beginning to realize that they're here to stay!!!! This top is my FAVORITE animal print item right now! And when you can find such a great little top at such a screaming deal…..you probably should consider it! A classic button down style and really great fabric, make it a must have! I LOVED it with these red pants and faux fur vest (similar)!
You can be assured that ANIMAL PRINTS are definitely a neutral. If you think about them….they go with nearly every color, can be mixed with florals and stripes and all kinds of patterns! In fact I LOVE them mixed with other prints! Below I've linked some of my favorite ways to wear this look! How would you style ANIMAL PRINTS?
WITH A GRAPHIC SKIRT~

WITH SOME FAB JEANS~

SHOES GALORE THE EASIEST WAY TO WEAR ANIMAL PRINTS~

MIXING THE PRINTS~

ACCESSORIES~

So friends…..be a little daring and try some ANIMAL PRINT STYLE! You can wear this any time of year, and it's a for sure way to amp up your style!!!!! It also makes for a really fun gift for a sister, a mother, a daughter, a granddaughter, or a friend!!!!!
Shauna XO