FINALLY I'm giving you my review on the facial procedure I had done about a month ago. It was the  light and laser facial at Gateway Aesthetic Institute  in Salt Lake City. I've trusted Inna for several years when it comes to my skin and face. This was a procedure that she had recommended to me a while ago, and I just never could find the time to go in and get it done! And it's not even that big of a deal….time-wise OR healing! This treatment is good for age-spots, pores, wrinkles, veins, freckles, skin tone, redness, and moles. And the best part is that it's affordable!!!
All the info is right here!
This only took me about 15 minutes, not including the numbing cream time. That part took about 30 minutes. The procedure itself was NOT painful at all, and DIDN'T hurt anytime afterwards. There were two spots on my cheeks that turned really red, and took more time than usual to fade away. Inna said this was due to some really deep capillaries.  It usually takes just one week for all the redness and marks to go away. I was able to cover mine up with makeup until they had disappeared. But I've really liked the results and see a difference mostly in the age spots and discoloration. And seriously the cost…..so minimal, $399!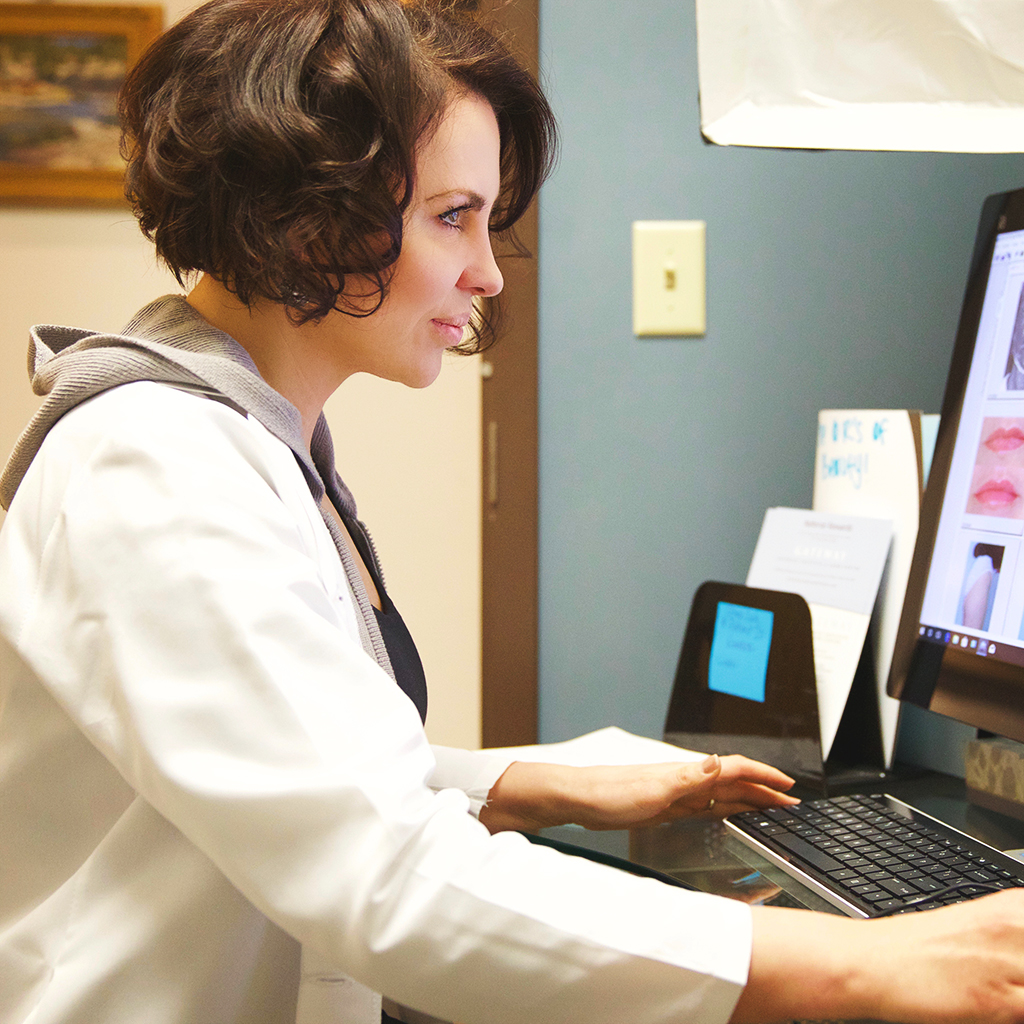 I talk to so many women about their cosmetic procedures. I'm always surprised at how many will go to someone who is offering a "special", and they have no experience with them or recommendations! When it comes to YOUR FACE, you absolutely need to do your homework!!! One mistake, and it could be devastating! Don't skimp, don't go for deals, and DON'T go to ANYONE who you've not had a strong referral to. I can't express that enough. Some of these procedures can be costly, and it's an easy thing to think that you could get it cheaper at another office! Not only do you have to do the homework and research on the procedure, but you have to decide what is BEST FOR YOU and your skin! Take advantage of consultations! Ask around and read up on what is best for the problem areas you're having! SO IMPORTANT!!!!!! Another recommendation Inna has is to choose an office that offers multiple devices, because based on what you need to treat and your skin type, you would choose different lasers.
I LOVE Gateway Aesthetic Institute! They are professional and have always taken great care of me!!!!
And friends listen to this….if you go to Instagram and follow @innaprokopenko_rn and tag three of your friends you will be eligible to win this jar of face cream valued at $150. Inna will mail it to you directly within the US. What a great thing to have!!!!!
I hope this has been helpful to you! Have a great weekend everyone!!!
Shauna…..XO