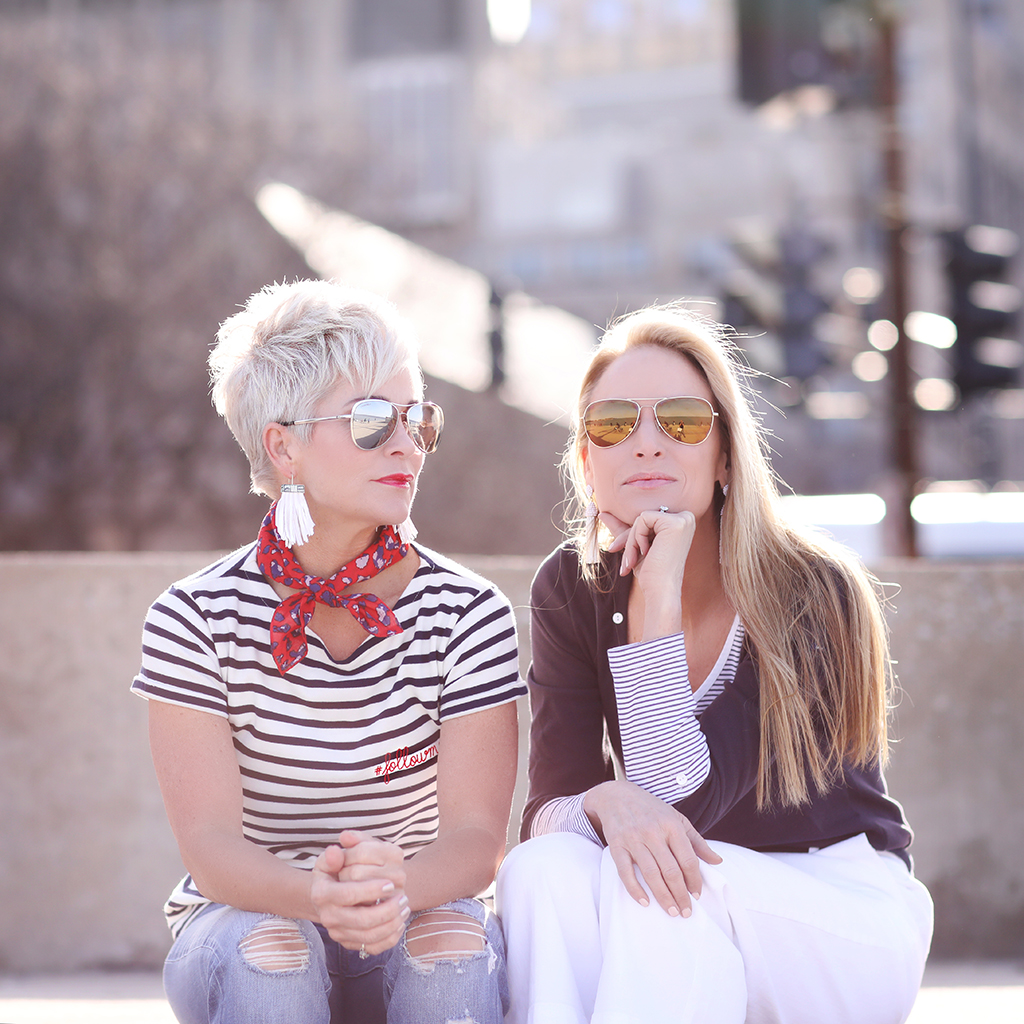 Friendship is such a gift in this life!!! And this one of mine, is a treasure! I adore everything about her….her dry sense of humor, her green juice, her sense of style, and her authenticity! She's the one who really got the ball rolling for me with my blog! I'll always love her for that, for seeing the possibilities of Chic Over 50 from the beginning! And another endearing thing about her, is that I don't think she knows how awesome she is!
We met on a beautiful day in Chicago, down by the water a few weeks ago. I had to really talk her in to a few pictures! I'm sure it's not one of her favorite things to do, and so I really, really appreciate these. She has the best style, and enjoys fashion as much as I do! There's this quote I found that I LOVE that reminds me of our friendship…
The best kind of friendships are fierce lady friendships where you aggressively believe in each other, defend each other, and think the other deserves the world!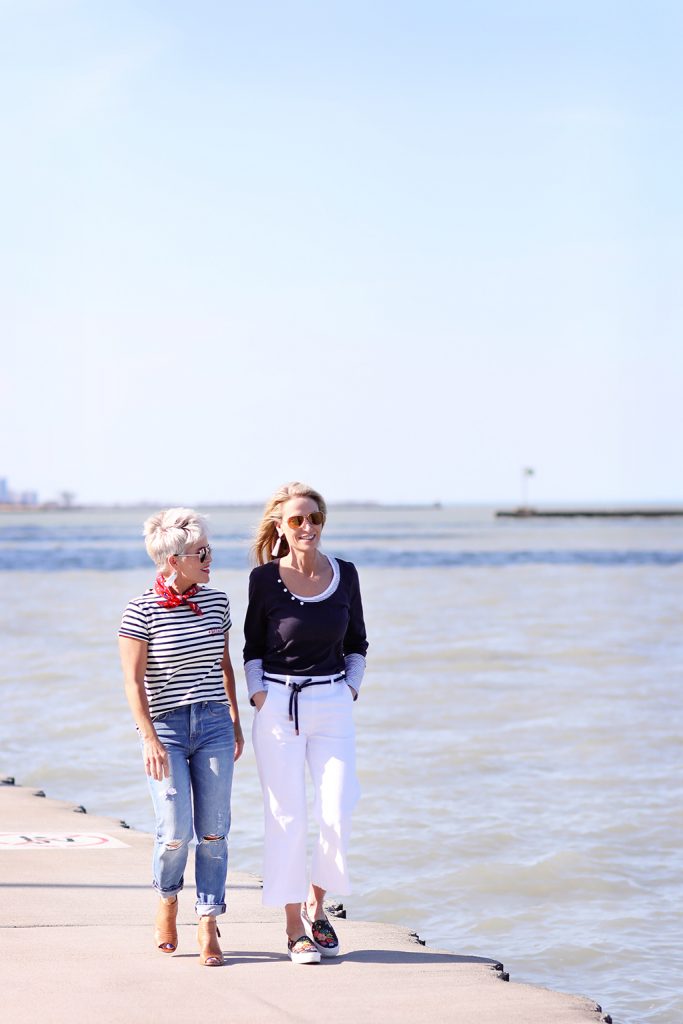 I LOVE her so much…..and I'm such a lucky one to know her! xoxo
@fitzcahill