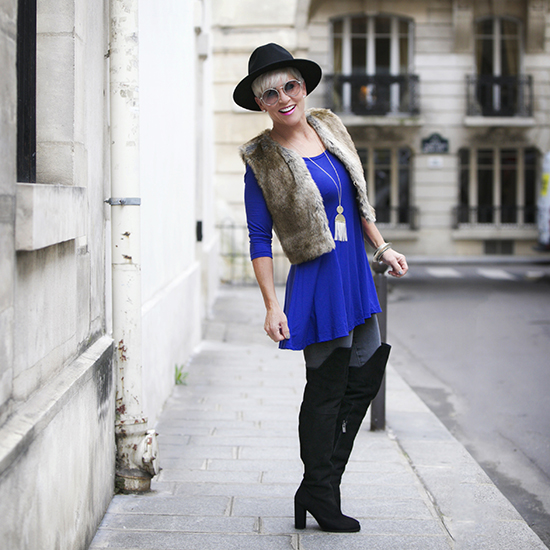 I wanted to show you another way I styled this fabulous top by
I could go on and on with it really!
Made from MicroModal fabric, which is so luxurious!
I can't say enough about the way it feels and hangs! So drapey and beautiful!!
And this has got to be one of the best colors ever!
I've shown you a couple different ways now, how I styled it,
but there's so much more.
For you business women out there,
I think it would look great underneath a suit jacket!
How would you wear it?
xo