What do you take to the beach? What do you wear? For me, I wear as much as possible without looking like it! I'm just not one to walk around in a swimsuit if I don't have to! Cut off denim shorts are always in my bag, and one of my favorite things to wear……my husband's shirt tied up in a knot! This is linen and so breathes well and is nice and cool! I would even wear this over a suit without the shorts because it would totally cover my behind! Hats always, sunglasses always, and most important……SUNSCREEN!
As we get older and start to notice fine lines and see the wrinkles become more and more apparent, we begin to realize how important skin care is! I have always taken good care of mine as far as cleansing and moisturizing, but when it comes to the sun, I haven't been so good…mostly speaking about my younger years! Now I carry a can of sunscreen in my tennis bag, and don't leave the house without a good layer of sunscreen on my face. It's easy to believe that if it's cloudy, we won't be that affected by the sun, but so not true! Sunscreen is a must-have in any skin-care routine! The UVA and UVB rays from the sun actually AGE skin cells, causing loss of collagen, which then causes the fine lines and wrinkles! I had a dermatologist tell me once that she sees more skin cancer on the left side of people's faces, due to driving! Can you believe that??! And though our biggest concern is our faces, we shouldn't ever neglect applying all over our bodies!
This is my favorite face sunscreen by CHANEL.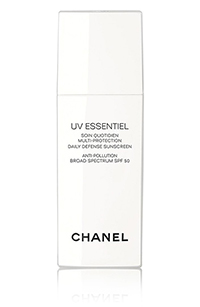 And this CC Cream also from CHANEL, is so fabulous for when I play tennis! This magic potion has SPF benefits, anti-aging properties, and a lightweight velvety coverage for a flawless complexion. I LOVE to wear it on the tennis court, or here at the beach!!!
And what about lip-care? I think this is probably the place we miss the most when it comes to sunscreen application! This is the one I use by Kiehls. It comes in just a clear color, and then five other colors, and is SPF 25!
I also use this foundation from CHANEL that I love not only for the natural look it gives me, but because it too has sunscreen in it! The texture is amazing and it comes in ten beautiful shades!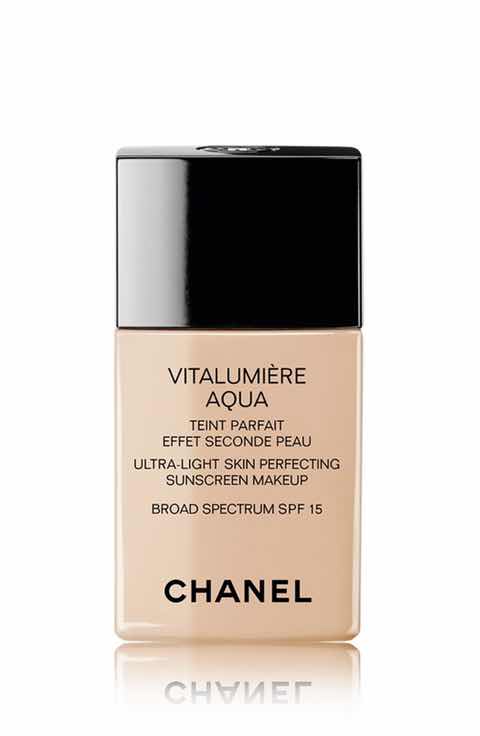 As far as sunscreen for my body, honestly I just use what I can find in the drugstore. Banana Boat I think is what I usually have in my bag. I like the spray on kind so I can use it myself on my back.
Hope this has been helpful friends! You'll never be sorry for treating your skin the very best you can, by eating right, drinking lots of water, getting enough sleep, and using SUNSCREEN!!!!
xo