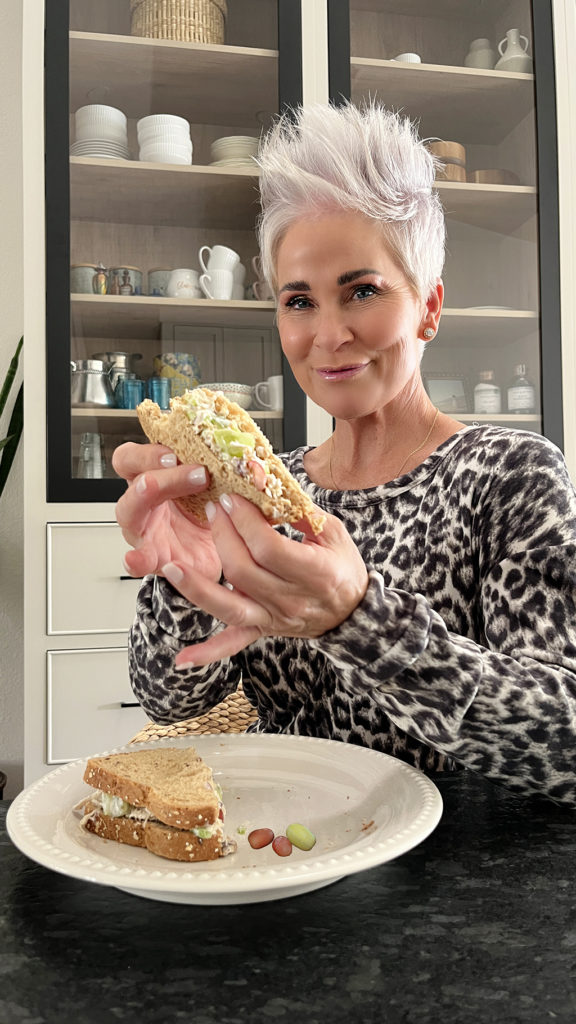 Thanksgiving is right at our fingertips and I couldn't be more excited. There are so many fun family memories wrapped up in this holiday! My mama's homemade rolls, kids and cousins everywhere, and leftovers!
I seriously remember the most delicious turkey sandwiches! We snacked on leftovers for days after Thanksgiving. How do you use your leftover turkey? Maybe soup? What about a turkey casserole? Best of all though would be TURKEY SALAD made with CALIFORNIA GRAPES! Oh my goodness, I can't wait! My favorite way to eat it, is on whole wheat bread out on a beautiful hike someplace.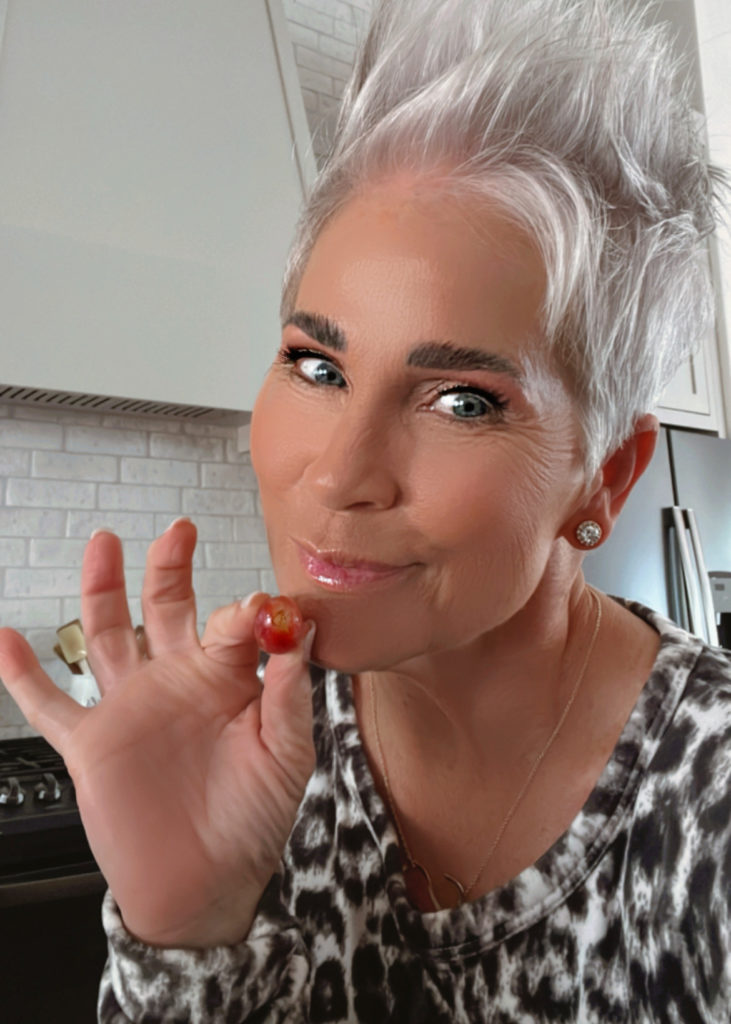 HEALTH BENEFITS OF GRAPES
Were you aware of ALL the HEALTH BENEFITS of CALIFORNIA GRAPES? They are delicious indeed, bursting with flavor, but they're also heart-healthy. Grapes help support the brain, colon, and have skin benefits too.
Both red and green grapes are a natural source of antioxidants and other polyphenols. They also do a great job at supporting may help support a healthy immune system. This is the time of year when we want the strongest immune system to help fight off the cold and flu bugs! By eating more fruits and vegetables, INCLUDING GRAPES, you will feel better and have the best you are taking a key step to helping to maintaining a strong immune function! And just a couple more facts about California grapes….. they deliver ENERGY AND HYDRATION! Also a natural way to get your potassium and vitamin K.
A GREAT THING TO HAVE ON HAND THROUGH THE HOLIDAYS
TURKEY SALAD made with California grapes, is such an easy way to use your leftover turkey and can be saved in your refrigerator for several days. It makes an easy and convenient way to feed unexpected company. Have it in your fridge during the holidays for those times when you need a little something-something but don't want to spend time in the kitchen!
The variety of ways to serve this are more than you'd think. I love my whole wheat bread, but of course you have croissants, bagels, dinner rolls, or lettuce cups. The grapes are always the tastiest part! Turkey salad can be your newest favorite thing to take along on your next picnic or even road trip. My husband LOVES to take it on a roll and have while he's out golfing.
____________
TURKEY SALAD RECIPE
2 cups of chopped turkey
1/4 cup red onion
1/2 cup chopped celery
1/2 cup chopped walnuts
1 cup of cut California grapes
1 cup of mayonnaise or to your liking
salt and pepper to taste
____________
Turkey salad with California grapes is the MOST DELICIOUS way to use your leftover turkey! So….. ENJOY my friends! Oh, and I forgot to mention, the more grapes I have in my turkey salad….. the SWEETER!!!!!
Learn about grapes, including health information, and discover more than 300 recipes at www.grapesfromcalifornia.com.
Shauna XO
Watch me make my turkey salad HERE in this reel.