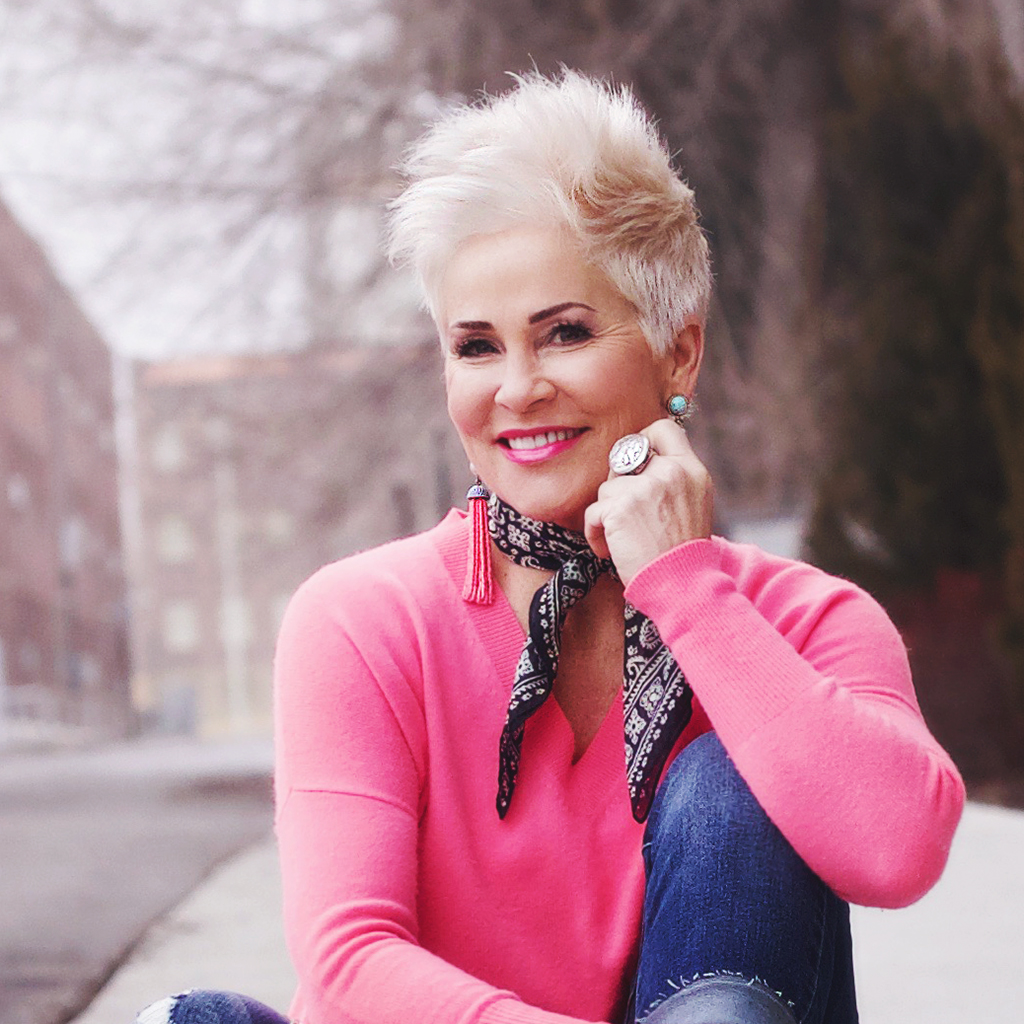 TODAY IS THE DAY!!! I'm so excited that I'll be checking off my "Ballsy" New Years Resolution of coloring my hair PINK!!!!! Yep, it was a challenge from Brookside Chocolate that got this ball rolling!!! I sure am MORE than ready! I can remember a long, long time ago, seeing people with all kinds of colored hair. Nope….it just wasn't my thing! I thought it was a bit weird and sort of rebellious looking! But then when I went platinum a couple years ago, I started noticing really beautiful and fun hair colors on other women. I began wishing that I had the guts to do a little something different with color. And of course PINK was my #1 choice! And when you can completely trust your stylist at Landis Aveda, Harley is mine, it's quite easy to make those wishes come true! I really do trust my hair salon! Harley does such a great job with my hair and I feel totally taken care of there. Aveda has recently revamped their colors so they are easier to mix and work in to something very custom for your hair! And the LANDIS salon is so comfortable….you know with their amazing tea right at my fingertips, to make my experience very comfortable! I could spend hours upon hours there and feel right at home!
Make sure to watch my stories today, for some inside details of what my "GOING PINK HAIR DAY" looks like! And THANK YOU TO Landis Aveda, for taking such good care of me! I can't wait to see you!
Need a PINK sweater to feel girly in??? Shop my FAVORITES here!
http://

Shauna…..XO