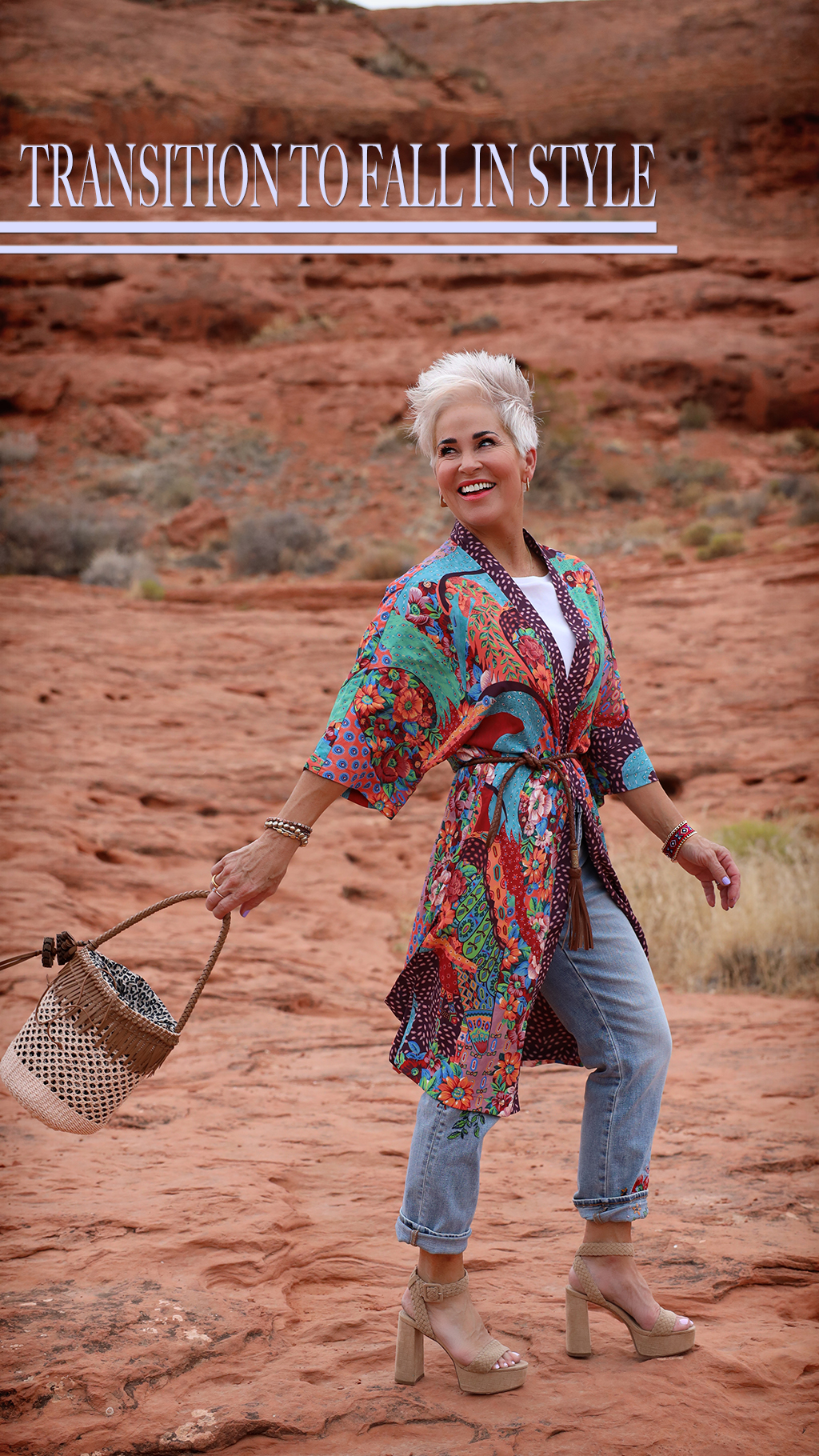 TIME TO THINK FALL FASHION
Can you believe that it's that time of year? School shopping has begun and even though it's still hot and summery outdoors, fall is just around the corner. So if you're out and about shopping, it's probably a good idea to consider how you can take your new pieces in to cooler weather!
This outfit is PERFECTION when it comes to transitioning in to fall fashion. It can all be broken down in to some FABULOUS LOOKS, of which I'm going to show you today. Being able to wear your clothing MORE than just one way is absolutely critical! You have to know how to wear each piece multiple ways, as this will aid in helping you get "your money's worth" out of your wardrobe!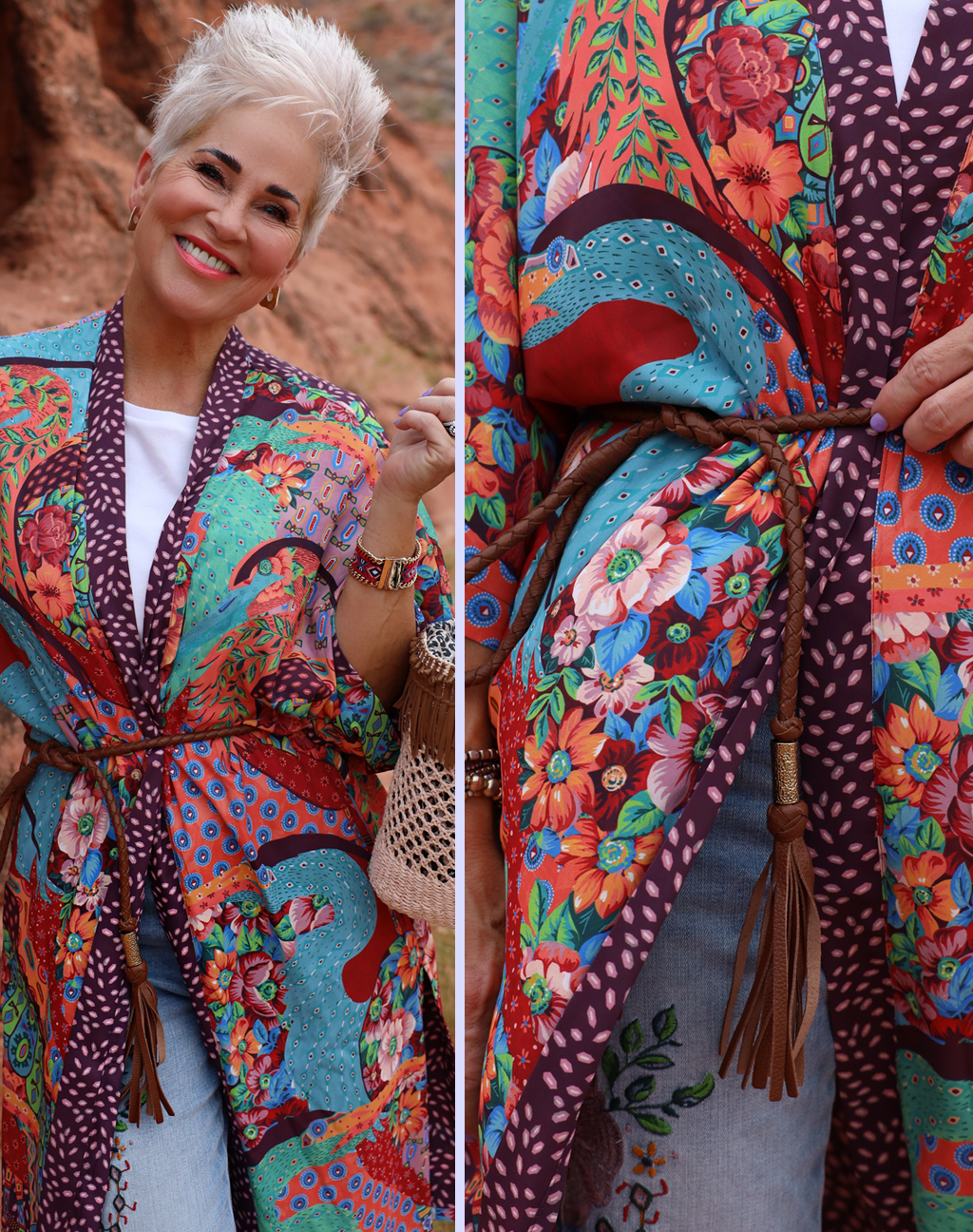 FIRST THIS KIMONO
Wear it now like I have here, OR wear it over a swimsuit like this below. Isn't this adorable? This suit also comes in a cinnamon color that would look GORGEOUS too! Add your straw hat and sandals and OH SO CHIC!
WEAR NOW…

Turn the kimono in to a FALL STAPLE by pairing it with boots, with some jeans tucked in and a lightweight sweater or denim shirt underneath. You could even wear a belt like this one around the middle for some added warmth!!!
WEAR LATER…

SECOND THESE FLORAL JEANS
These jeans are so stinking CUTE! The embroidery reminds me of an outfit my mama made for me back in the 70's. She made me some denim pants and a jacket and then went the added extra mile by hand embroidering colorful flowers on both pieces. It warmed my heart to see this embroidered denim in CHICOS NEW ARRIVALS! There's a NEW PIECE HERE and it's ADORABLE!
Wear them now with a tee or tank top and sandals for a cute summer look. For fall, style them with a leather jacket, a bright colored sweater, or a button-down shirt and a vest! Again add some booties and maybe even a scarf as linked below. A fantastic look for fall!
WEAR NOW…

AND LATER…

~~~
HERE ARE SOME OTHER IDEAS

Wear the kimono NOW with denim shorts, a simple tank or tee, sandals and a hat!

THIS DRESS (comes in some beautiful colors) is the perfect one to wear underneath this kimono. I would wear it belted! A great way to transition this piece.

One more idea with these jeans for a more DRESSED UP vibe. Use a pop of color in a bag, or go more conservative with one in black.
~~~
It truly is time to think fall fashion and good to keep in mind these next couple of months! That's all for now friends. Hope you are enjoying your week so far, and make sure to join me on INSTAGRAM for the latest! I appreciate you all so much!
Shauna XO