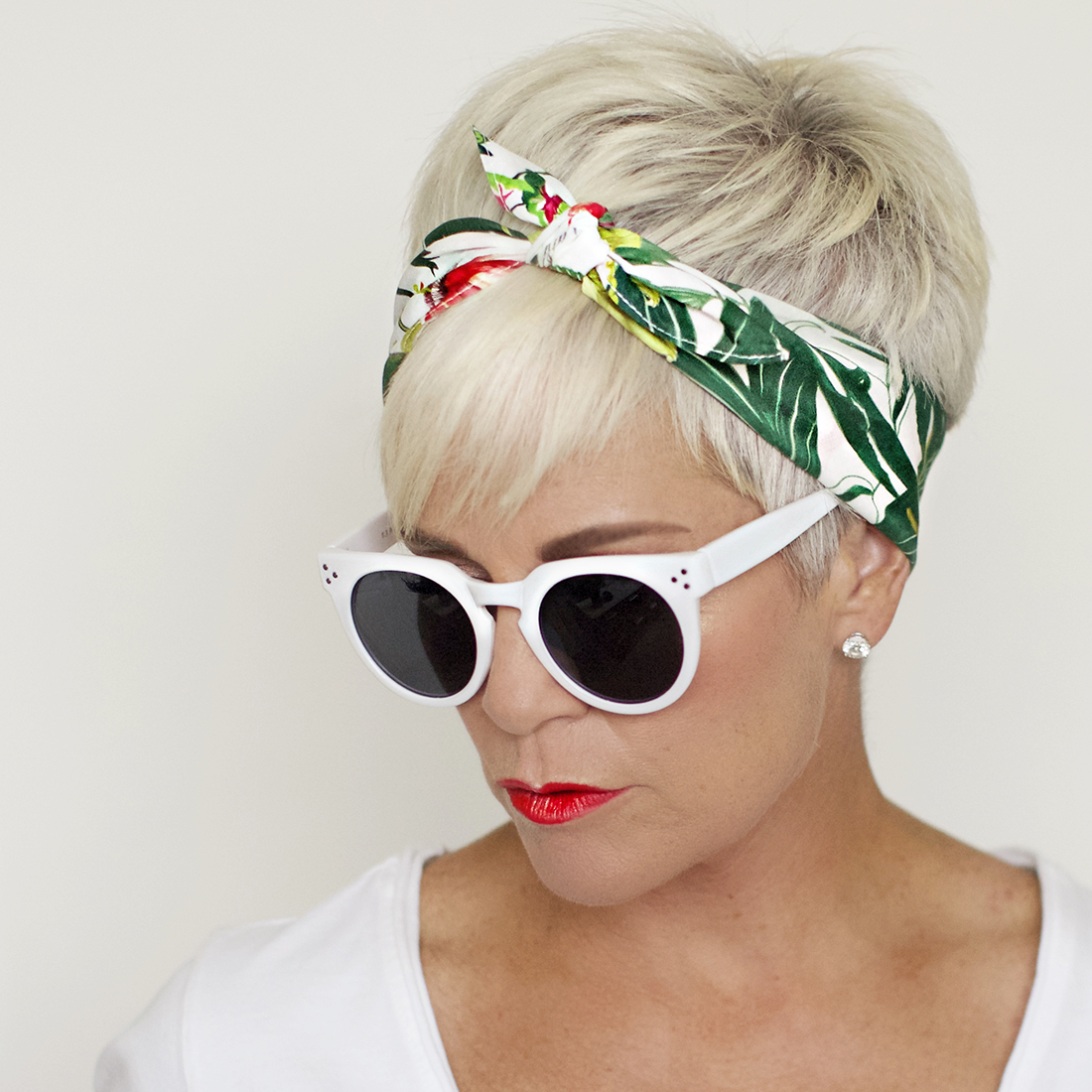 And here's that cute little neck scarf,
all tied up in my hair!
This is the perfect size of scarf to use in your hair!
It seems whenever I'm in Hawaii,
that's when I like to wear my hair in a scarf the best.
Maybe because of the humidity?
It's a good way to take care of a "bad hair day"!
And don't EVER think if your hair is cut short,
that you can't wear your scarf in your hair!
You definitely CAN!!!
And it will look oh so cute!
HAPPY WEEKEND FRIENDS!
xo