Psssst….I have a secret! These pants are the most comfortable, practical, last forever pants you might ever own! I almost hate to tell you, because these kind of pants have gotten a bad rap ever since I've known! They are the kind of pants older ladies wear because they are forgiving and much more comfortable than normal styles! The secret is……they have a hidden elastic waistband for added comfort and give. The way you can move in these without anything tugging or pulling or pinching is heaven! The fabric is cotton, nylon and spandex which is magic when you travel! And they are all on sale! Remember how we used to think of elastic waist pants? These are certainly not like those!!!!!!!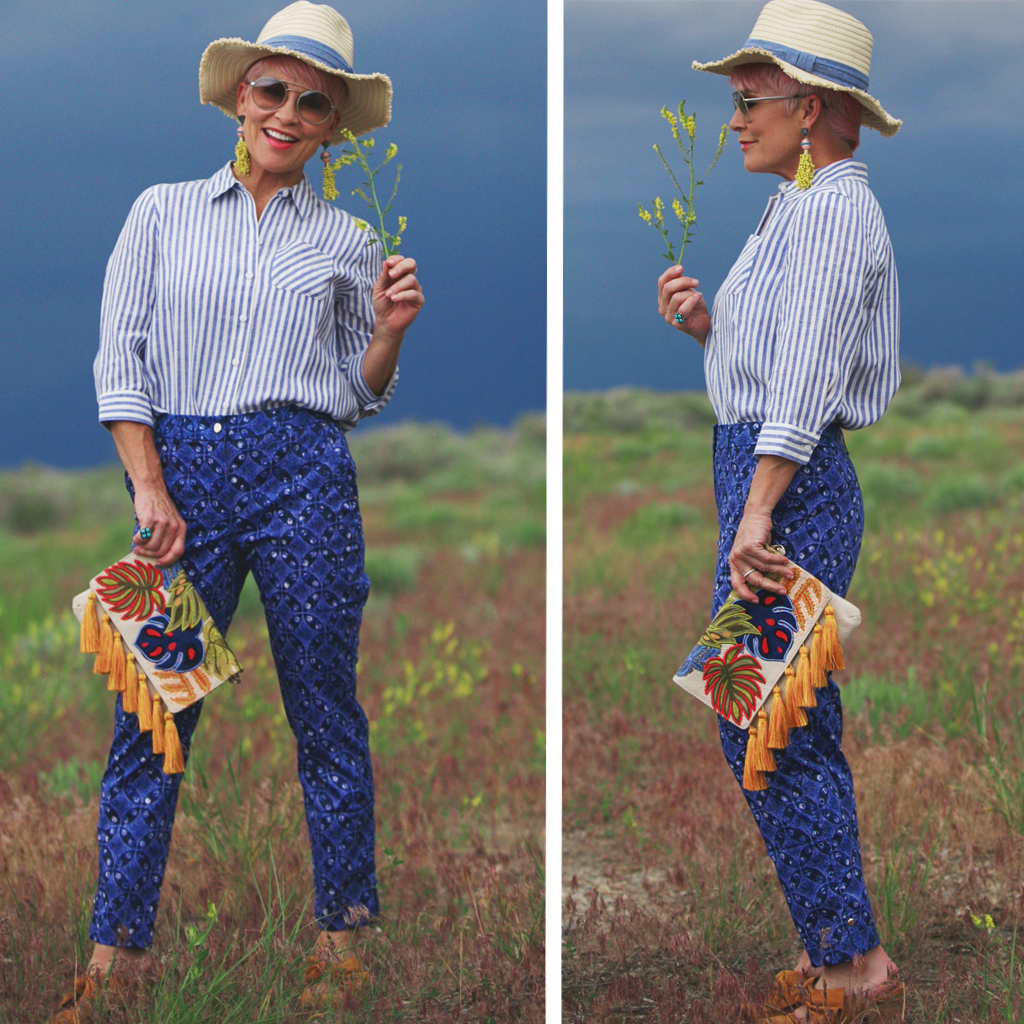 And then there's this linen shirt….and stripes too!!! The perfect one to mix in with all of your other patterns! The three-quarter length sleeves are so easy. I like to roll them too, to give the shirt a more casual look. These two pieces could be essentials for your summer wardrobe…perfect for all your travel plans! Both easily worn dressed up or down! And then when you add fabulous accessories like a fun bag, hat, and earrings….you then take your look up a notch to the next level!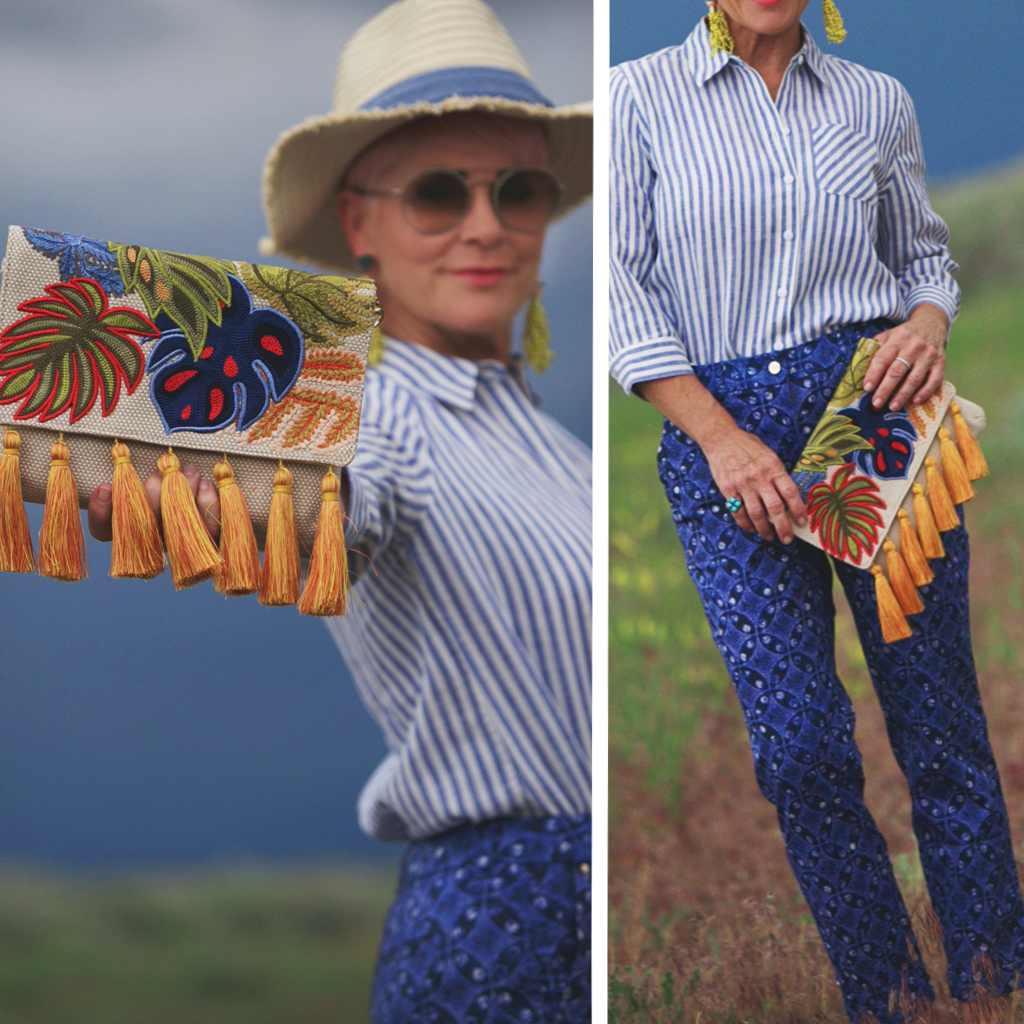 So…How BOLD Are You? Well, you should be bold….don't be afraid to try something new, like wear bright colors, or try a new lipgloss, or ride a bike, or get a new hair style, or try these pants from CHICOS! HAPPY WEEKEND friends!
#HowBoldAreYou #LoveChicos
Shauna…..XO